My 70th Birthday
Thanks to my sweet wife, Linda, my 70th birthday was a week long and a celebration to remember.

Linda said she would take me someplace interesting every day that week if that's what I wanted.
Monday
Monday we went to Lowes to get her a picnic table. We ate out, did some shopping, and had a
great time spending time with each other. I didn't think we could top a day like that but we did.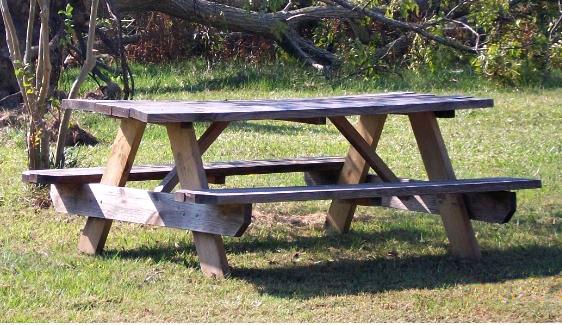 Tuesday
We left around 9:30 and had eggs and grits for breakfast at Krystal Hamburgers in Warner
Robins. After breakfast we went to the Washington Library in Macon. They have such a huge
history and genealogy room we were there all day and didn't leave until almost 4:00 pm.
I took tons of notes and we both found a lot of historic or genealogical info.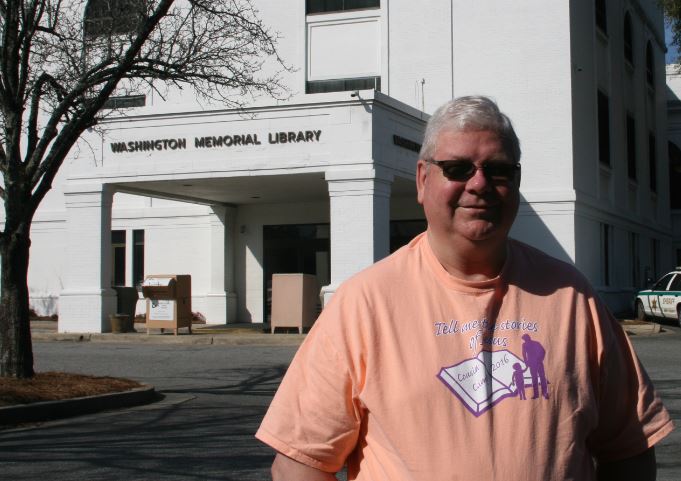 We barely made it across town to the Indian Mounds before their 5:00pm closing time. We had
just enough time to go through the Visitor's Center gift shop and to see the museum artifacts
and a 17-minute film on the mounds which are said to be the largest in the southeast.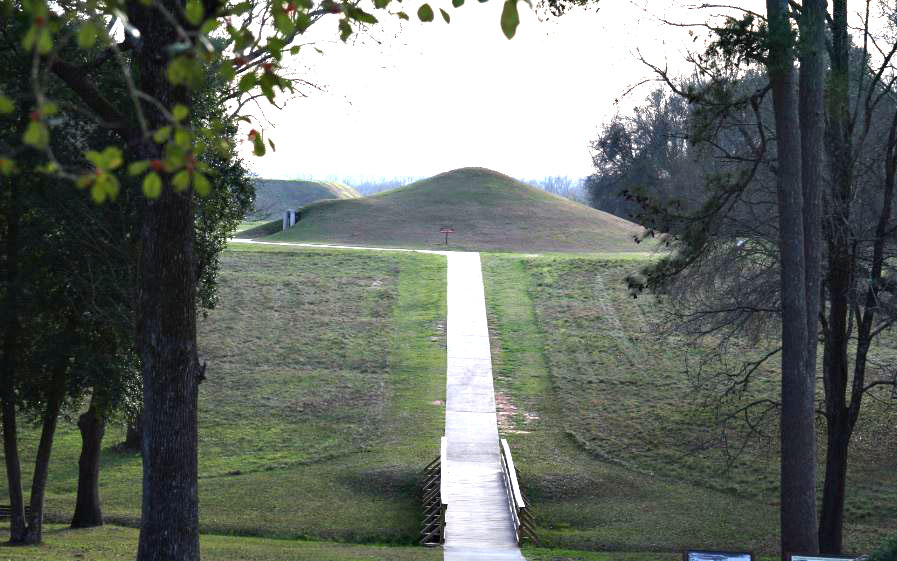 Leaving the Indian Mounds we stopped at nearby Ft. Benjamin Hawkins and took some photos.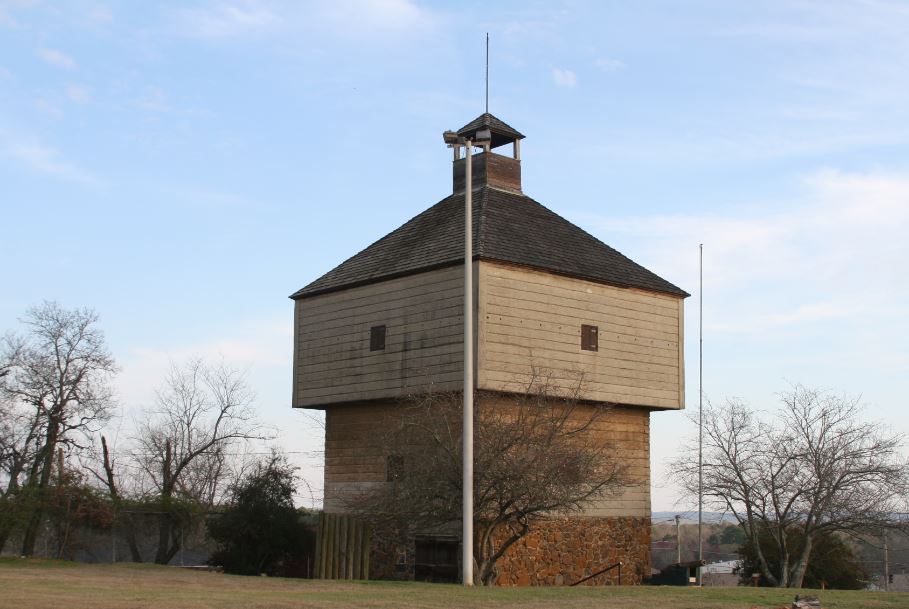 A plaque announced how the fort "
played a significant role in the War of 1812
" (see below).
Enlisted in that war for the North Carolina militia was my 2nd-great-grandfather,
John Vincent
(<-- click link then click your 'back' browser button to return to this page).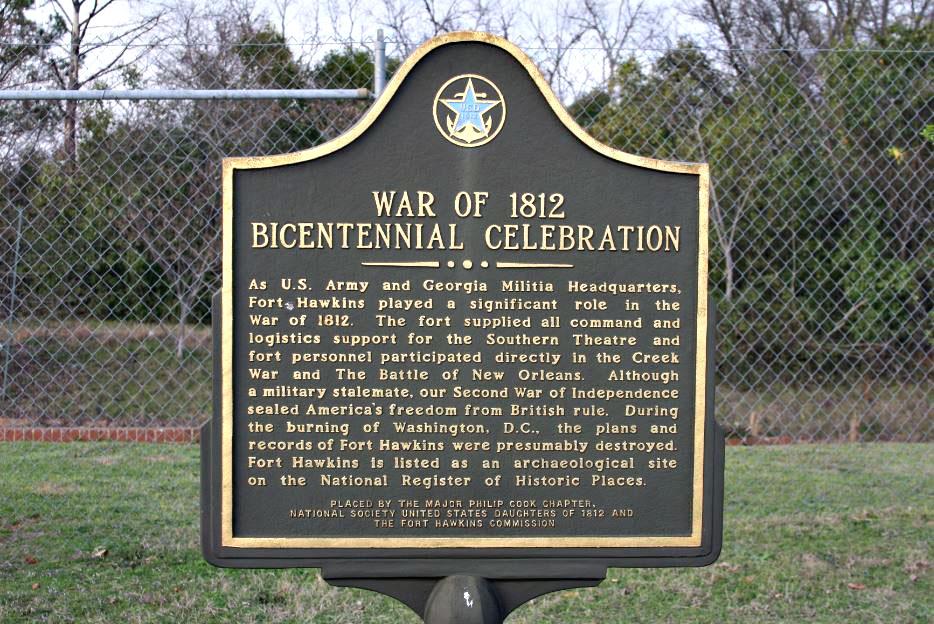 On the way home we stopped at Cracker Barrel for dinner. We got home just before 8:00 pm.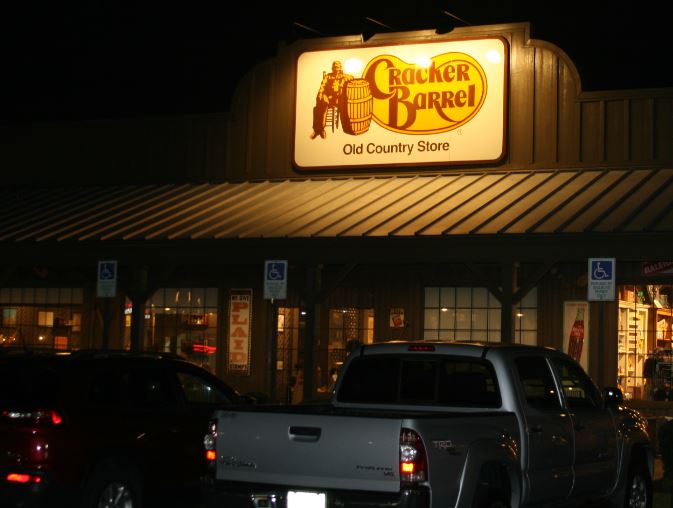 Wednesday
Wednesday we spent the day at the Atlanta Temple.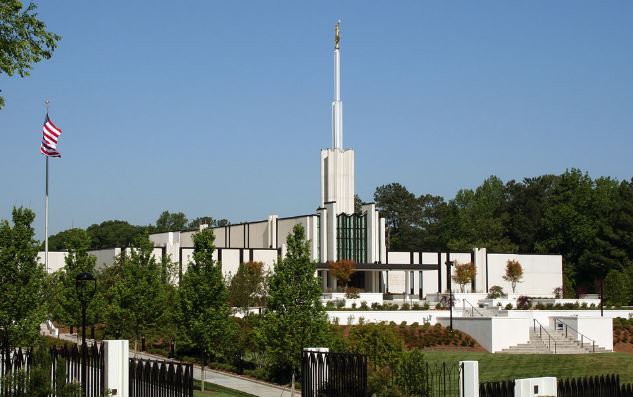 On the way home, we stopped at Fazoli's in Warner Robins for a great 'fast food' Italian dinner.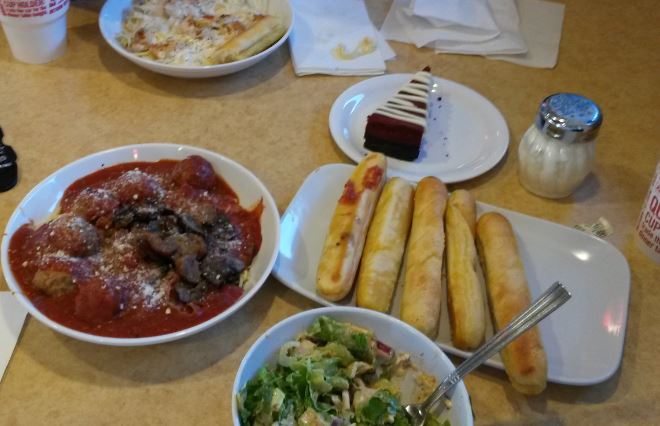 Thursday
We were so tired Thursday from the week's activities that we crashed. There was more coming
and we knew we needed the rest.
Friday
Friday my good friend Rick from Memphis sent me a birthday gift that thoughtfully
included some doggy treats for our pups plus an RC cola and a Moon Pie for me. Haha!
Y'all need to know that an RC Cola and a Moon Pie are a particularly southern snack.
Problem is they're both very hard to find these days and I enjoyed them very much.
It really brought back memories. I saved the empty bottle and still use the tin for coins.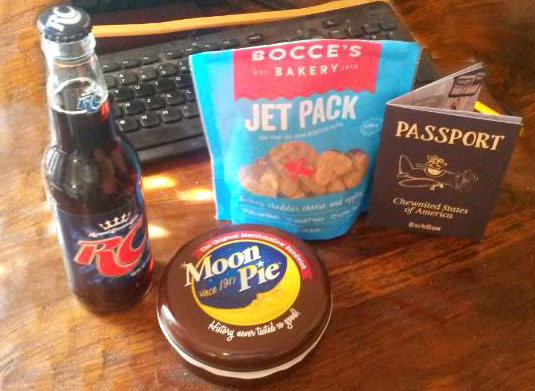 Saturday
Sunday was a special birthday party and I don't mean to take away from it. Without dimishing
the efforts of my wonderful kids Sunday, I must say the surprise Linda gave me Saturday was
a shocker. It was totally unexpected. She drove me to Guitar Center in Macon and bought me
a new Martin Guitar! It was a "Little Martin" acoustic-electric. I own quite a few acoustics and
a few electric guitars but I've never owned an acoustic-electric before. This one's my first.
I love it!
On the way home, we ate supper at S&S Cafeteria, one of the finest cafeteria's anywhere.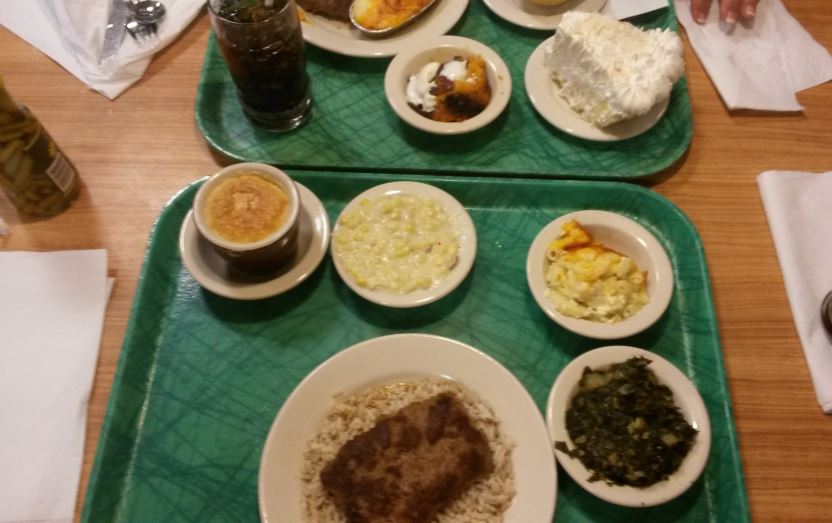 Sunday
The party the kids gave me after church was icing on the cake (no pun intended).
It was a thrill. At my request, it was a small get-together with just our family.
It would have been nice to invite friends and in-laws
but sometimes smaller is better.
Here I am surrounded by a few of our precious grandchildren. Not all were
there. We have 11 children and more than 3 times as many grandchildren.
My fondest dream is to some day have them all together at least once.
Hmmm -- maybe for my 80th b'day???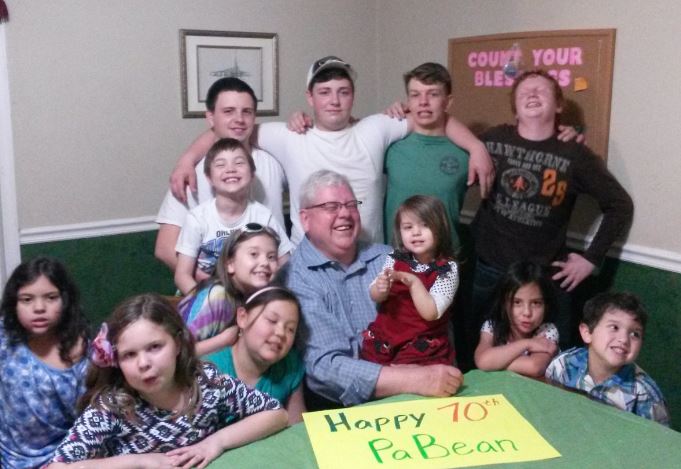 It was a very special week, a week not to be forgotten.
~ END ~