2017-08 My small storage building
When we moved to Linda's mom's house at the beginning of summer 2016, we were moving from
a house full of furniture to a house full of furniture. What to do with all our belongings? Hmmmm.

Most of our things went into storage. There was room for a little of the furniture at her mom's house.
She had a small shed where I was able to put some of my lumber and some of my garden tools. But
for most of my tools, guns, and stuff, there was just no room at all. I needed those tools where I
could get to them so I was forced to buy a small 8 x 10 storage building.

When we moved back home, I wasn't about to get rid of it. It cost too much and I would have lost
by selling it. Instead I chose, at first, to use it for temporary storage then later put things in it that
were too big to keep in the house like my empty guitar cases.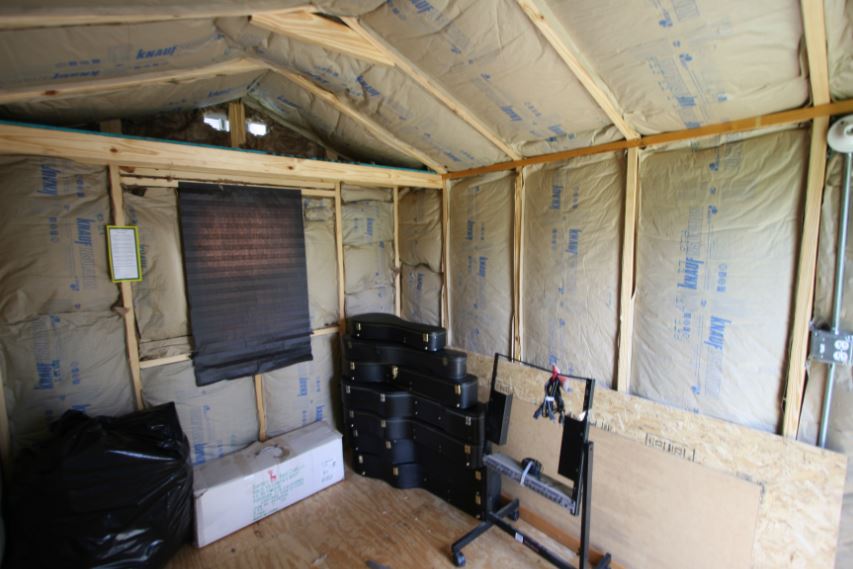 My guitars are hanging on the wall in the house. Here's the way I display most of them.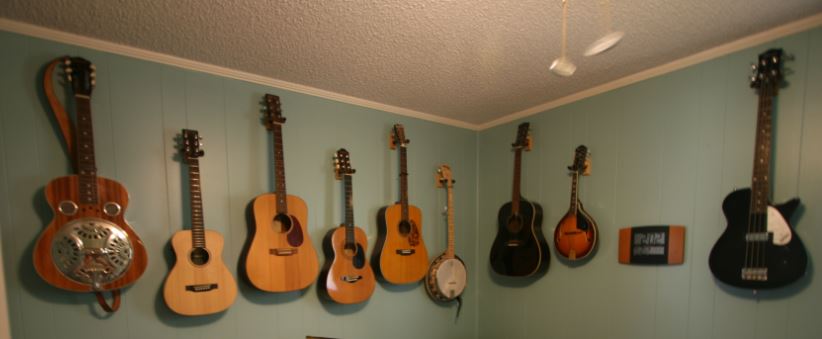 Since the building is small and I wanted the contents close to the house, I decided to place it next to
my 12 x 28 tool shed between there and the fence.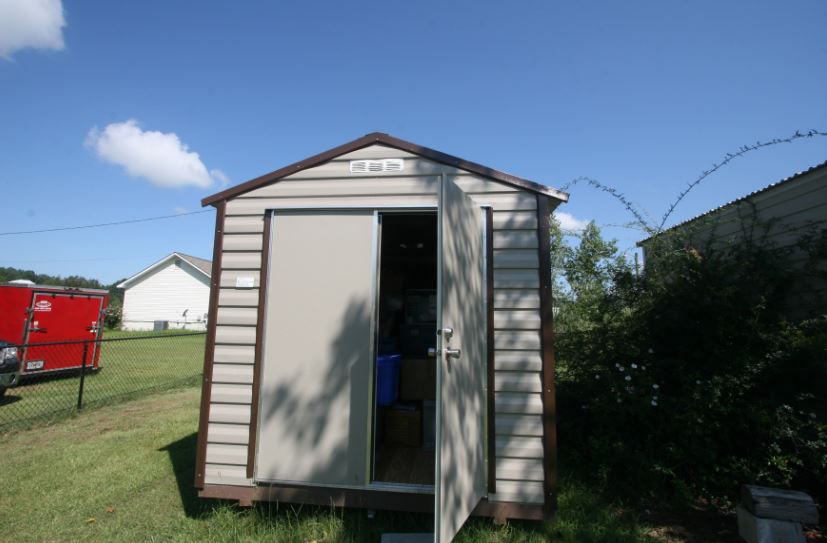 As you can see, there's a large climbing rose between the two buildings. We eventually had to move it.
More on that in another photo essay. But, just so you'll know, here's a different view from the front
showing just how large the rose is. It hadn't been trimmed in over a year and had grown too large.

The small storage building is on the left.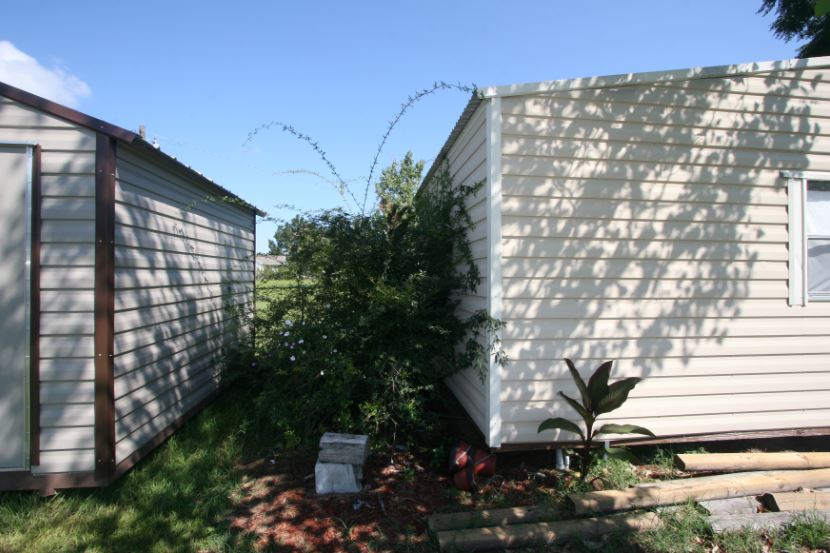 Here's a view from the rear of the buildings.
The small storage building is on the right.



We've made quite a few improvements since we moved in. The rose was so large I was able to chop it
into four large pieces with an axe after we heavily pruned it. We planted each piece in each of the four
corners inside our fence. I mentioned moving the rose in the 2017-05 Moving Back Home photo essay.
Here's the photo I posted there of one of the heavily pruned pieces of the climbing rose.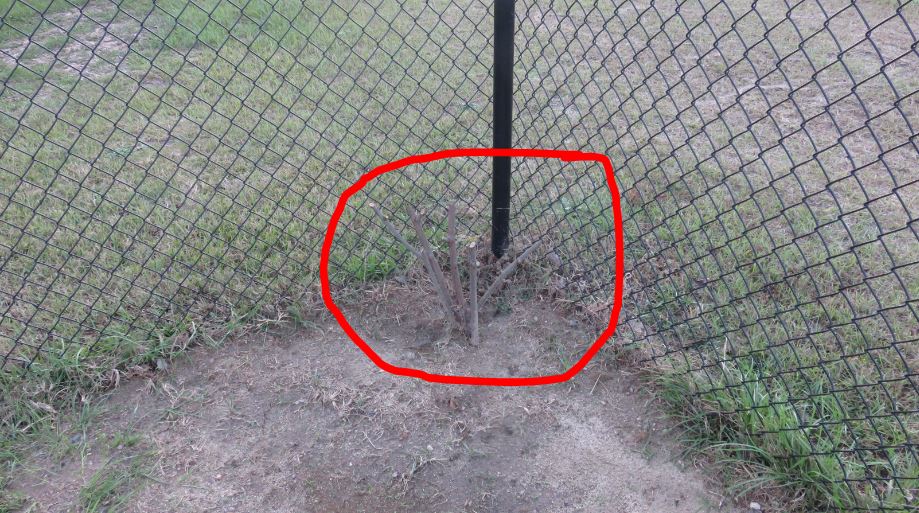 With the climbing rose gone, I was able to have a new lean-to shed built between the two buildings. I
had previously stored my mower under the old lean-to on the opposite end of the tool shed. Here it is.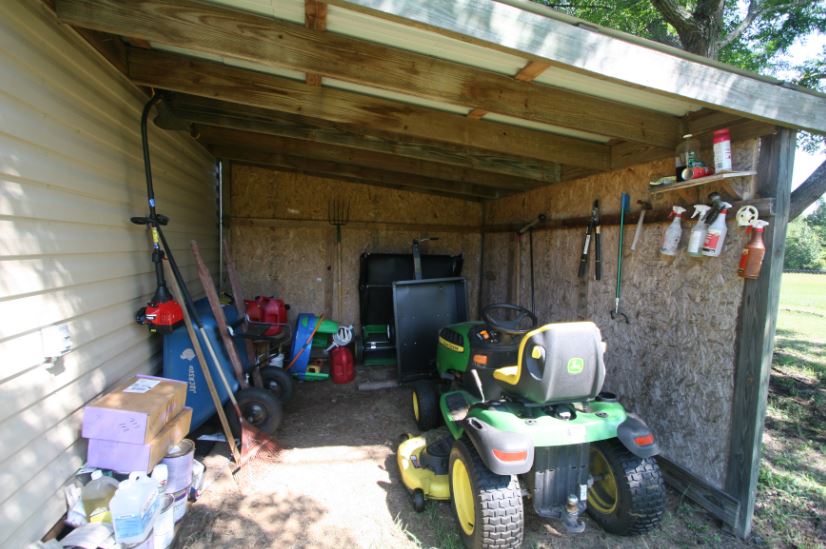 The new lean-to is a "drive-through" where I can park my mower and leave the garden cart attached.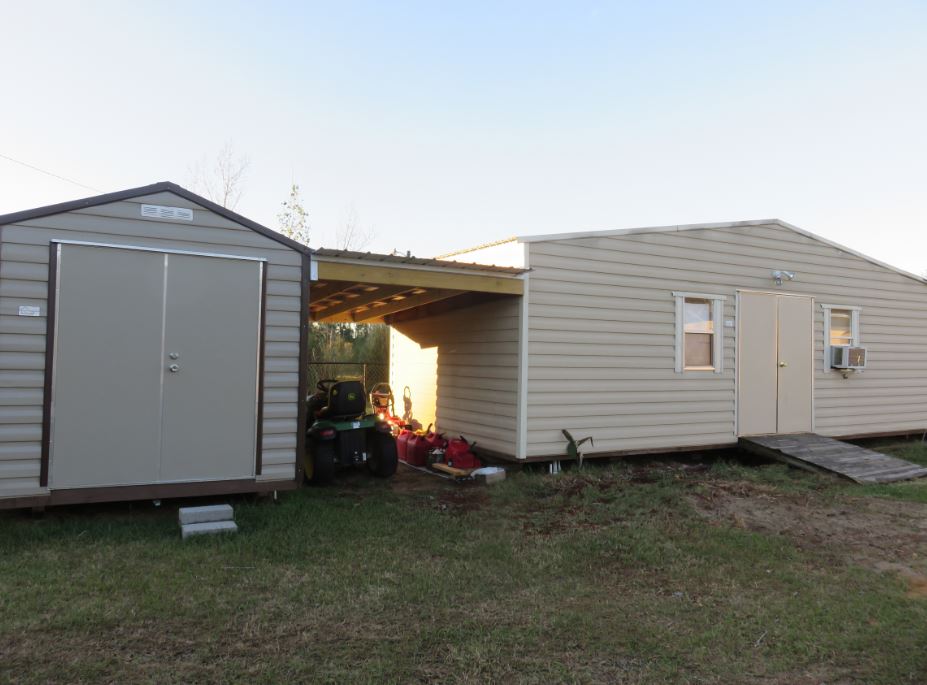 Here's a closer view of the roof. It was built by Thigpen Construction, the same guys who did most of
work restoring my property after it was hit by Hurricane Irma. Those guys do really good work.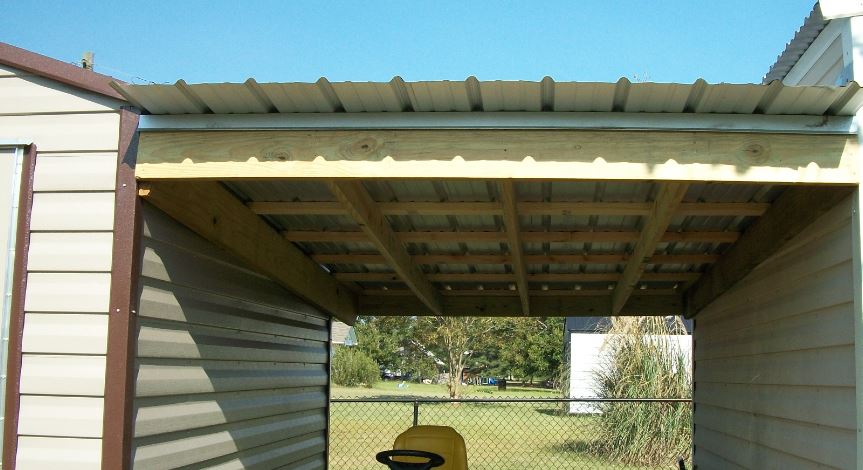 While Thigpen Construction was on site, they had some metal roofing left over from another job. They
were willing to use it to build us a roof over our yard swing. It turned out to be nice shelter that not
only keeps the sun and rain off but gives me some spare space to store folding lawn furniture. All that
remains is for me to pressure wash everything and throw some paint on it soon as I get the chance.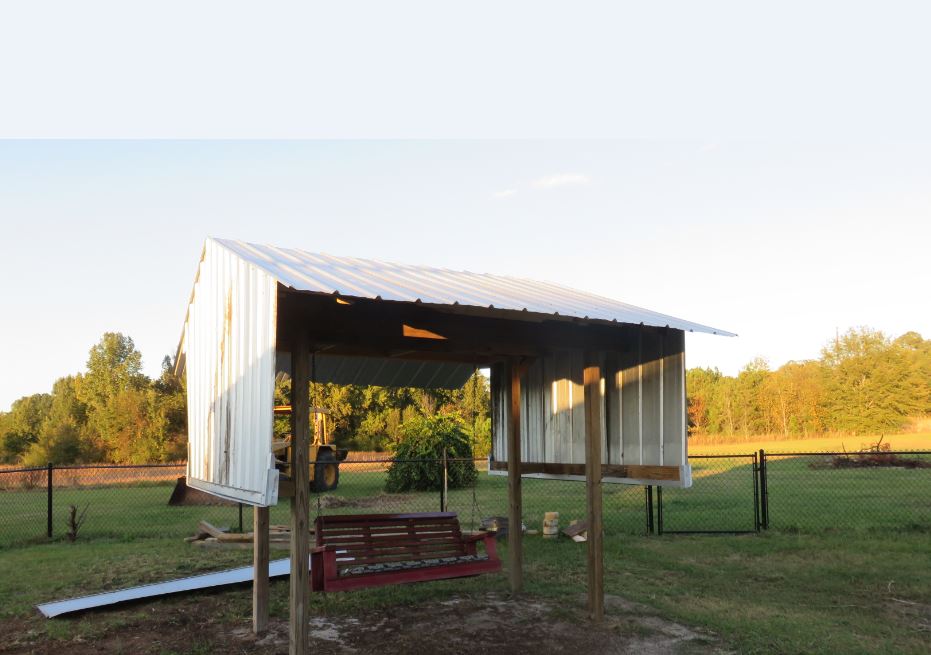 ~ END ~