My daughter Karen is a "sonographer" (ultra-sound medical technician). She injured her rotator cuff while working in Australia a while back. This required her to change jobs to a hospital in Texas where she injured herself again, a common on-the-job hazard in her line of work. Unfortunately, Texas has laws preventing employees from filing claims against their employer from on-the-job accidents.

Fortunately, they did cover her medical expense for the shoulder surgery but she couldn't do much driving or packing so her family stepped in until she could find another job. Karen now lives with her sister, Rainey in Georgia.
In April 2017, my granddaughter Hannah and I made the trip to Brownwood, Texas to bring my daughter Karen back to Georgia.
The trip turned out to be a fiasco but we made it.

The week prior to the trip, I had maintenance done on my truck engine. It didn't fix the problem and I still had engine trouble there and back.



Sunday, Apr. 09
Hannah and I left straight from church following our 9:00AM service. We had a prayer for safety. We should have prayed for the truck and trailer to not give us trouble. One of the trailer lights began flickering. The truck engine started missing again. I was getting only 10 to 11 miles per gallon of gas. Oh, well! We ate at a nice restaurant new Opelika, Alabama and again at a little place in Mississippi then spent the night at Vicksburg.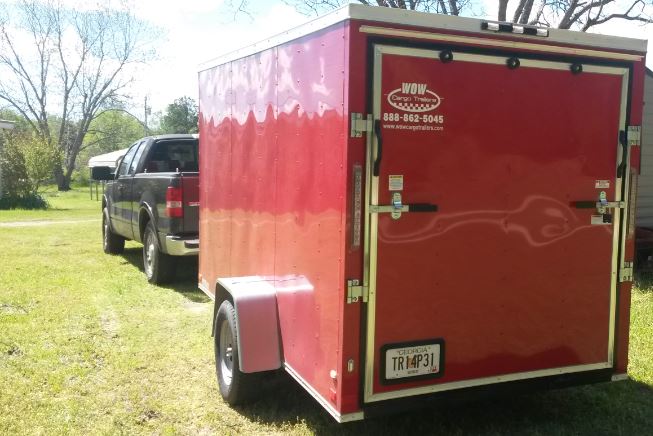 Monday, Apr. 10
We made it to Karen's apartment before dark. I called Linda
from Karen's cell phone
to let her know we got there safely. Our cell phones wouldn't work because that part of Texas isn't covered by most cell companies. That should have given us a warning. Fortunately I had bought a pair of walkie-talkies before hand so we could communicate between vehicles.

For pain management I was popping over-the-counter pain meds like crazy. Old age has taken its toll. I knew young Hannah couldn't understand all the bathroom breaks while traveling so I told her, "Imagine someone jabbing an ice pick in your lower abdomen then twisting it around a while. That's why some old guys have to stop every 2 hours."



Tuesday, Apr. 11
I'm 70-years-old, I've had cancer, and I have a heart pacemaker. Karen just underwent rotator cuff surgery. She knew we couldn't do much packing so she hired movers to pack and load. They arrived at 8:00AM Tuesday Morning. They got everything loaded before noon. That's when we realized there wasn't enough room for it all in my 6ft. by 12ft. trailer and truck. Karen had to leave behind a $300.00 leather loveseat, an entertainment center, and a bookshelf.

Karen had to drop by a local business to arrange for some things she had to do before she left town. The business was nothing special, just your average, small town Butane-UHaul-Concrete-Nuts_&_Bolts place.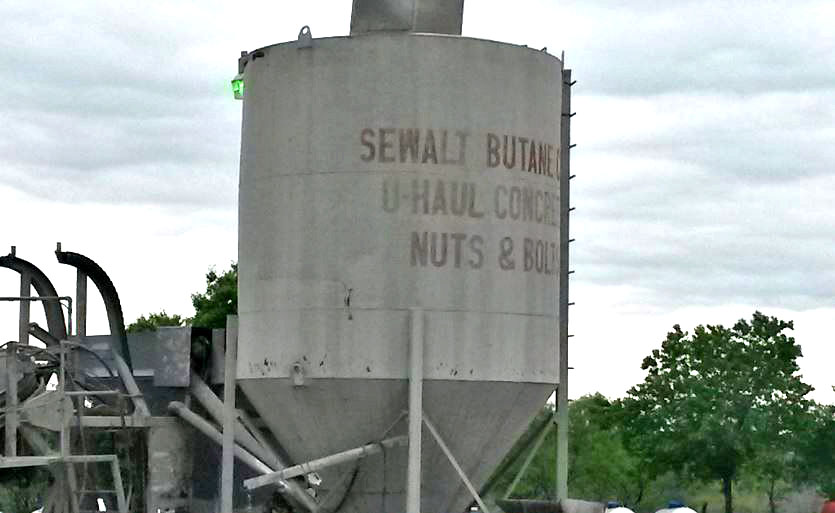 While Karen was inside taking care of her business, I photographed Hannah outside the place looking at some of their wares. Like I said, this was just your average business. One of those, "If you need it, we got it, if we ain't got it, you don't need it anyhow" sort of places.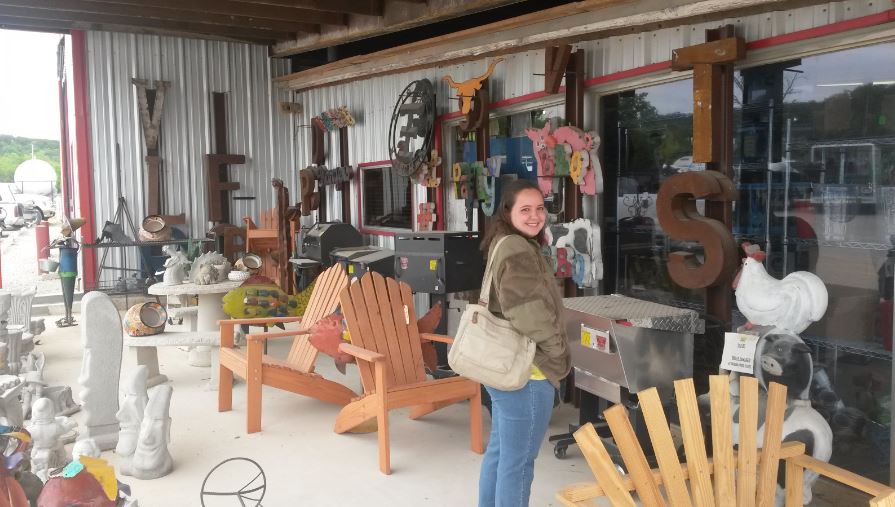 We stopped at Walmart for a small tarp and some tie-downs. We then went to a tire center to over-pressure the tires. Dallas was only a few hours away but we weren't able to drive that far before the tarp shredded in the wind. Our load in the truck bed was piled so high it was getting the full force of the wind. We stopped at a UPS store just before closing time. They stayed a half hour late to let Karen ship 4 large boxes home. That made the load low enough that it didn't stick up in the wind but it created another problem.

The loss of Karen's loveseat, the extra gas from poor engine performance, and the extra cost for UPS meant the trip was costing a lot more than we planned. We also hadn't planned on an extra night at a motel because of all our delays. This made the trip in my truck & trailer seem pointless. Karen could have rented a large U-Haul one-way and saved money. Probably the only good thing that came from the trip was a chance to be together. We stopped at another Walmart. Karen bought a bigger tarp and better tie-downs before we stoped for the night.



Wednesday, Apr. 12
We drove all day and stopped at some really amazing truck stops. One truck stop had a huge laundromat area with chandeliers hanging from the ceiling. This one (below) had some of the fanciest gas islands I've ever seen.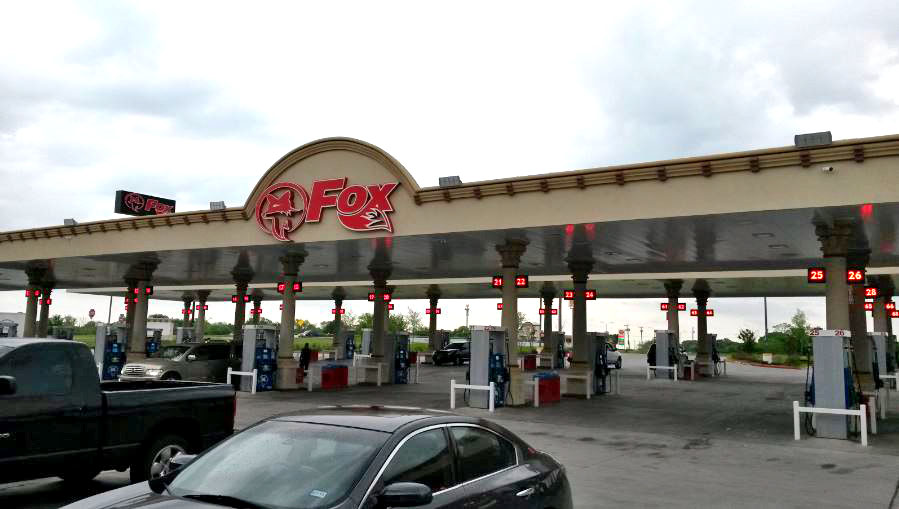 The place was called "Texas Best Smokehouse"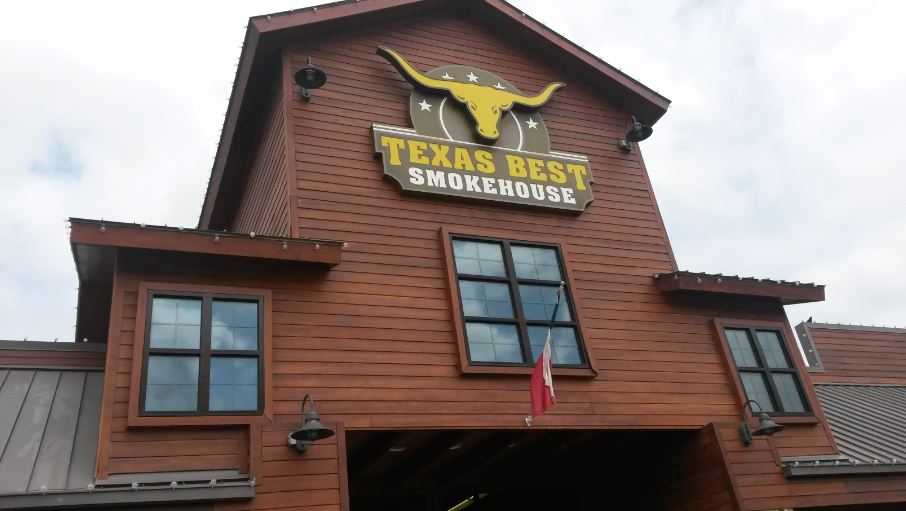 I was impressed with the large freezers full of every kind of soft drink you can imagine.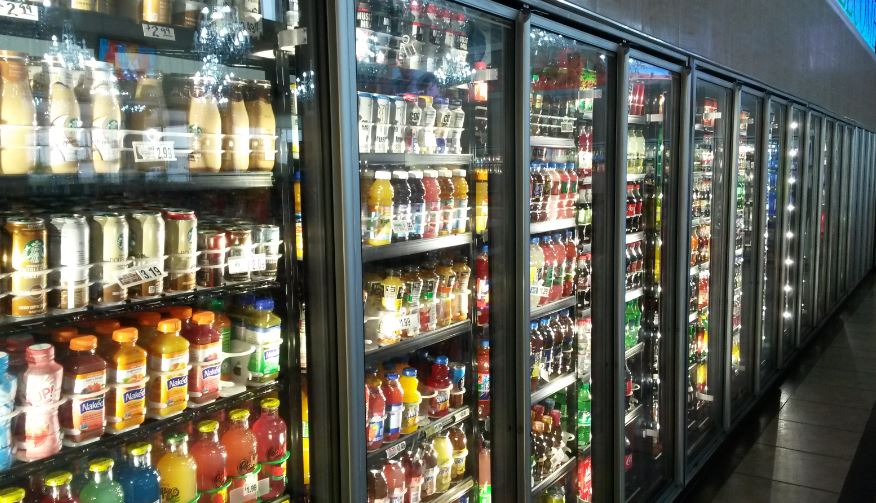 ... and some you never imagined. I never heard of Buffalo Wing flavor or Bacon flavor soda. They also had other flavor soft drinks I never heard of like Ranch Dressing, Peanut Butter & Jelly, Sweet Corn, Key Lime Pie, Lemon Meringue Pie, Peaches & Cream, Brownie, Apple Pie, and Coffee.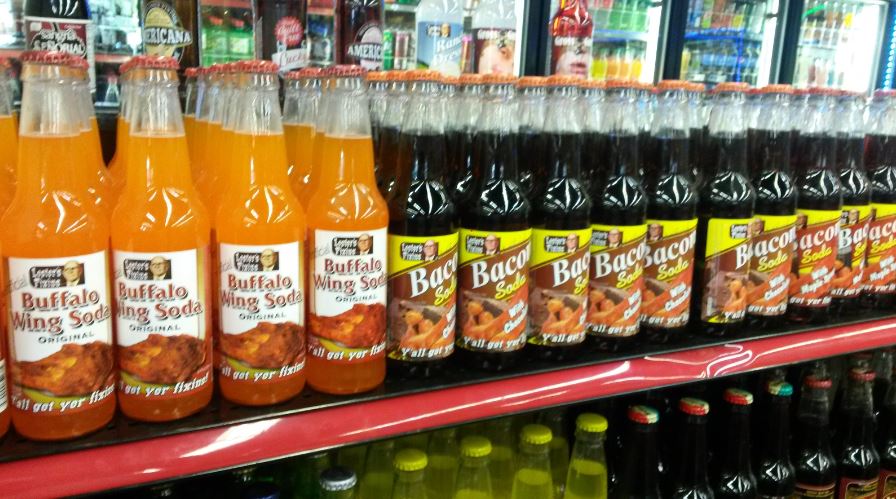 This was a huge place that sold everything you could imagine.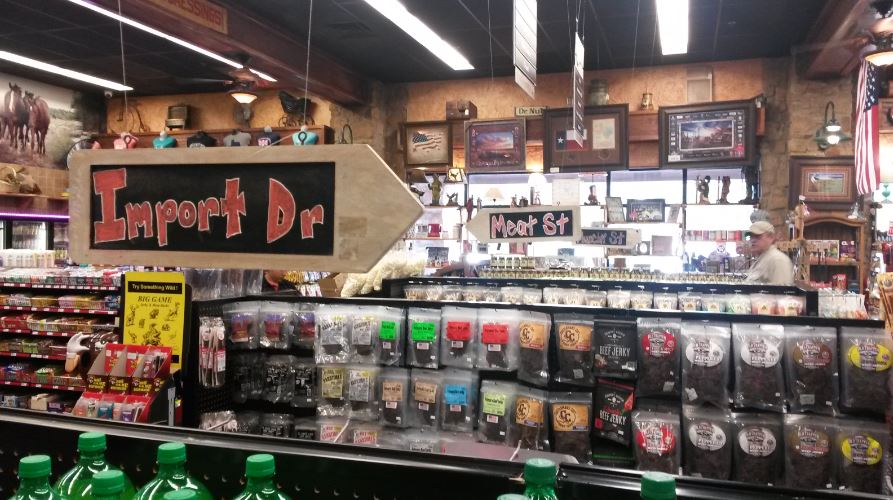 They had it all.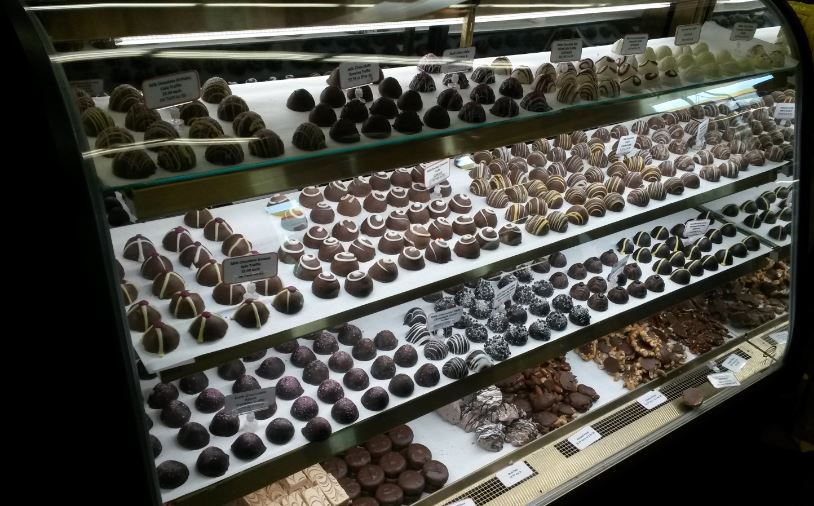 I wish we had had more time to shop there but it was time to move on.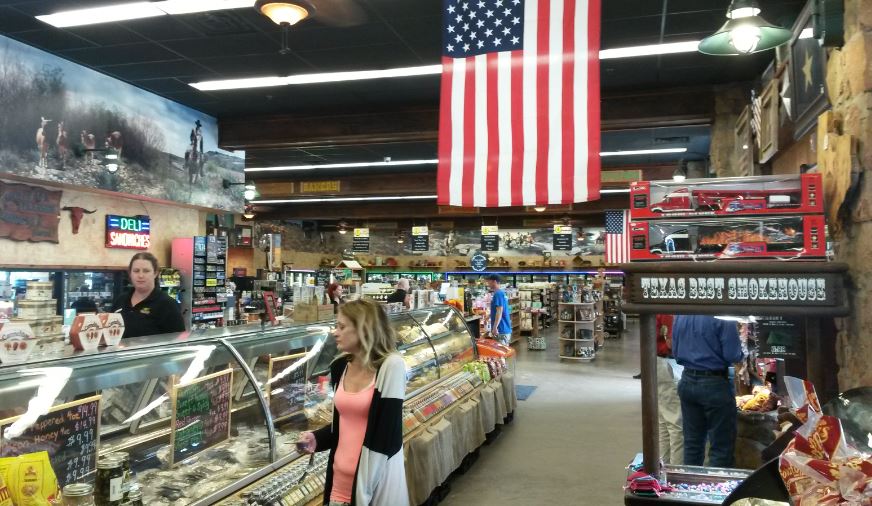 It was late but somehow we made it to Tuscaloosa for supper. We drove another 35 miles to Bessemer to spend the night. When we stopped, I checked the trailer jack. It was bent so badly it had to be replaced.

Thursday Apr. 13
We stopped briefly in Hueytown, Alabama to visit relatives. Hannah drove on in Karen's car to meet her mom in Georgia. Karen and I went on home driving my truck and trailer. In the shuffle, Karen and I both had left things in her car that we needed. I thought it was only airlines who lost luggage!!!

Everyone's things eventually made their way back to their owners. What about the trailer jack that was bent? I got a replacement locally. All I had to do was remove 3 little bolts. The new trailer jack dropped right in. That's when I realized if I had removed the trailer jack BEFORE it scraped the ground, it would have never been bent. Ah, we live and learn.