2015-09-23 Other Improvements
In keeping with her beach theme, Linda likes these sego palms. Her sister gave her this one.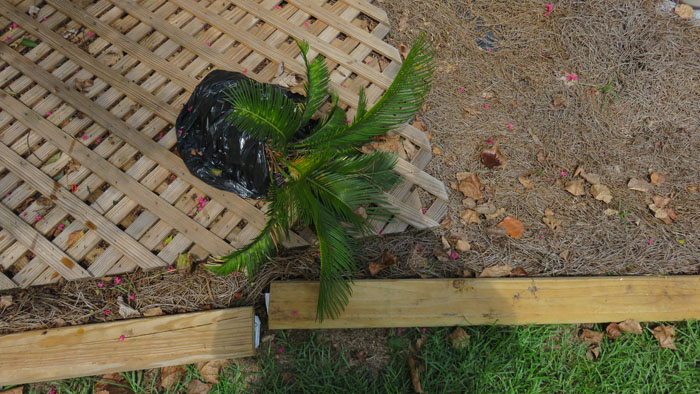 It will soon look like this other one she's already planted.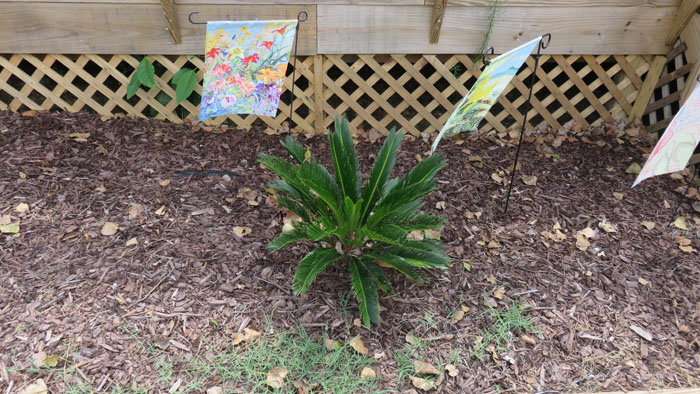 One of Linda's cutest ideas is this flowerpot lighthouse with a solar powered yard light in top.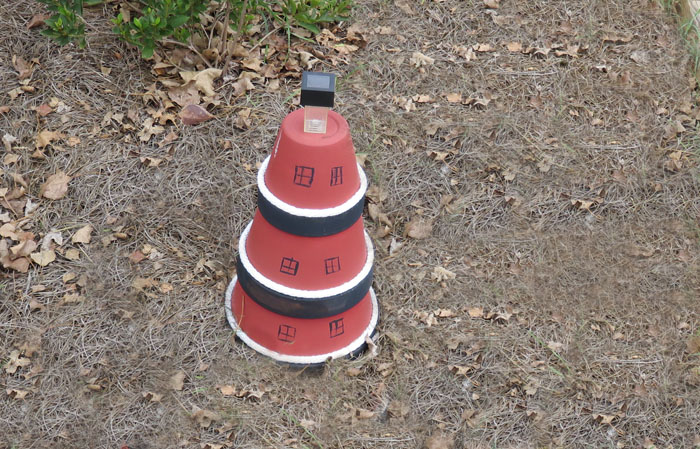 Antique metal lawn chairs are now in vogue. Linda found these at a local place and got them
for half what they're selling for on the net. They're badly rusted but the metal is sound. The
brace for the chair on the right seems to have been put there because the tubing wasn't sturdy.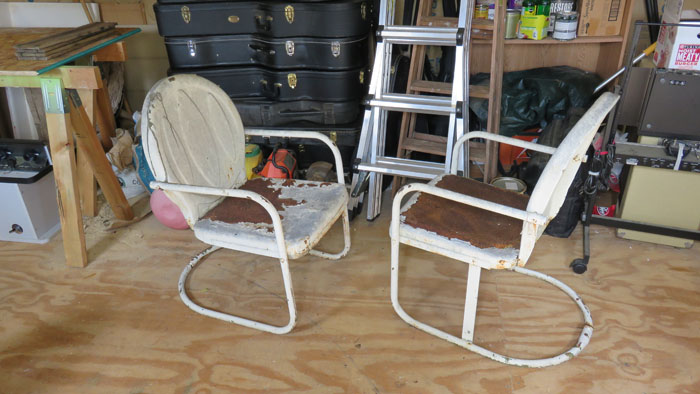 I did some research on YouTube for all the methods to remove rust. People use acids,
electrolysis, and wire brushes. I went with this which seems fastest and cheapest. I got
the angle grinder from Lowes for less than $30, about half price.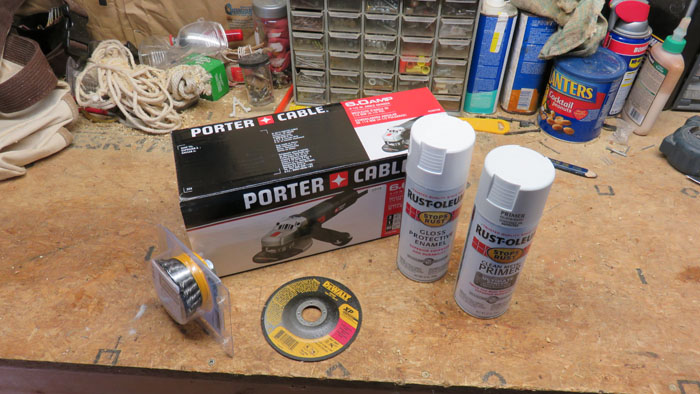 Next, Linda wants some pineapple shaped post caps for our front entrance but that's for
another day. My kids are always wanting to know what retired people do. Now they know.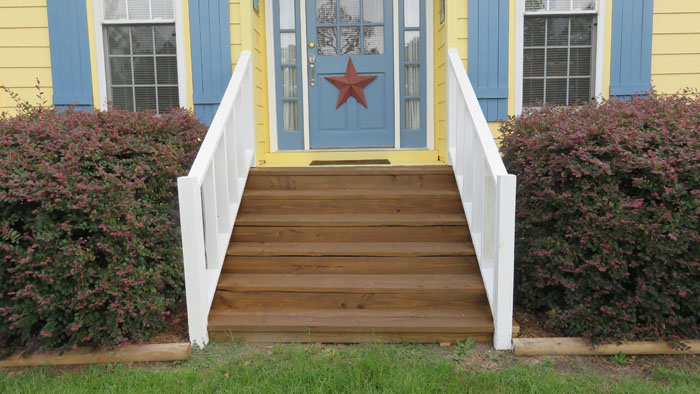 ~ END ~