2015-07-06 House Painted Inside and Outside
While all the painting was going on outside, Linda and her daughters were painting the inside.
Wendy did most of the painting.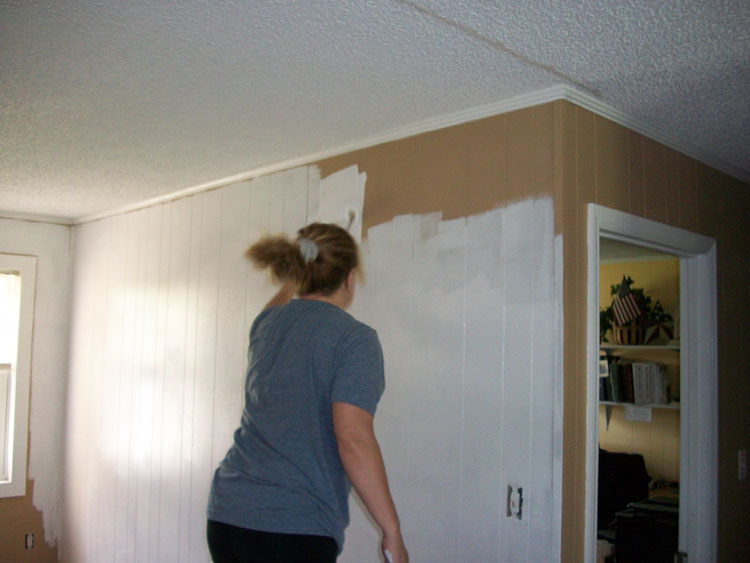 Chrysti came down one day and helped paint.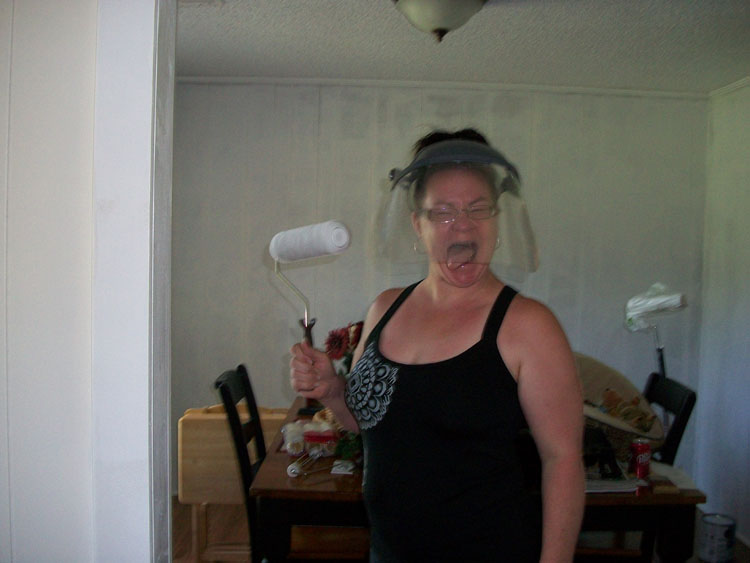 Chrysti brought our granddaughter Jazzmine with her to help out.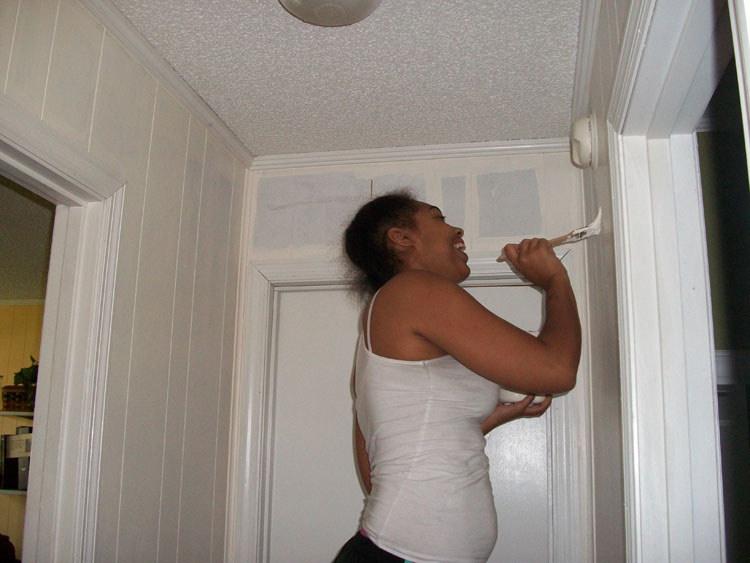 At the same time, Israel was painting the outside of the house yellow.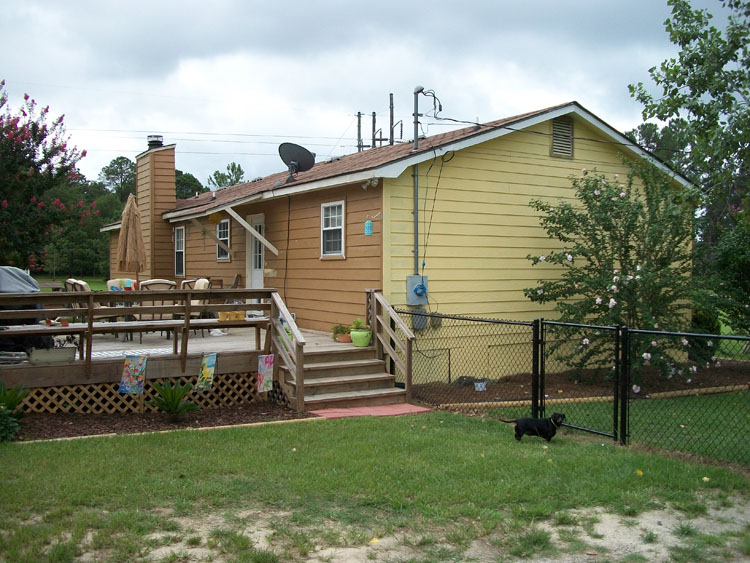 He used a sprayer and moved quickly.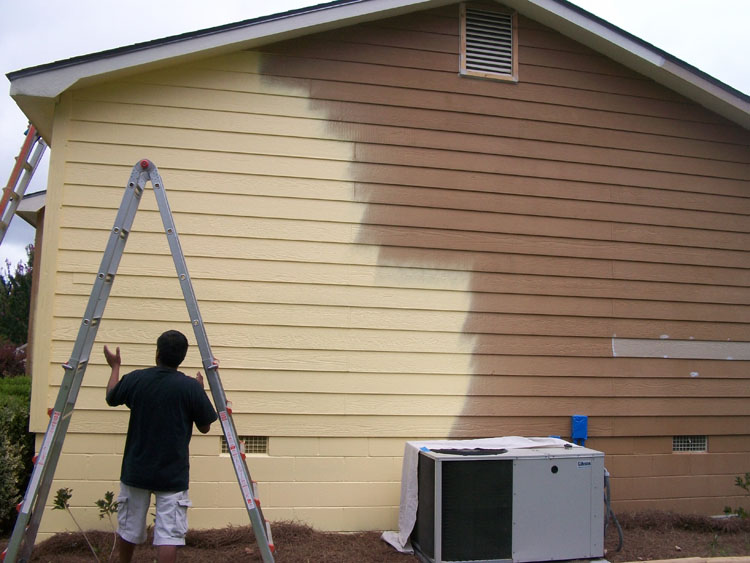 In order to spray, he had to tape paper over all the windows.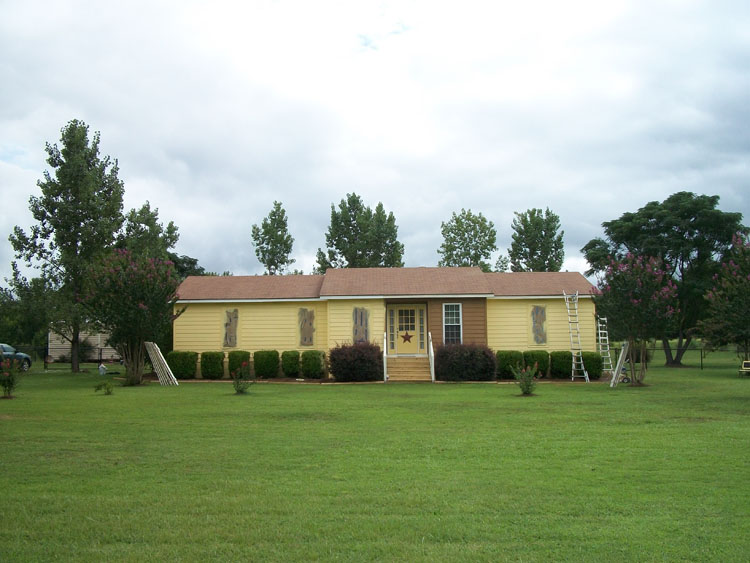 He painted the shutters but weather kept him from putting them back up. He could only work
on weekends so Linda asked me to start nailing them back on. The heat got to me and I didn't
get very far. Our grandson Kris and his girlfriend Katy finished the job for us the next day.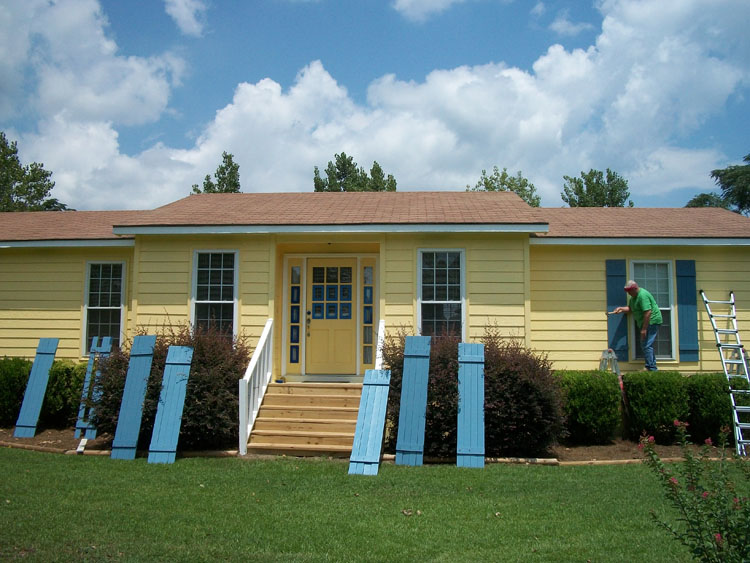 ~ END ~