2015-06-20 Steps replaced
Side of House & Roof Damage Repaired
Glen, my son-in-law, bought this house in December 2008 and sold it to us a few months later
after making about $8,000 worth of improvements. One of the first things he did was to get
rid of this ramp at the front door.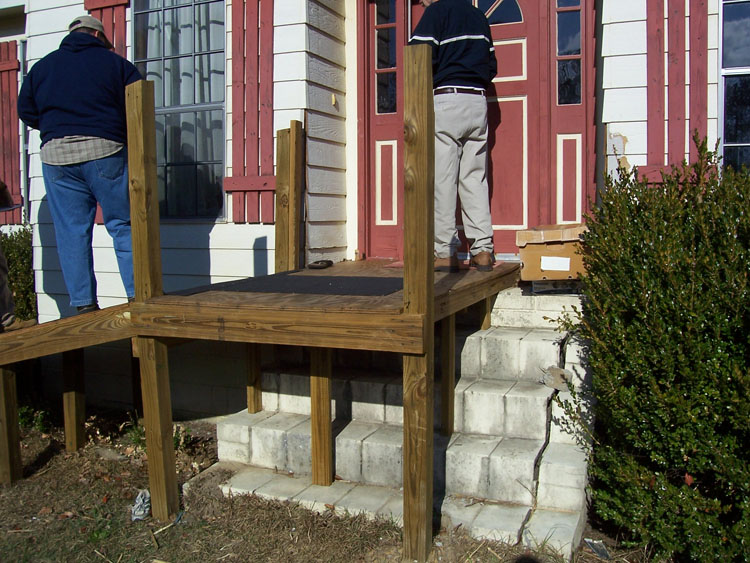 That same year (2009) we had the house painted. I realized it was time to remove the steps.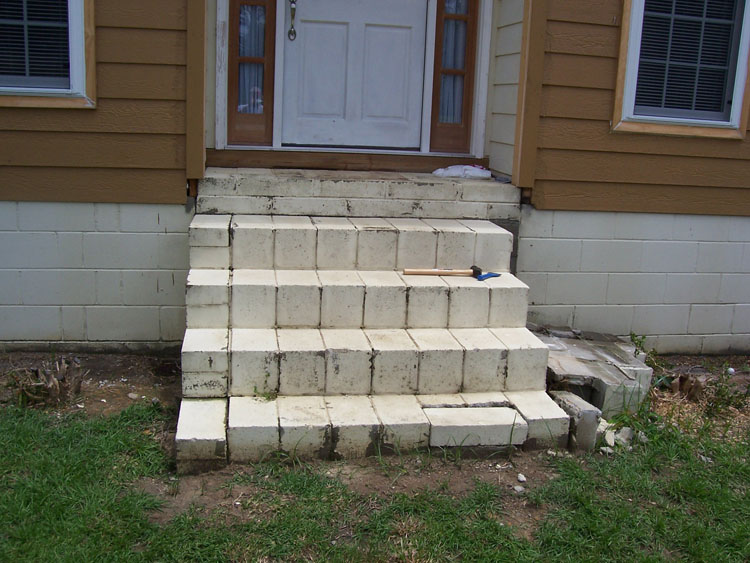 Another son-in-law, Israel, is a construction worker. After he pressure washed the crawl space,
he painted where the steps had been. Please note that sometimes the house appears dark like
this photo, sometimes it appears light like the photo below it. Both photos should be the same
color, a kind of peanut butter color.

The difference is due to the time of day the photo was taken. The house has only been 3 colors.
Two of them can be seen in this photo. The original color is to the right of the entrance. We
had the house painted a peanut butter in 2009. We had it painted yellow in 2015. You'll see that
color at the bottom of this web page.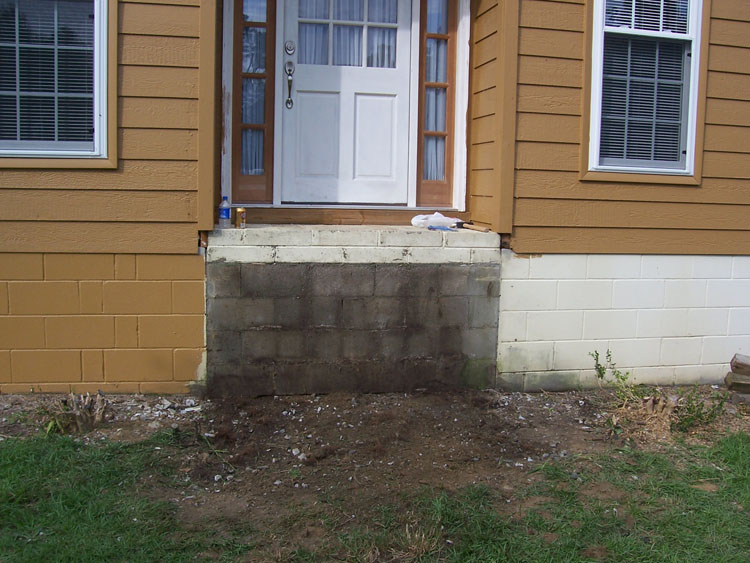 I built temporary steps using new 2 x 12 stringers and some old lumber for the treads.
Linda painted them with one coat of house paint to match the house. That was in 2009.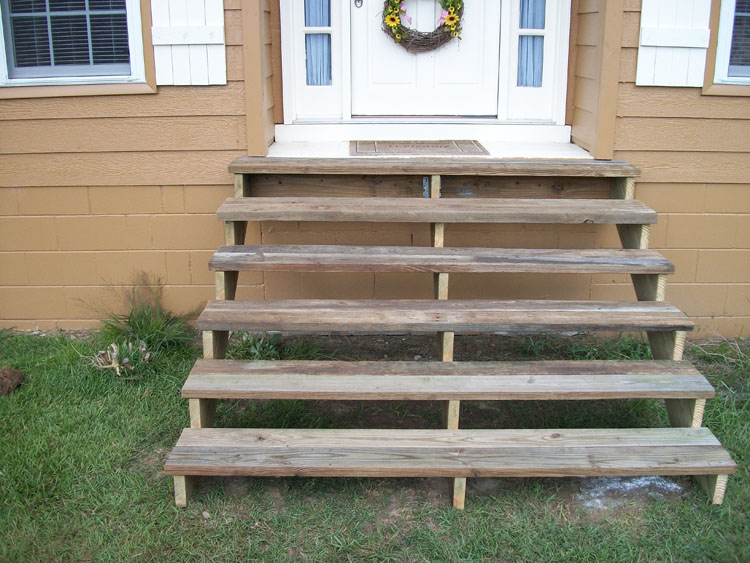 I was suprised that they lasted 6 years. The risers were still in excellent shape. When I hired
Israel to make repairs and paint the house in 2015, he only had to replace the treads.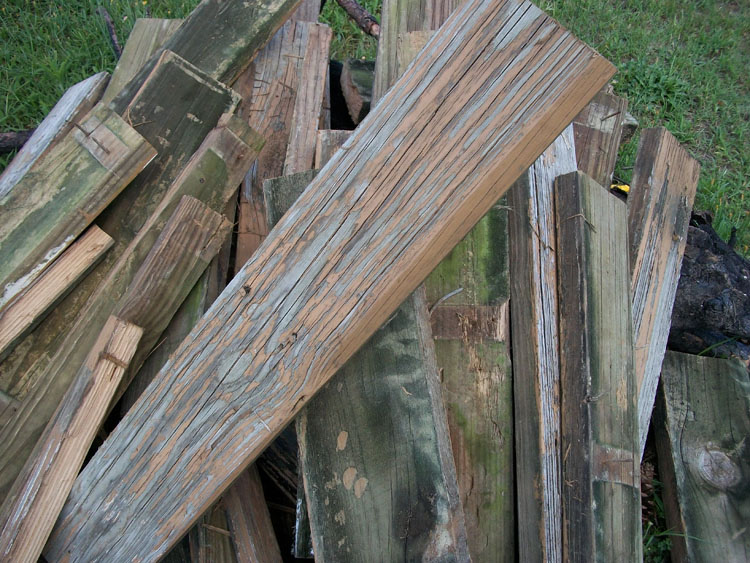 In this photo
taken June 2015
the new steps are ready to be painted or stained.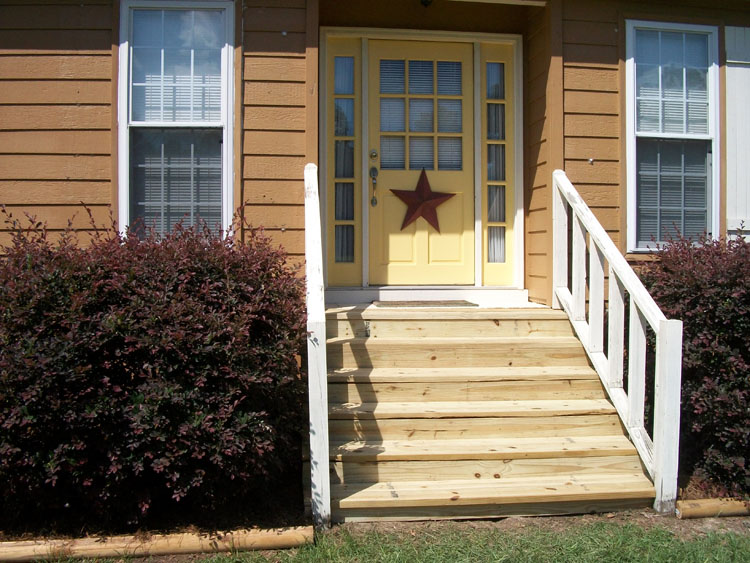 Linda decided on a brown stain. These steps should last 10 or 15 years.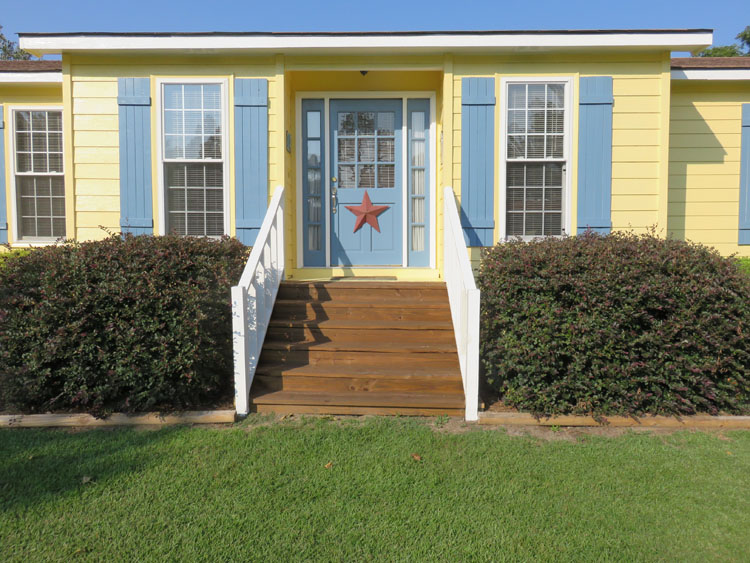 In 2009, before he painted the house a peanut butter color, Israel made many repairs. We
installed new windows but decided at that time to hold off replacing the siding.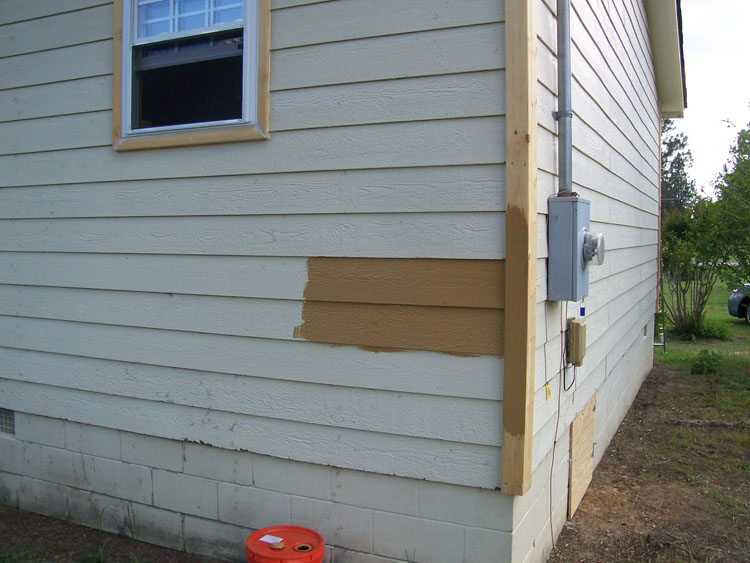 Some of the siding was beginning to crumble by 2015 but we felt we could repair it.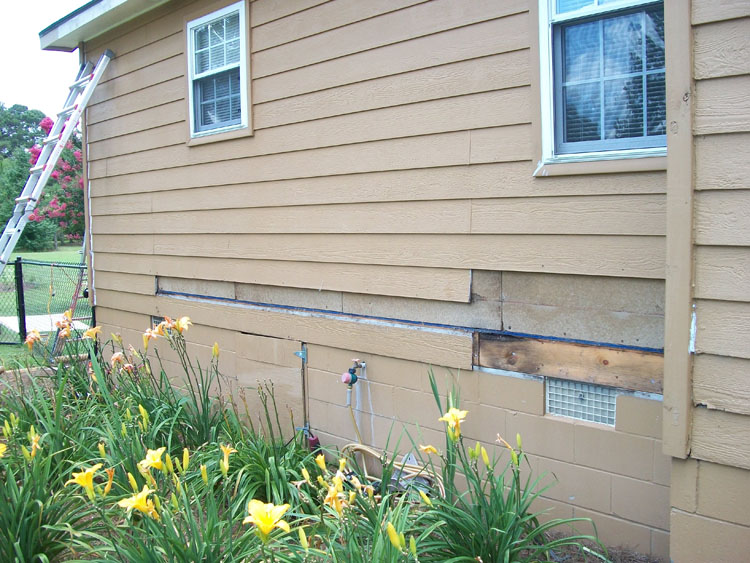 Israel and my grandson, Joseph, worked together a few days building the new steps and
replacing the bad siding.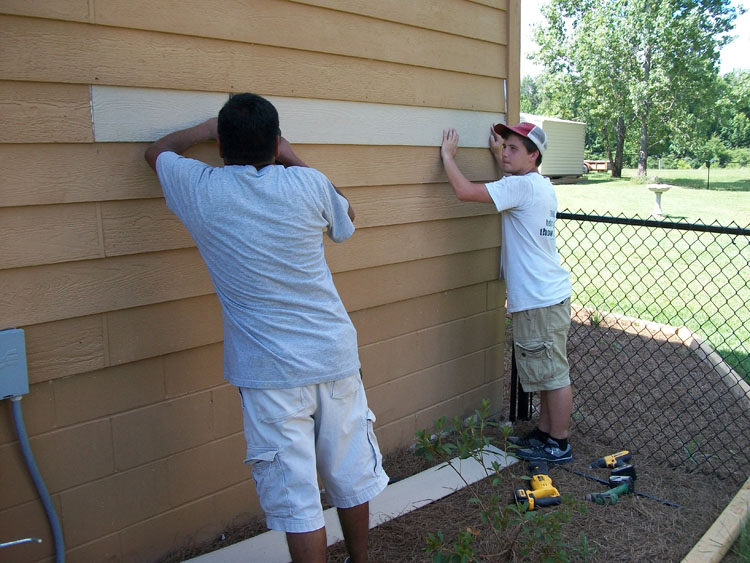 The roofing had not been installed properly. There wasn't enough shingle overhang to prevent rain
from running underneath and rotting the facia and part of the roofing.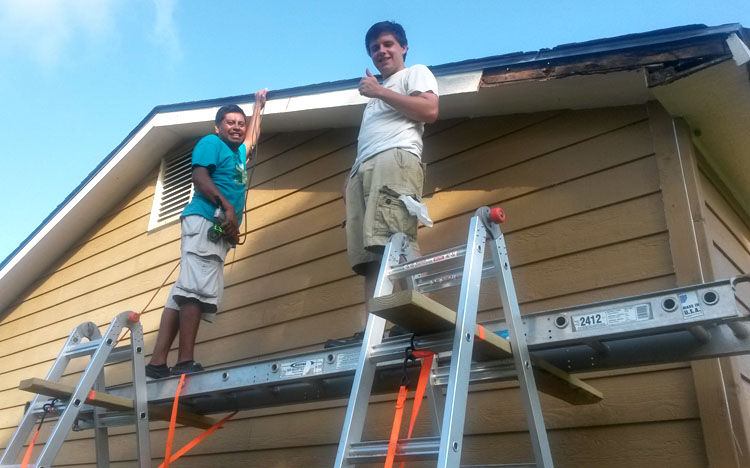 ~ END ~