2015-05-14 Fence Installed
Not much you can say about a fence install. I'll try to make a few comments.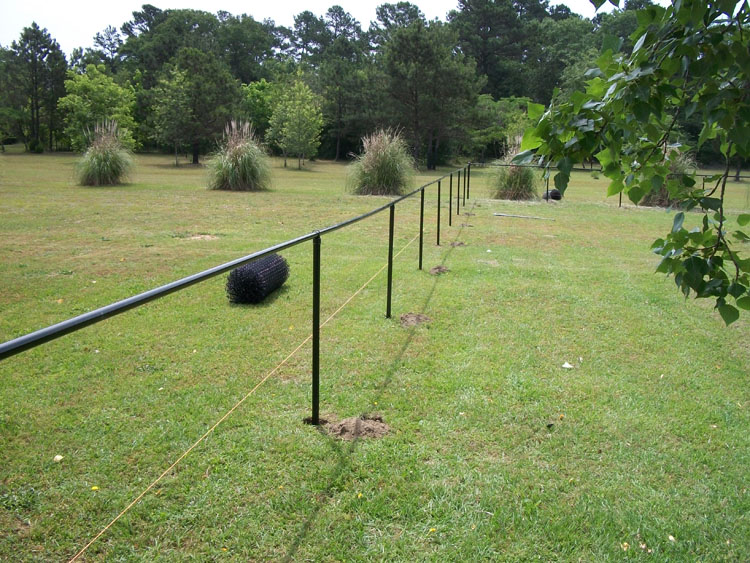 Here's the "Y" flagpole Linda asked me to put in her rosebed. As it turned out, her new
rosebed was right in the path of the fence and is now split in two.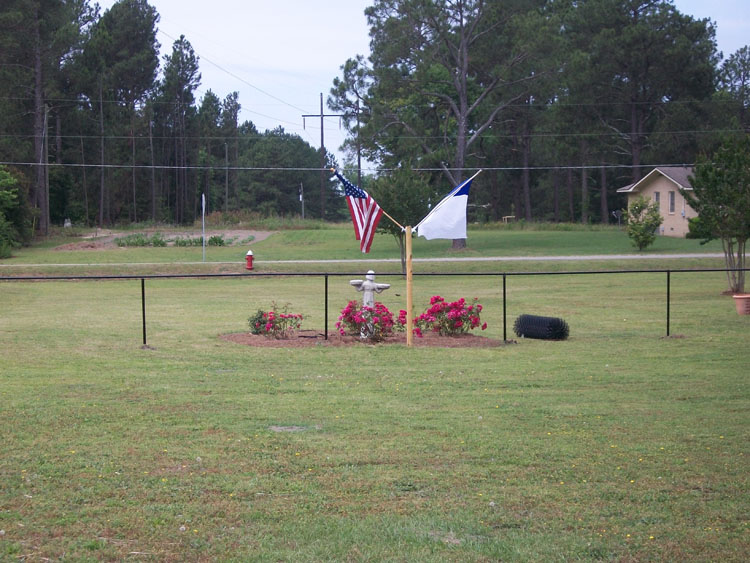 The installers joined the fence to the back of the house.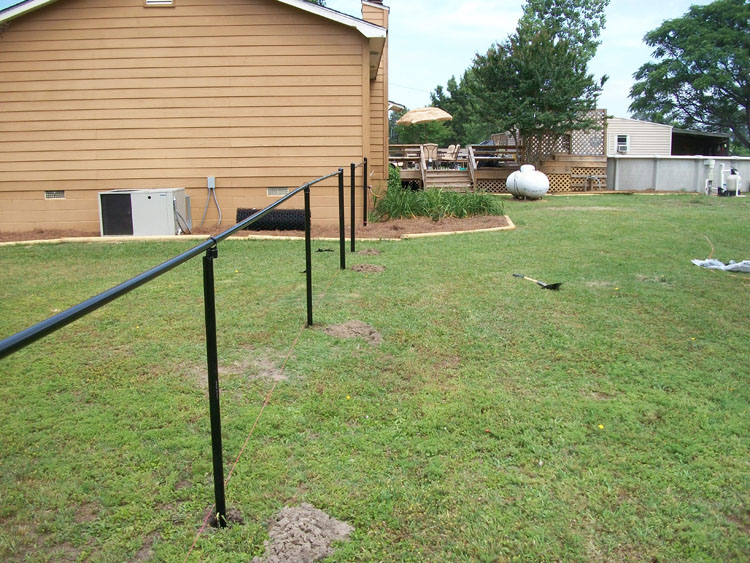 It took 'em about 3 days to finish the job. Here, you can see the black vinyl chain link fence behind
the yard swing and tomato plants.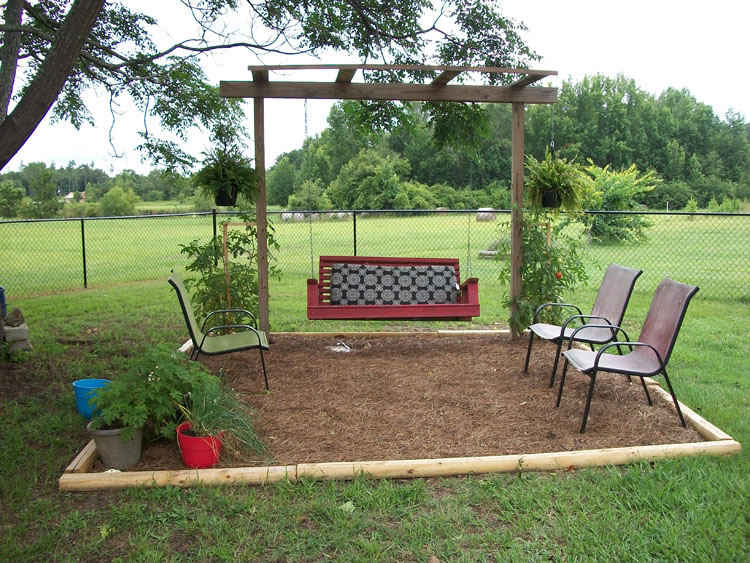 On the side where the swing is, the fence touches our property line. On the opposite side shown
here, the pampas grass is on the property line.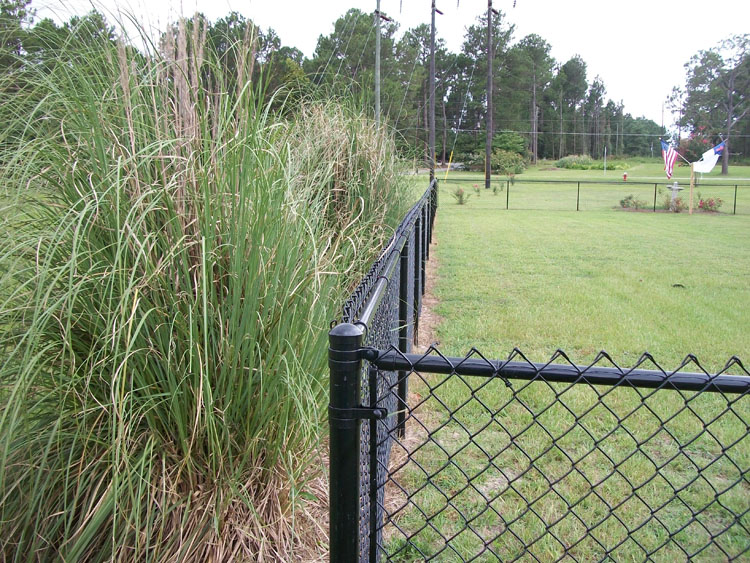 Our 2 acres is basically two lots, exactly 1 acre each, end-to-end. The back acre begins about
where the fence ends. In the photo below, the corner of our property is at the end of the
pampas grass in the distance.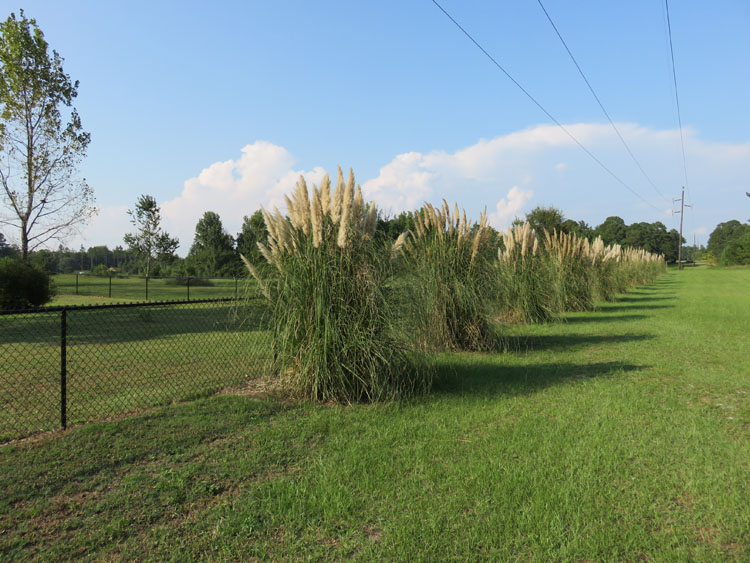 Here's a view from the opposite side at then front. That tiny white pole in the distance is the
property line.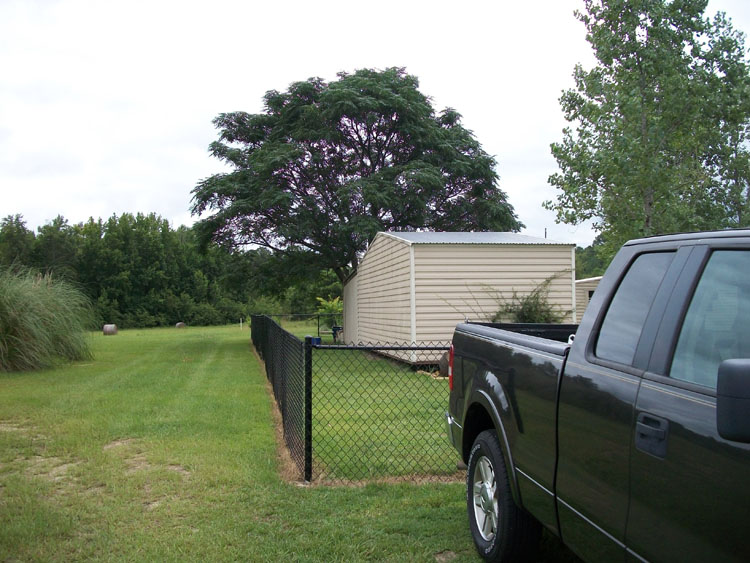 Here's another view of the same corner looking toward the back of the house.
Sorry for the color change. It couldn't be avoided because the sun was setting.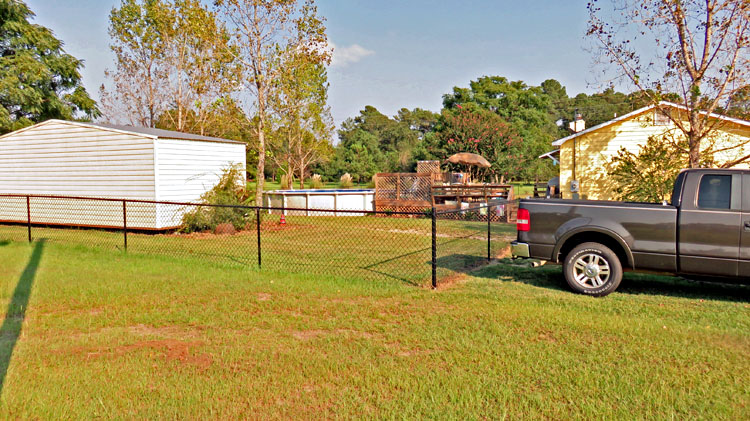 Hit your browser's back button to view the other home improvements.
~ END ~