2014-10-28 Bird Girl Statue

Many of us are familiar with the Bird Girl statue from the book and film
"Midnight in the Garden of Good and Evil"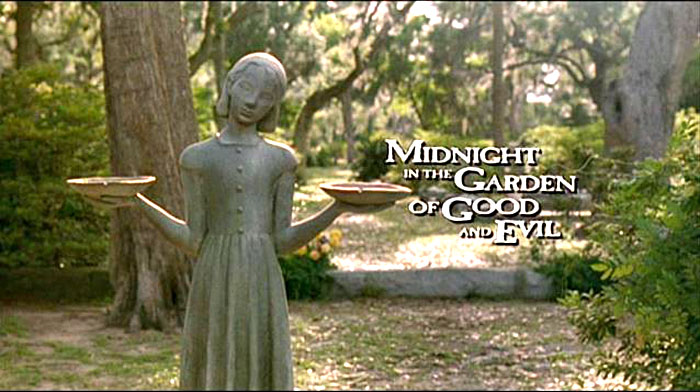 (ya know, I never noticed her arms were broken off and glued on backwards!)



Linda and I live only 2 1/2 hours from Savannah. The statue above is the
fiberglass copy from the movie but the photo on the book cover was of a bronze
original, one of 4 full-sized originals by the artist who designed it. The complete
story is available if you're interested if you

CLICK HERE

.

We grew to like this little statue because it represents Savannah (est. 1733),
the first colonial city and oldest in our home state of Georgia.

If we could have afforded it, it would be nice to have an authorized
copy of the original which is available from this website:
http://www.savannahstatue.com/order.html#

Those little beauties are out of our budget and we wanted a bigger statue
anyway. Less artisitic and much less expensive concrete casts are available.
We got the tallest one they had.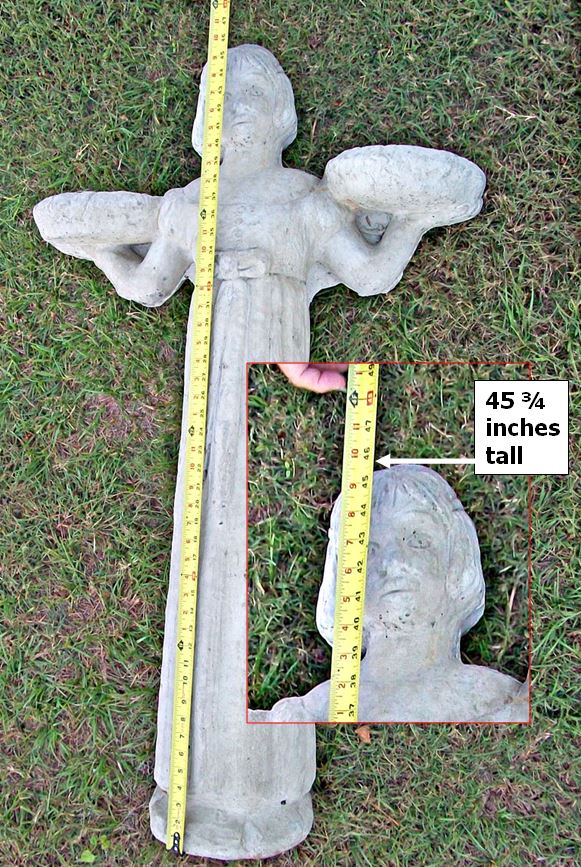 Linda has been wanting to move her rose bed ever since we put in our above ground
pool. A few weeks ago she got our grandson to begin digging up a new spot in the
side yard. As some of you know, we live on 2 acres so we have a big side yard. It
runs 200 feet from the road to the back corner with Pampas Grass along the edge.

A few days ago, I poured her a small 3" X 20" X 20" concrete pad for the Bird Girl statue.
The thing weighs about 400 lbs., too much to be placed on the soft soil
We got the little girl put in place yesterday morning.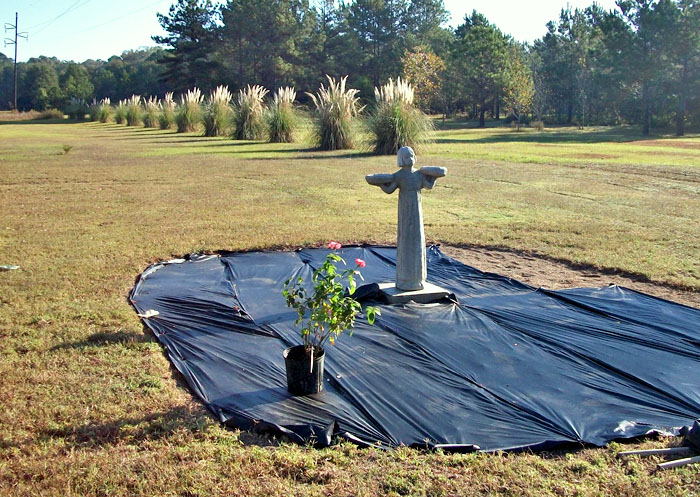 Why move the rose bed? Last year it looked pretty nice.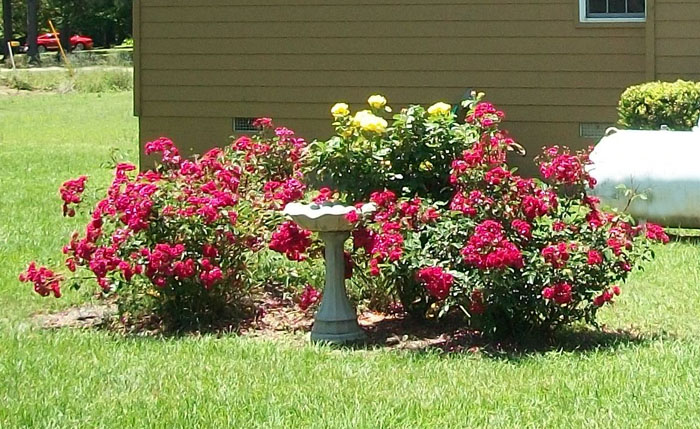 But that was a year ago. Things have changed a lot since then. In February we had a new septic
system installed. The workers accidently destroyed some of the rose bushes.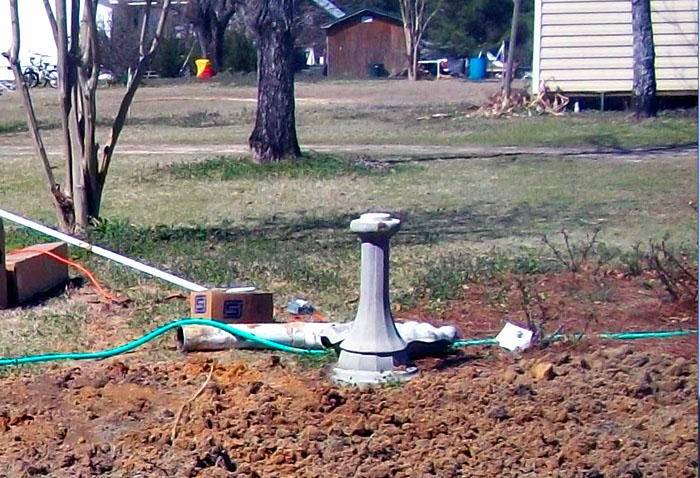 In May we had an above ground pool installed.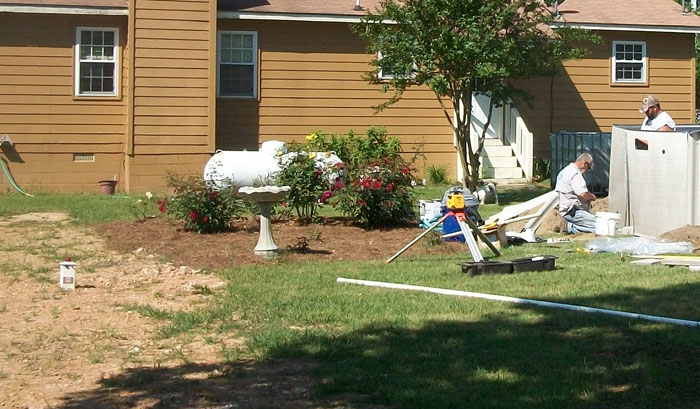 ... then we built a deck.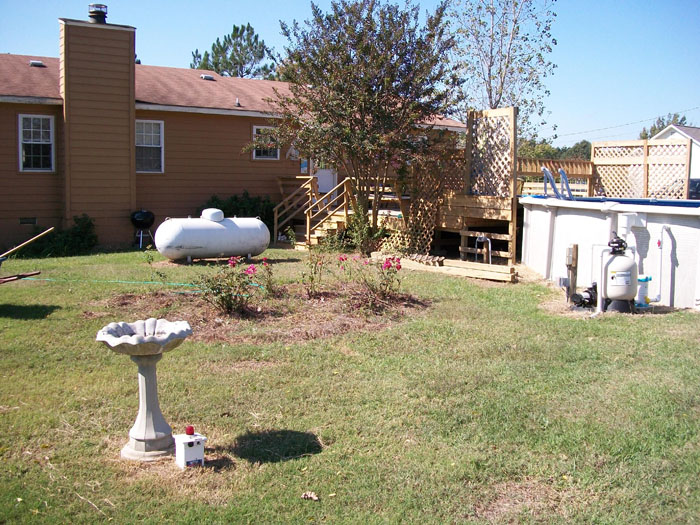 The back yard was getting crowded and the rose bed was being trampled on a regular basis.

Linda wants to move what roses she has left and add a few to make a new rose bed.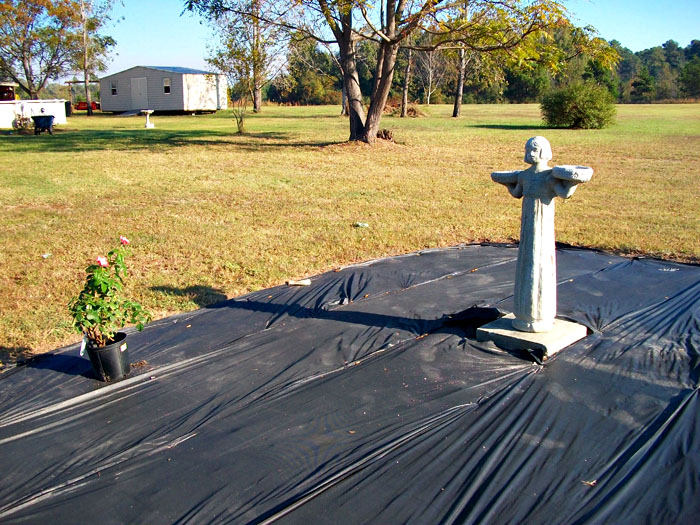 I think once the little Bird Girl is surrounded in roses, it'll look pretty good. Don't you?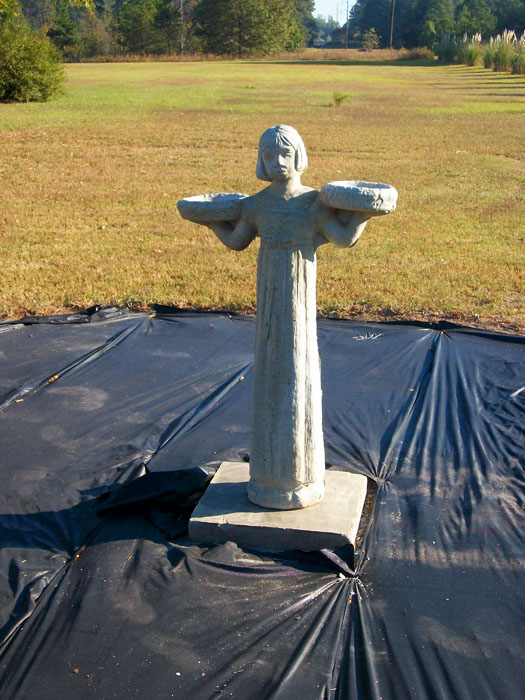 ~ END ~