2014-06-26 Savannah
Linda's sister and her husband went back to visit his kin in Chicago. We got to "house sit" while they were away. Their home is only about 30 miles from Savannah, GA, a picturesque old southern town that dates back to colonial times. Being on the Atlantic Coast there's lots to see and do.

One place to visit is Tybee Island. We've been there before. If you want more pics of Tybee, you can visit my photo essay of our visit there in September 2009 by

Clicking HERE

. Otherwise, I hope you enjoy a couple photos below.

Here's one of the many souvineer shops we visited. It's a nice place ...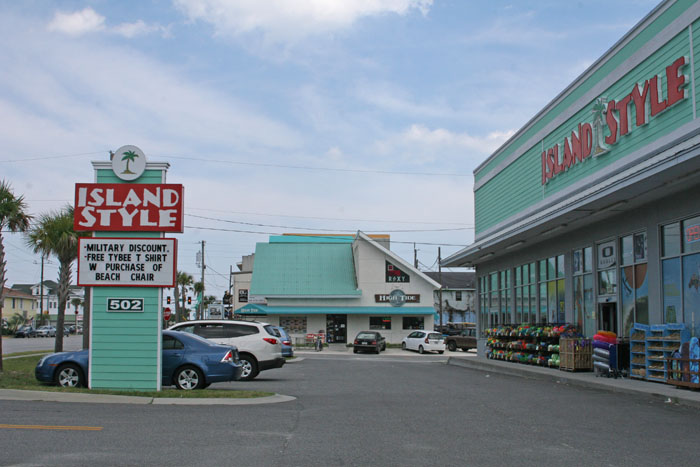 ... but ya gotta be careful while shopping or it could take a huge chunk outta your wallet.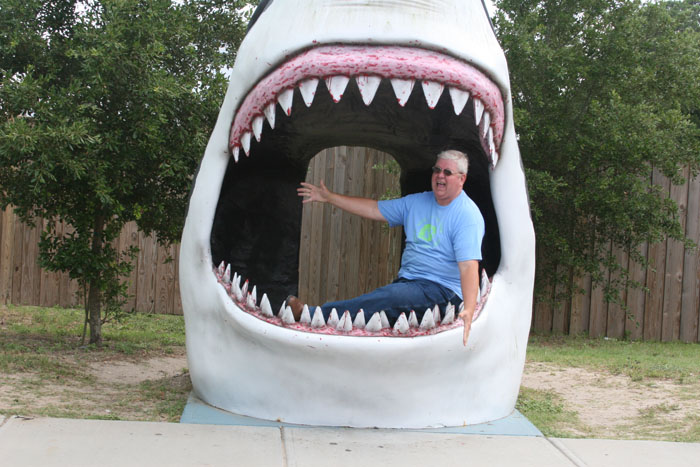 The Georgia Coast like other coastal states has it's share of seafarers.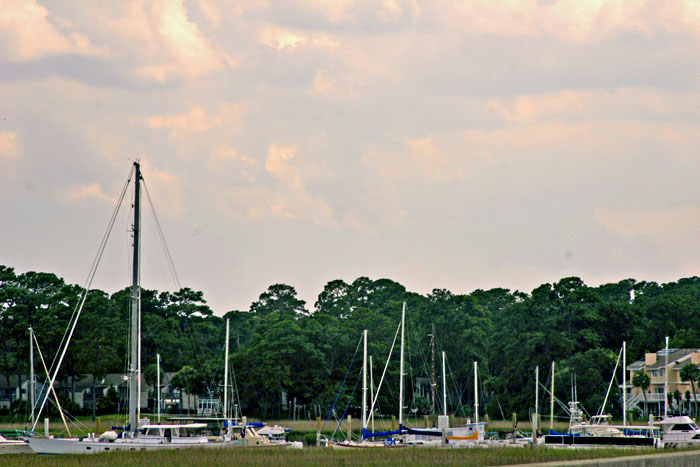 Savannah also has more than it's share of beautiful old homes.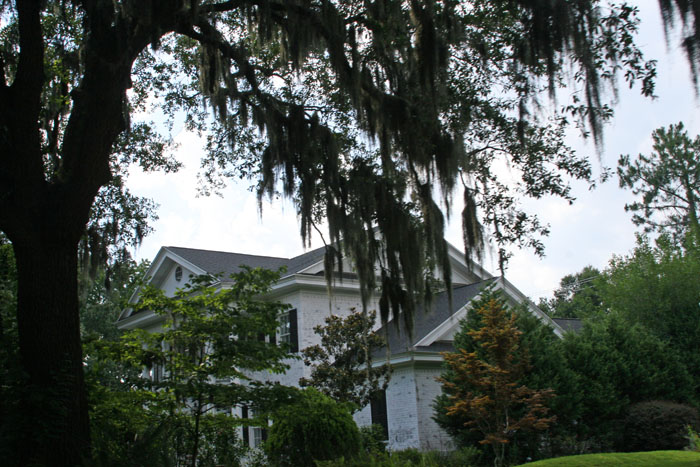 We visited Ft. Pulaski, one of the many forts surrounding the area. This fort was named for a Polish hero of the American war for independence.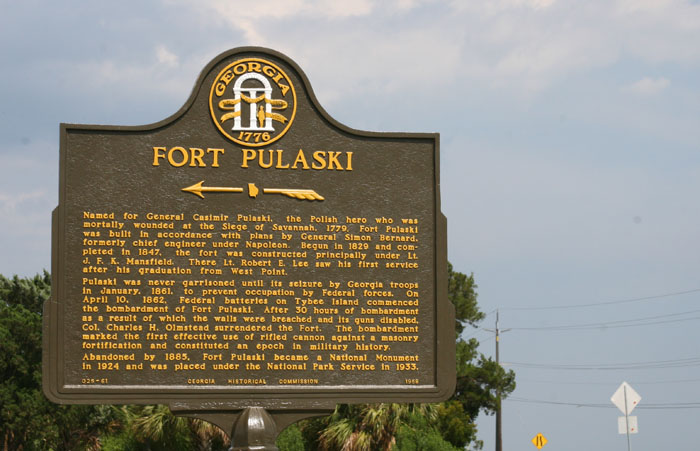 For Pulaski is surrounded by a mote like castles of old. It is famous for something else. During the American Civil War, the Federals setup 11 cannon batteries on an island a mile away from Ft. Pulaski. Some of their eleven cannon batteries used the new rifled cannon which could easily hit the same objective each shot from this range. What's worse, they could also hit the very same spot over and over.

During the 30 hour pounding, they drilled a hole right through the fort's thick wall and began landing shells toward the opposite wall. Worse yet, they were no more than a few shots away from blowing up the fort's main powder magazine which would have killed everyone there as it leveled the fort. The defender's gave up.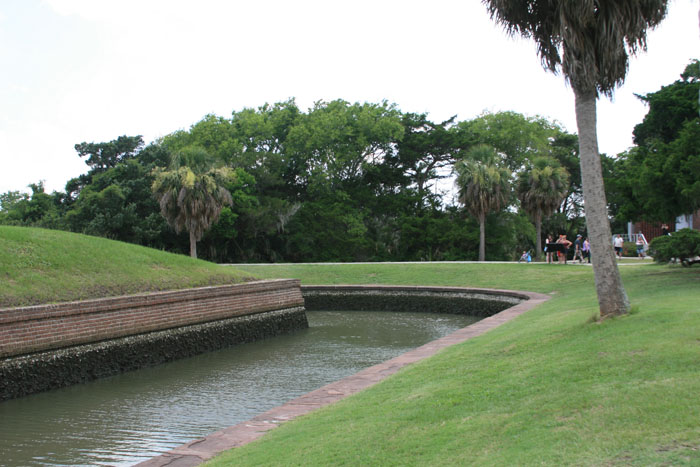 Linda got this great shot of the American flag flying between the moss covered oaks.
Look to the left center to see the flag between the branches as it flies proudly over the fort.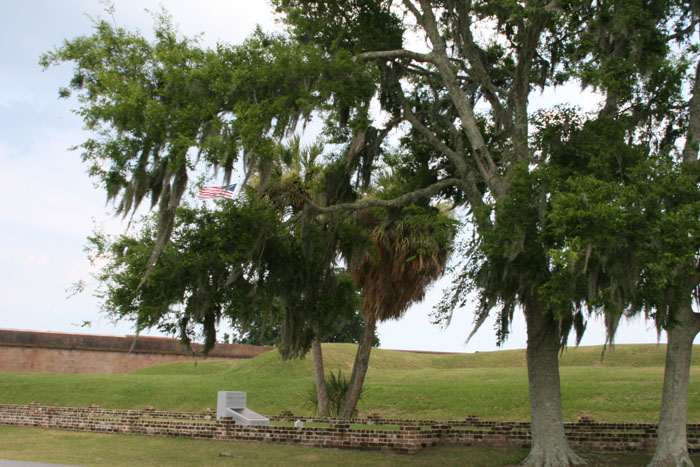 As we left Fort Pulaski, here's what the surrounding trees looked like. On the coast, there are cold weather oak trees,
warm weather palm trees, and lots of stuff in between.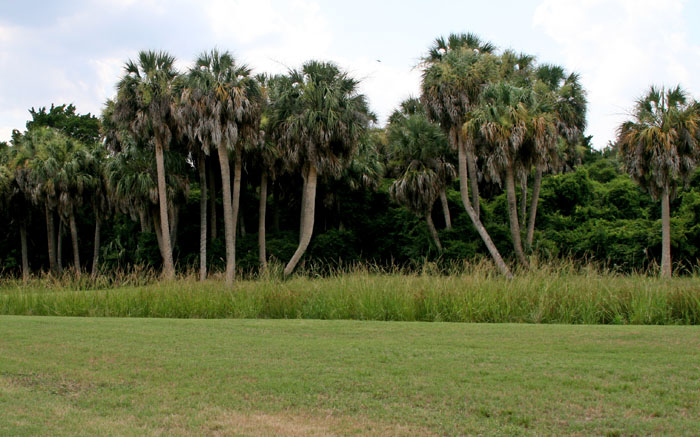 I caught a shot of this sea bird as we watched him go "fishing."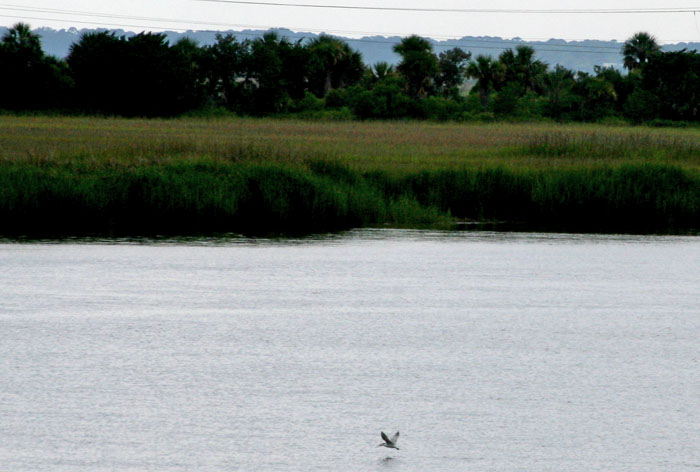 We went down Bay Street to get to Tybee Island, River Street to see the Savannah water front, and Abercorn to go shopping.
And that's "No Bull."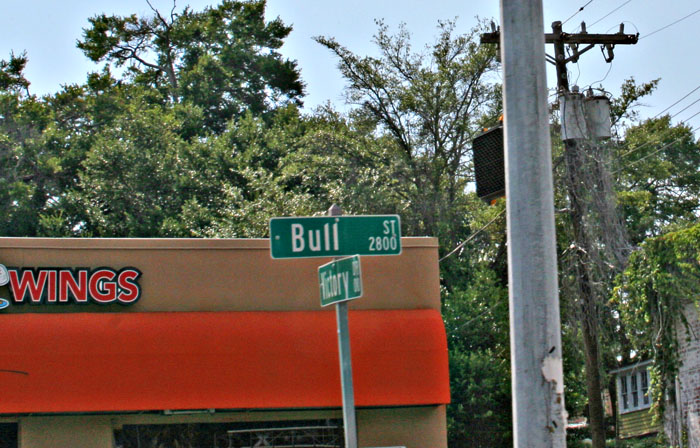 Please press your browser's back button to visit the other pages of our Savannah experience.

~ END ~