2011-08-31 Trip to Idaho - Part 2

Ah, that was refreshing. Now that we've gassed up and taken a break, we're ready for the rest of the trip.
And the first thing we saw were these interesting rock formations. As promised, here's some of those ever-changing rock formations I mentioned earlier.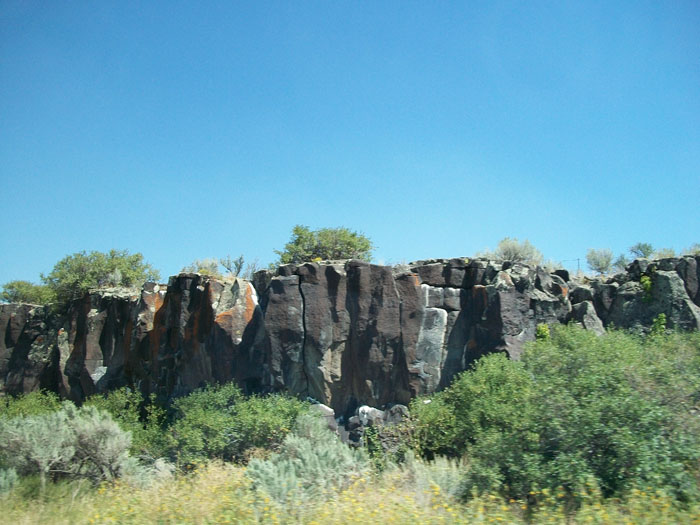 See how the rocks seem to be getting darker?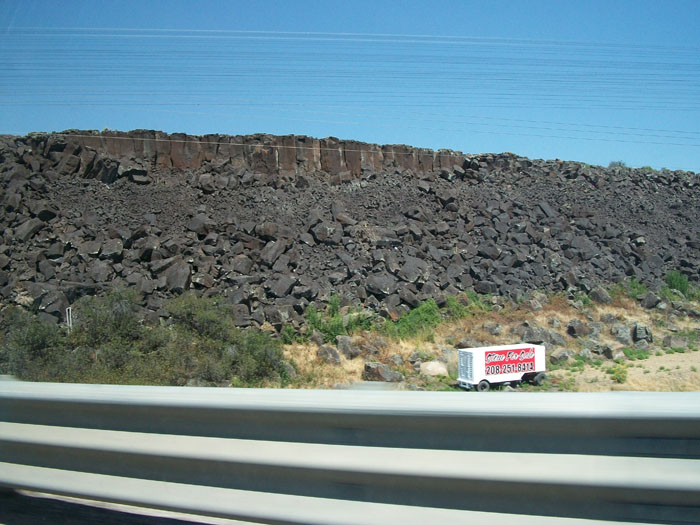 An interesting hillside covered with rocks. Look closely and it almost looks like gravel underneath.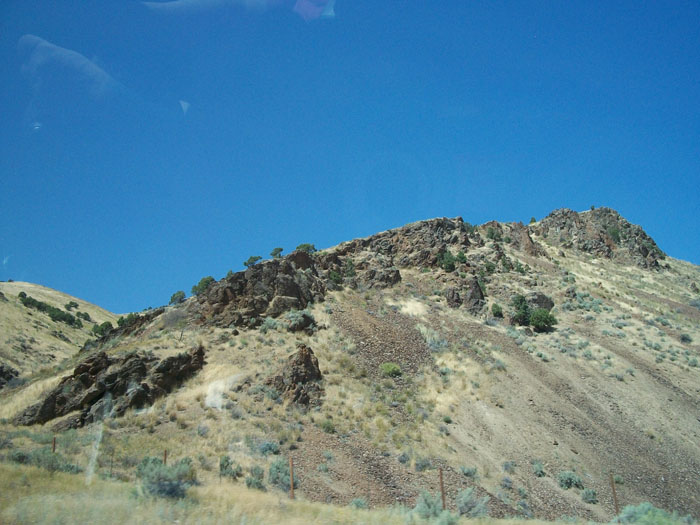 Some of the schools were huge and all were very well kept. Linda asked me to photograph this one.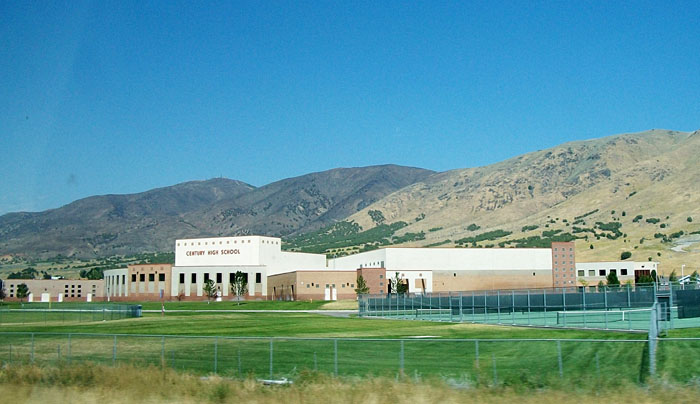 We finally reached Pocatello.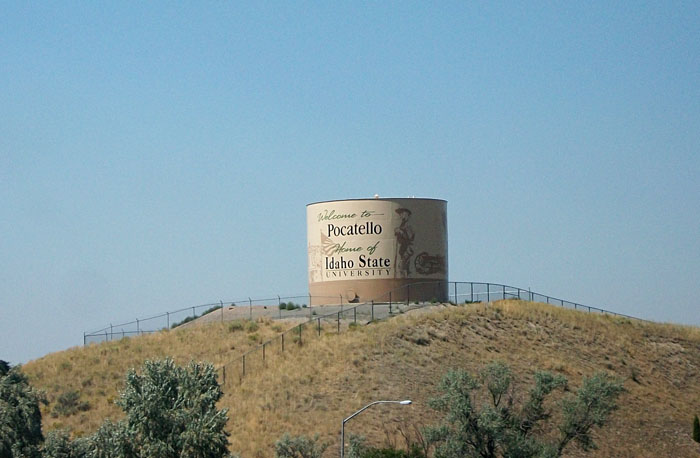 I only got one good photo of the town. It doesn't do it justice. This is actually a very big town with many exits off the freeway.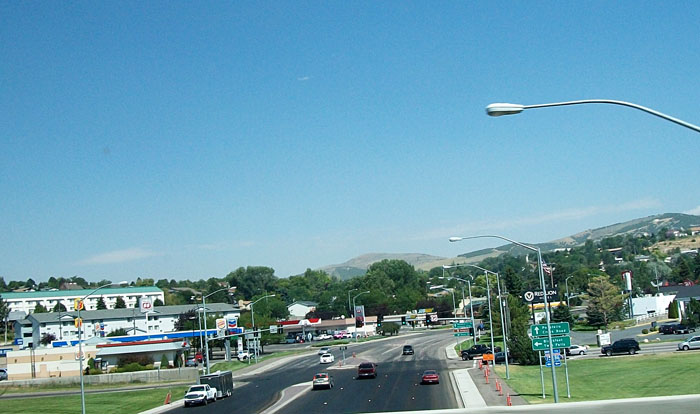 But outside of town we discovered the farms go on and on too.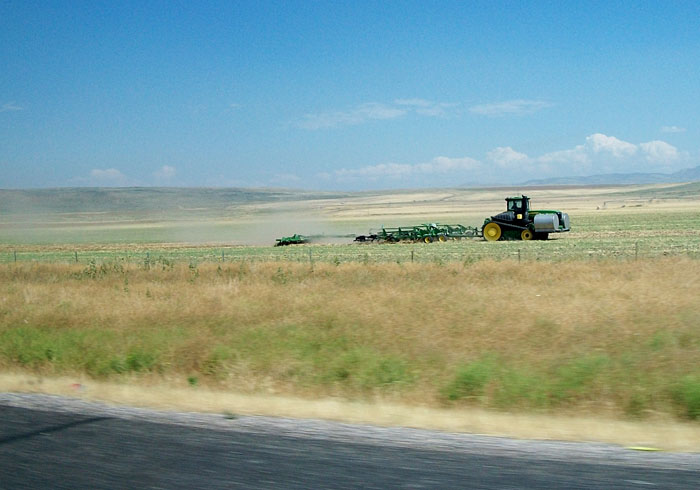 This farmer is loading hay onto a trailer.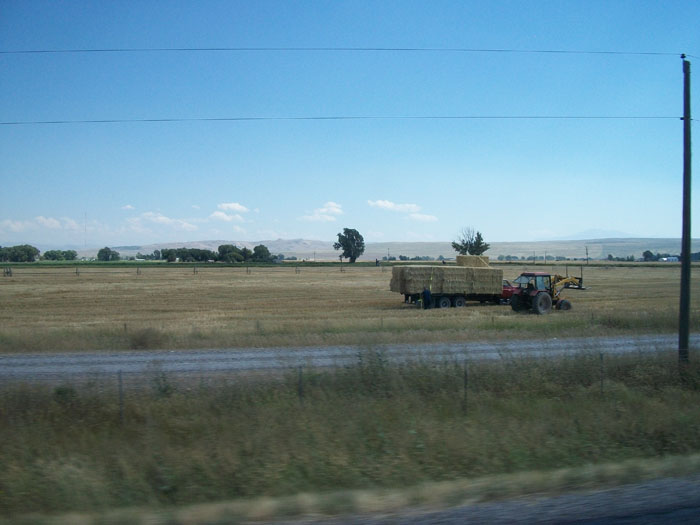 You didn't think grain, hay, and livestock is all they raise in Idaho, did ya?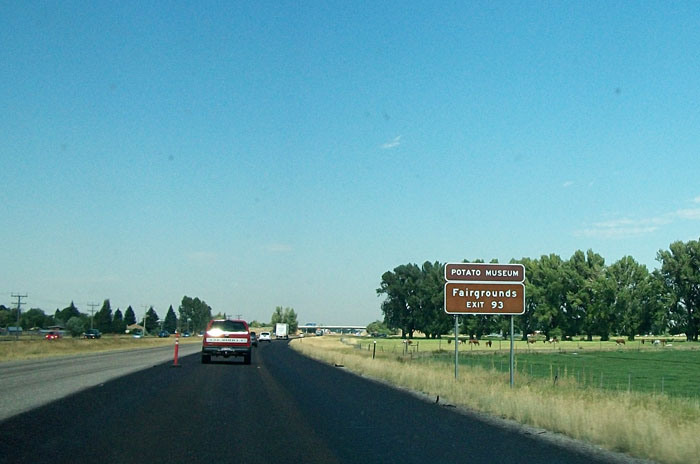 And cows aren't the only livestock. There were also sheep -- and these horses.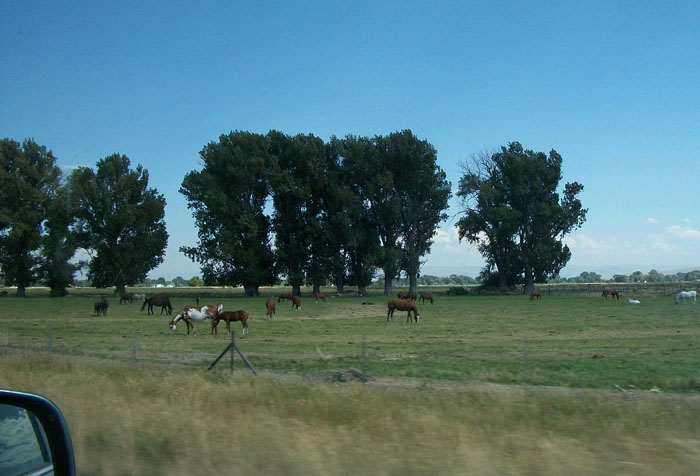 We passed the Snake River.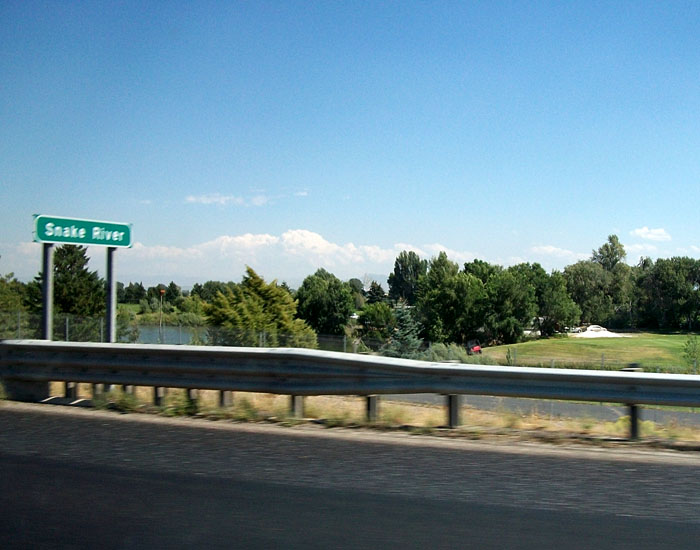 ... and more cows.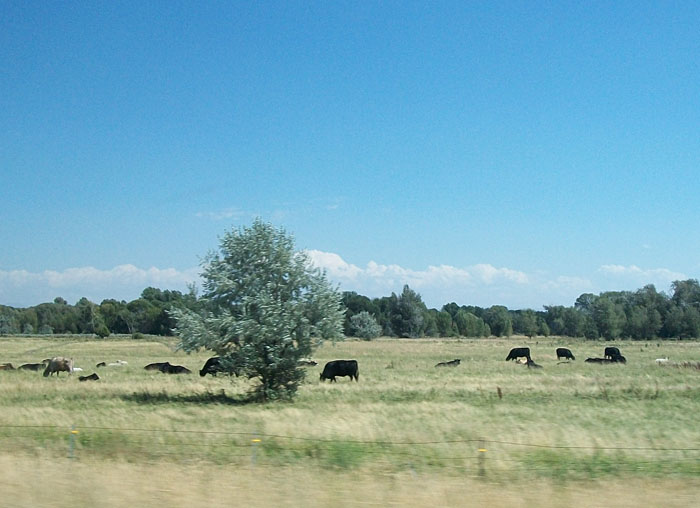 I thought this load of old wooden beems was interesting.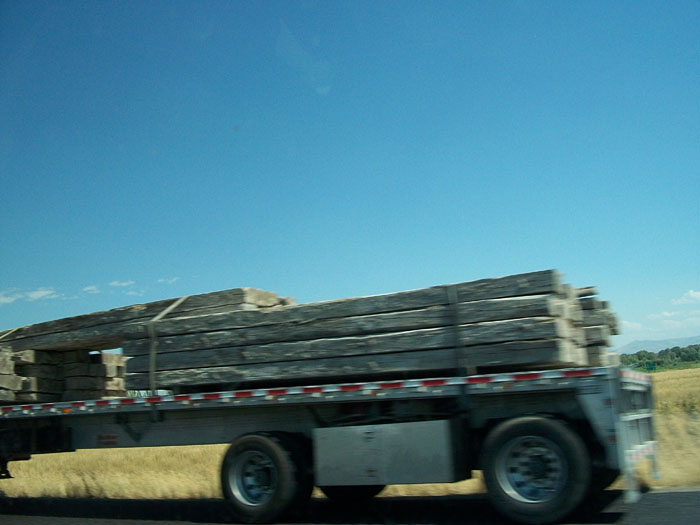 Thanks to a friend in the know, these structures are, "Potato Cellars from earlier years. Many are still being used but are slowly being replaced by above ground structures that are refrigerated. Many of the Famous Idaho Spuds now go directly from the field to processing plants near and far. In the fall after the harvests you see huge piles of wheat, potatoes and sugar beets near the grain elevators and various loading sights near the railroad."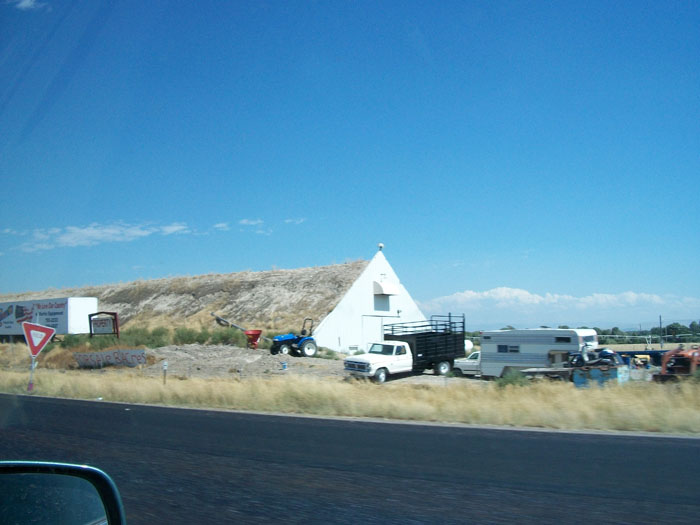 More of the Snake River.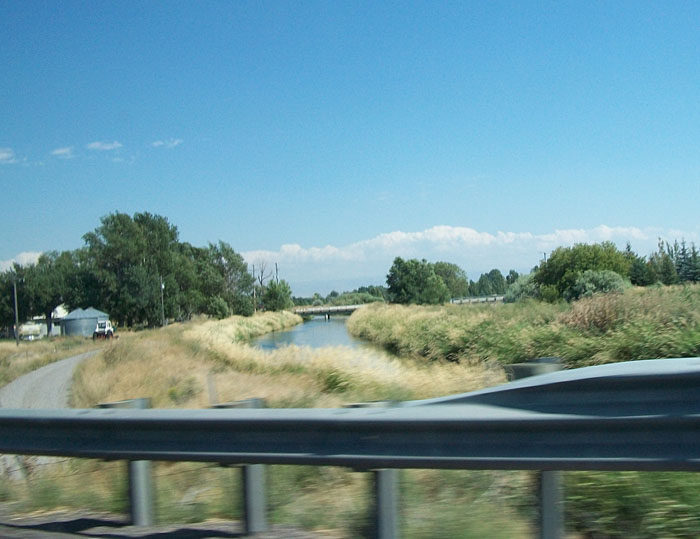 Another old farm.
We finally reached our exit.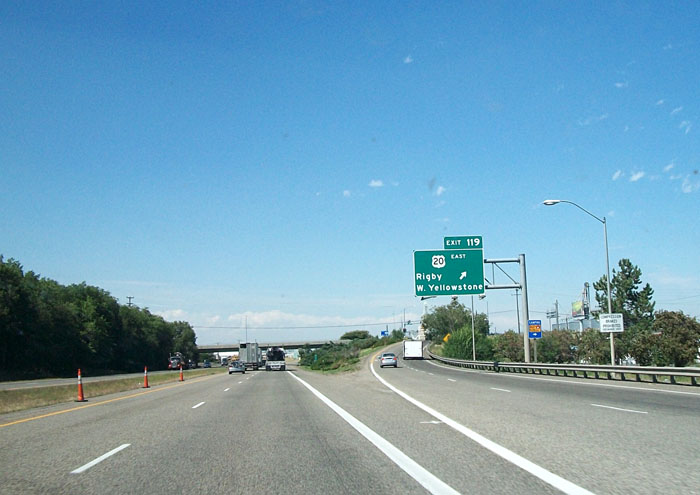 Off the freeway and on to our friend's house, we passed more of these run-down Potato Cellars, some with wooden roofs caving in and others with a sod roof.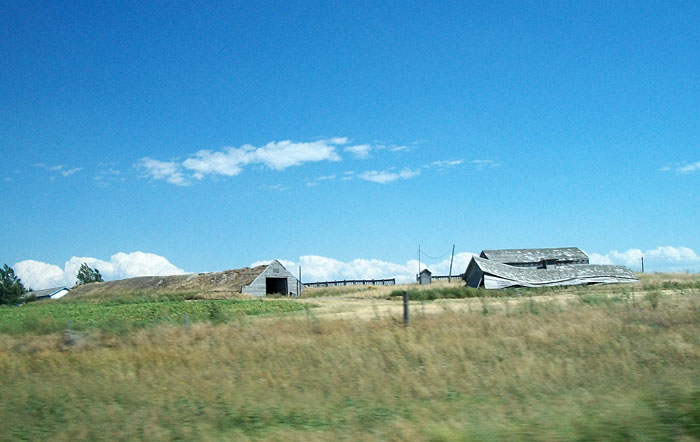 More hay. Come winter, they're gonna need all this.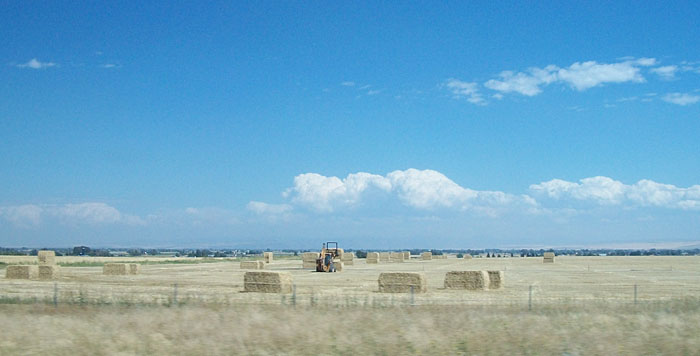 Many of the fields grew hops, and other grains for Budweiser.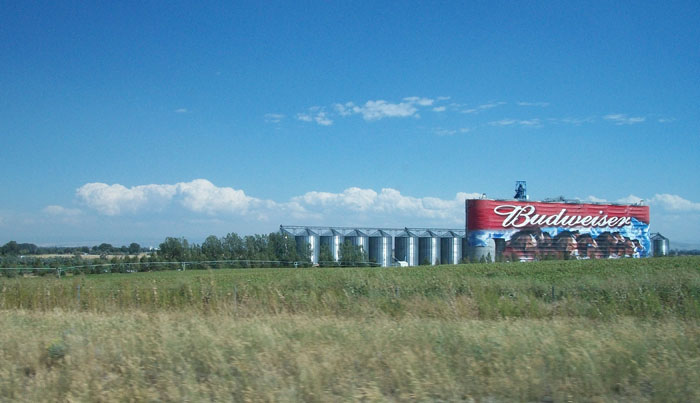 Don't know, I guess this is still the Snake River.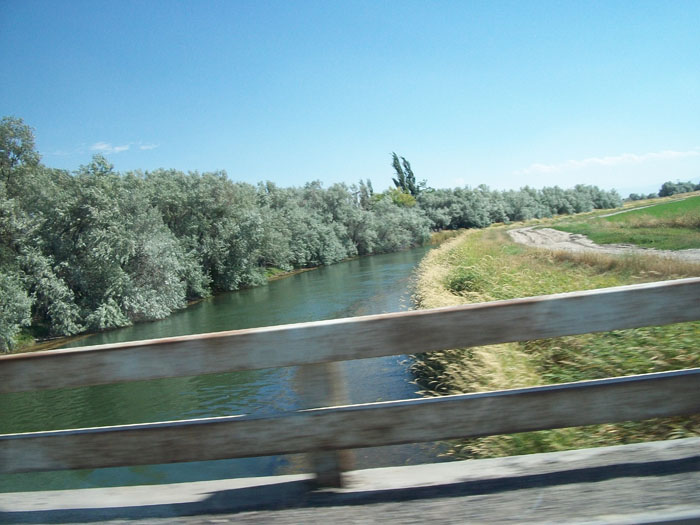 Here's a closeup of one of those Potato Cellars. You can clearly see the sod roof.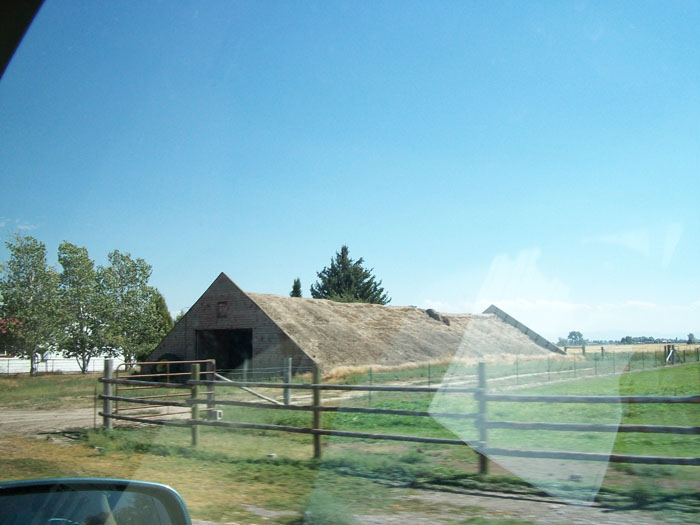 This is really rural looking, isn't it?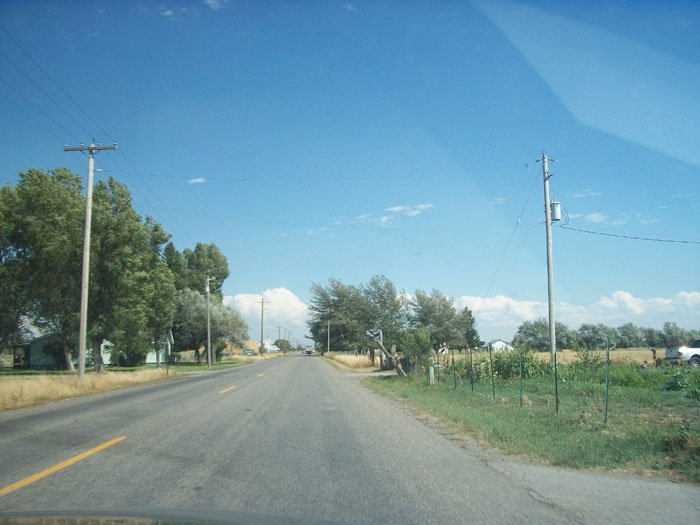 There were a few fields that looked like this one.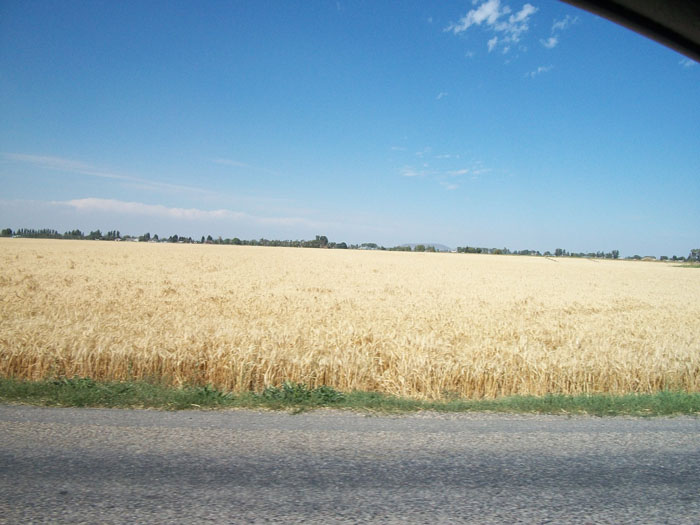 At our friend's house I saw this really novel-looking bird house made of hardwood.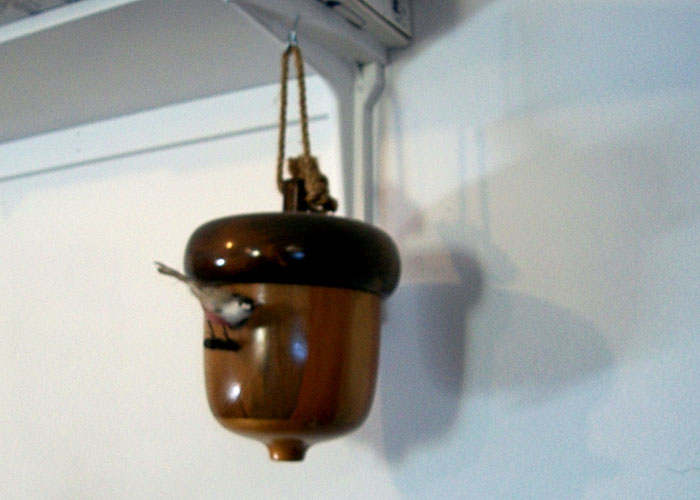 They let me sample some of this rye bread, called "Hard Tack." I was told this was called "Viking Bread." This thing was like a large pizza sized unsalted cracker. Tasted good, though.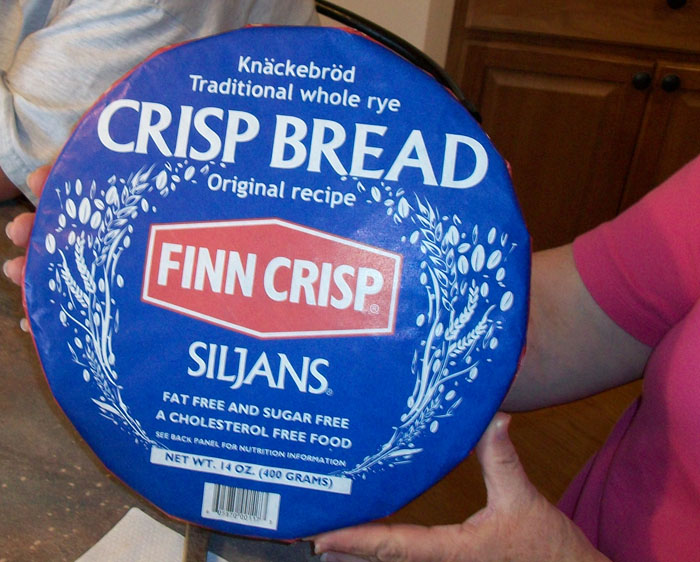 All the emphasis was on bread because the lady of the house promised to show us how to make the stuff.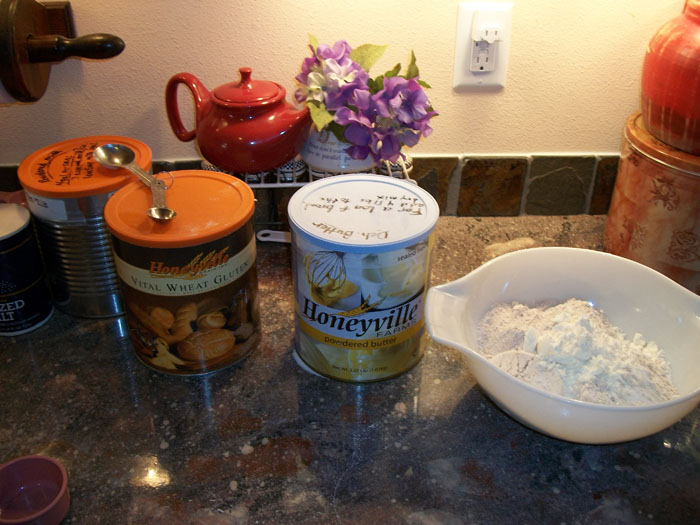 Turned out pretty good, didn't it? Linda made 2 of these 4 loaves.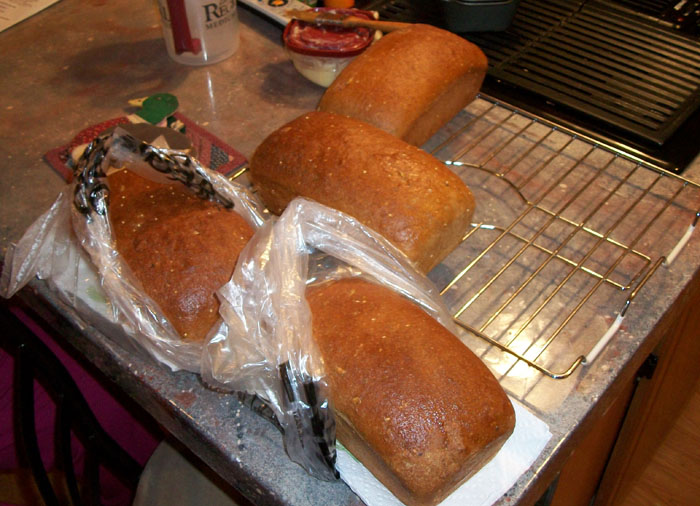 They ran out of small pans so the loaf I made was a little bigger. MMMM-mmmmmm, Good!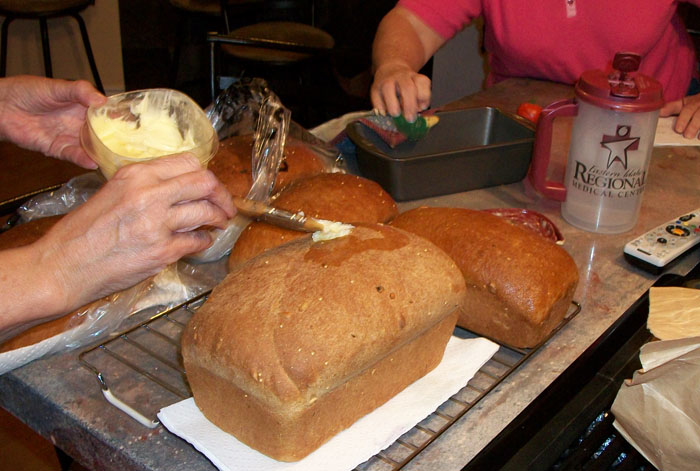 ~ END ~