Aug. 22, 2011
Our Missionary Apartment
There's a lot of construction here and I never expected to see these guys.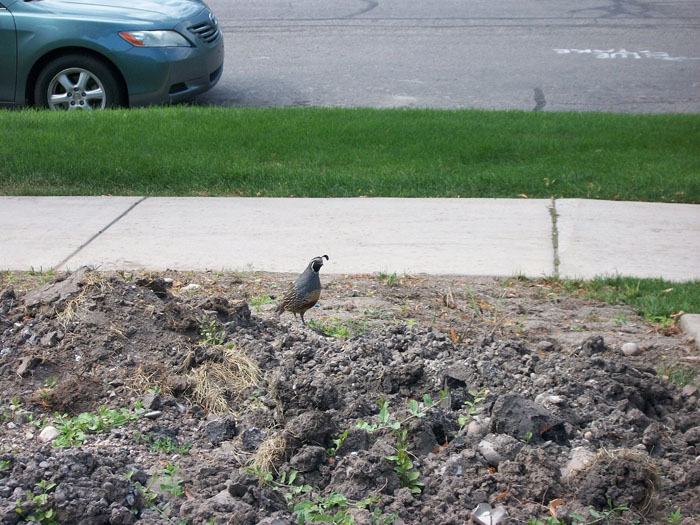 They're California Quail. See the top knot decoration on their heads?
They were hear by the dozen during our last mission. They nested in the foliage surrounding the apartment buildings where we lived. However, this time they foliage is all gone. They're installing drains and new flower beds around the apartments so the little quail have no place to go. They don't seem too scared, do they?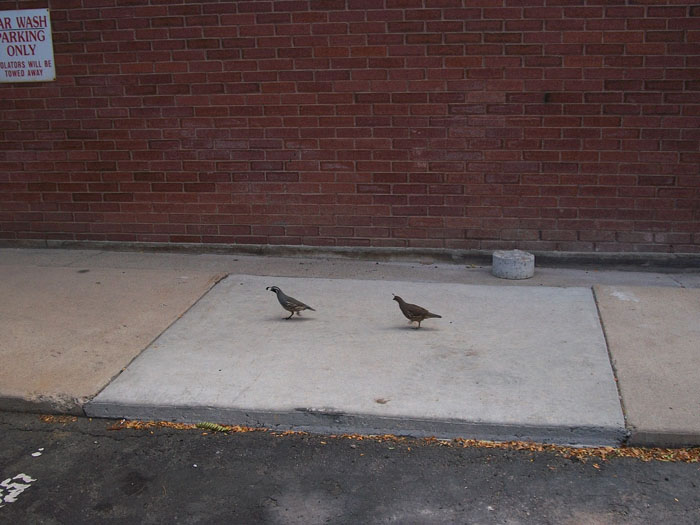 They just ran past me on their way to find new nesting grounds.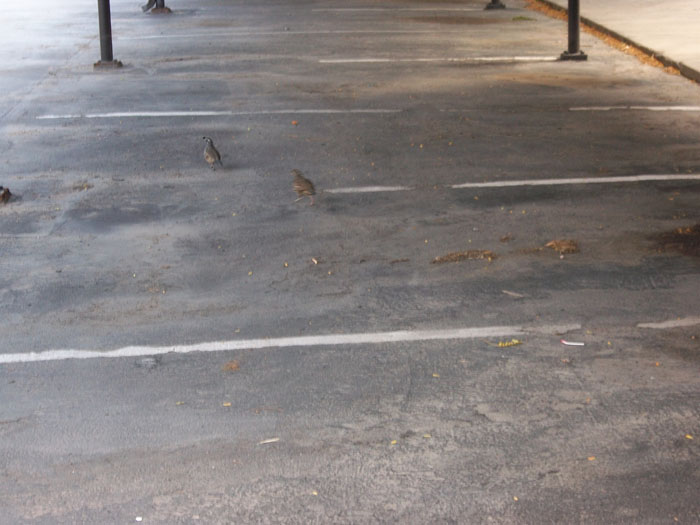 Here's what our apartment building looks like today with all the flower beds being reworked.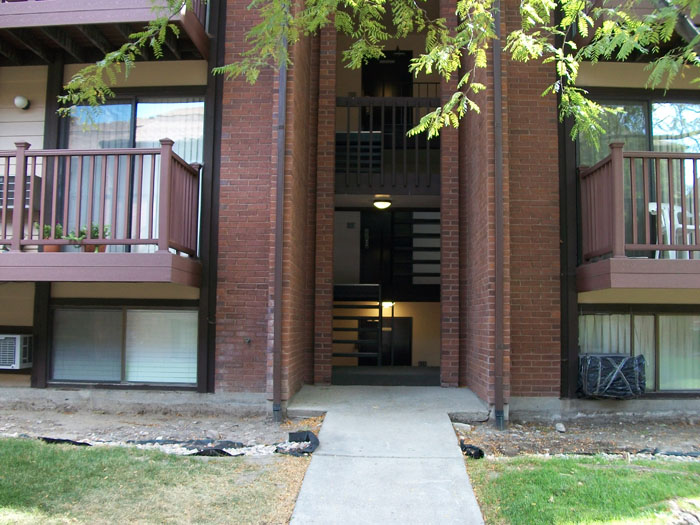 Here's what it looked like in 2007 before all the greenery was removed. The tree is still there. We're in the exact same building as before except we're now living on the 3rd floor. Hmmm, lots of exercise while I'm trying to acclimate to the thin mountain air. I probably made a dozen trips up these steps carrying all our things from the car.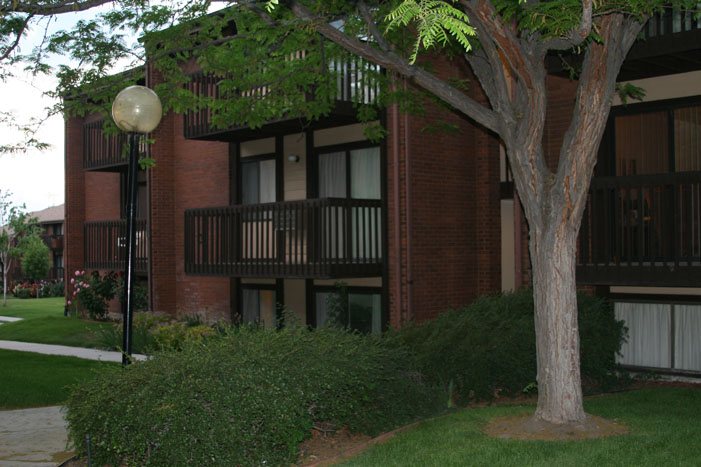 They also replaced this gazebo with a nice new one plus some picnic tables. Sorry I don't have a pic of the new gazebo. You'll have to settle for this old photo I took during our first winter here in 2007. Of course it's now 90+ degrees and climbing. Not much snow here except on the highest mountain peaks.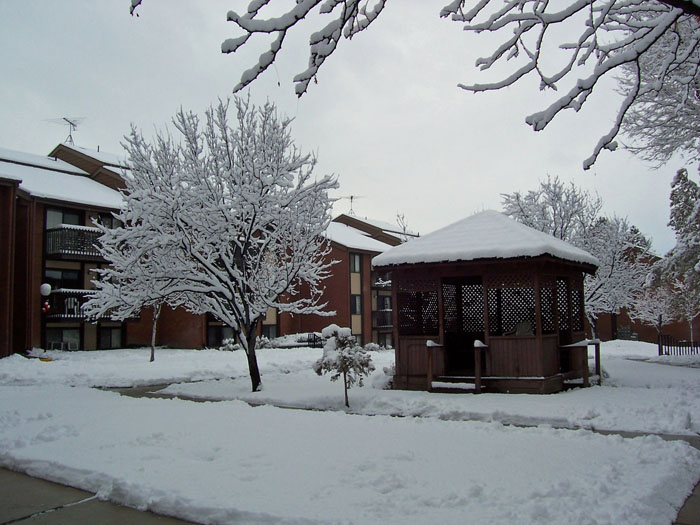 We've been spending all our time getting settled into our apartment and getting all the things we'll need to live comfortably from day to day. Furnishings are provided for an extra $10 a month.
The single sister who lived here before us left us a small TV, a fan, a vacuum cleaner, and some dishes, pots, and pans, etc., as well as a small ironing board. This really helps. We bought some groceries and other things we need and spent the day telephoning the power company, the phone company, etc. to get services established in our missionary apartment.
That's about it for now. I hope you've enjoyed our trip out and our first regular day here. I hope to keep everyone updated from time to time as we continue to progress through this wondeful opportunity to serve.
~ END ~