2011-04-22 Gibson Factory Tour

The Gibson Factory in Memphis is near Beale Street.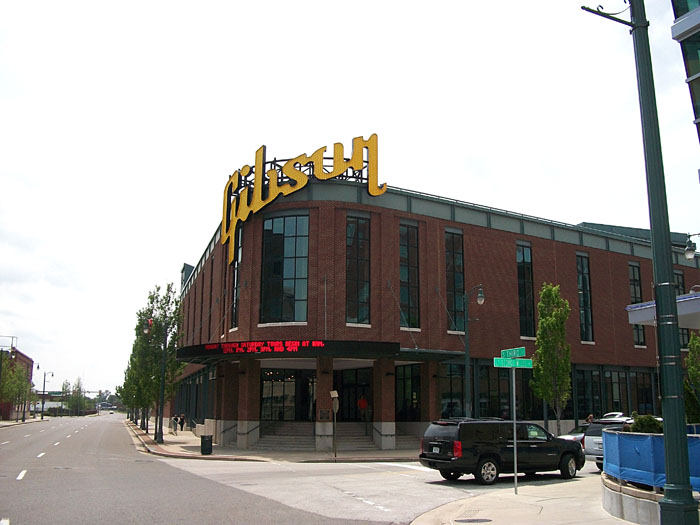 I pointed out this sign to Joe as we entered.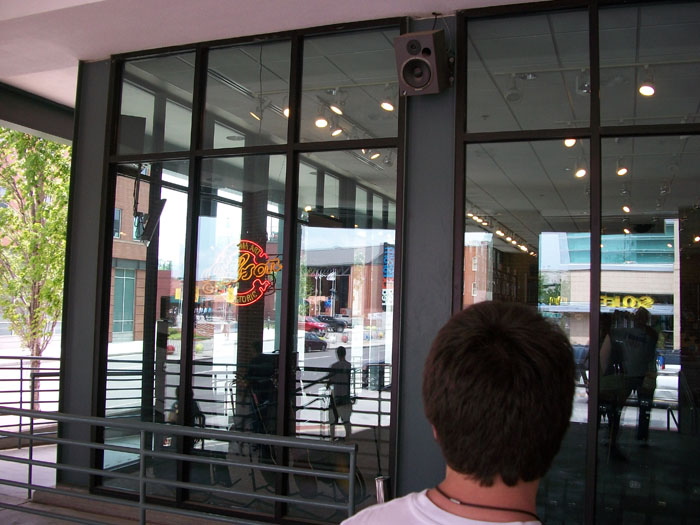 After we bought our rather expensive tickets we gathered in the main hall outside the gift shop.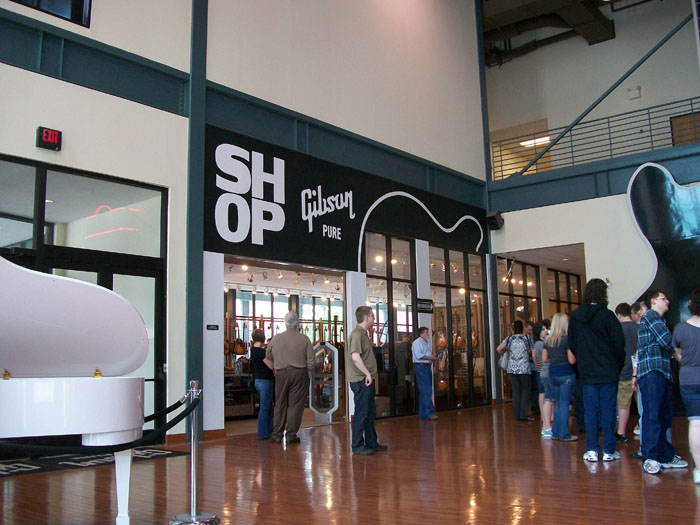 There was a huge double-neck archtop behind the reception desk.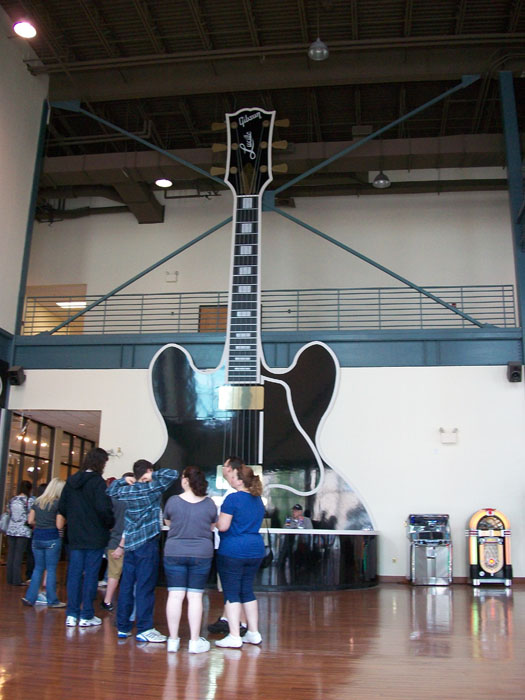 Upon entering the tour we were shown racks of partially completed guitars.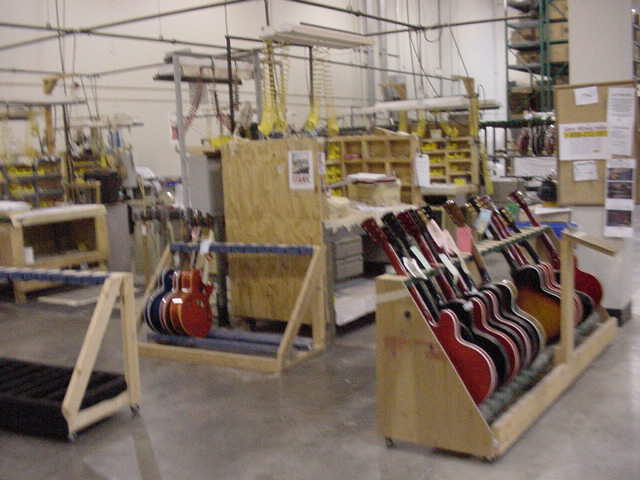 There were also stacks of guitar bodies waiting to be connected with their necks.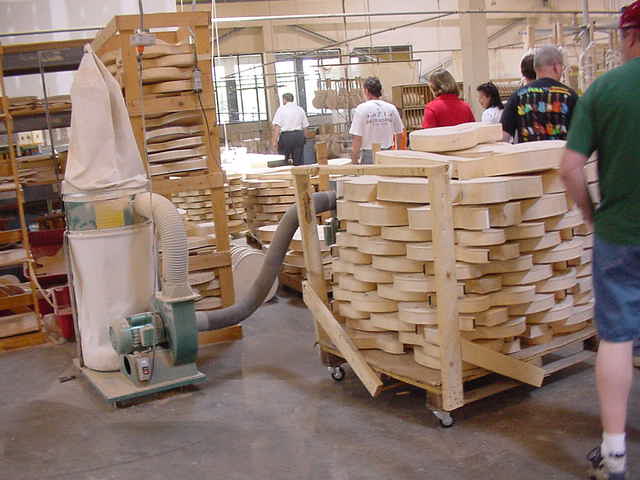 The tour guide showed us an "F" hole thin body such as the ES series.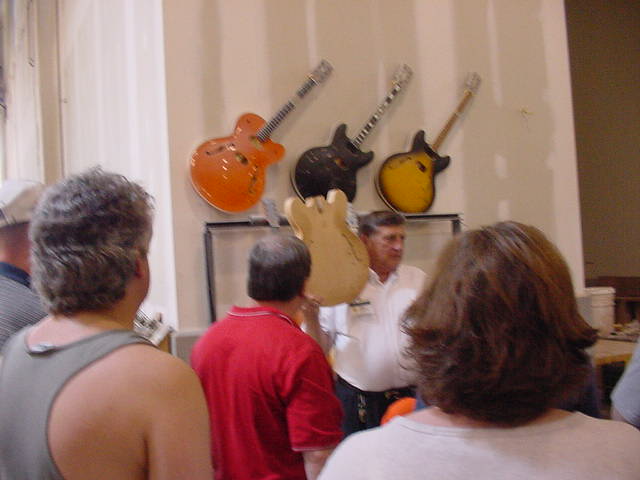 They glue the back and front to the sides and bind them until they dry.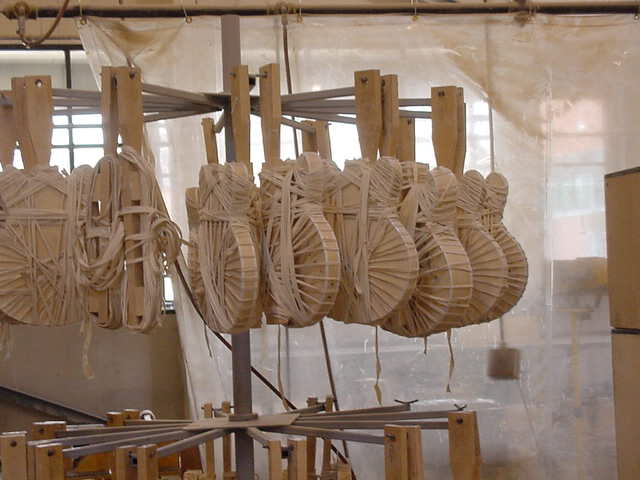 Necks are also glued together before final finishing.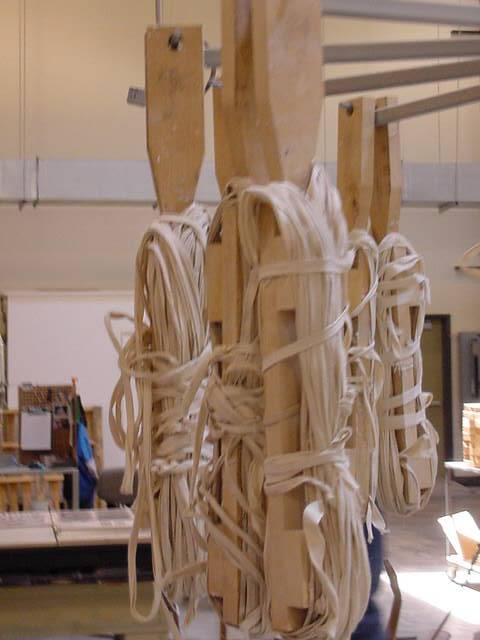 At this station, fretboards are glued on.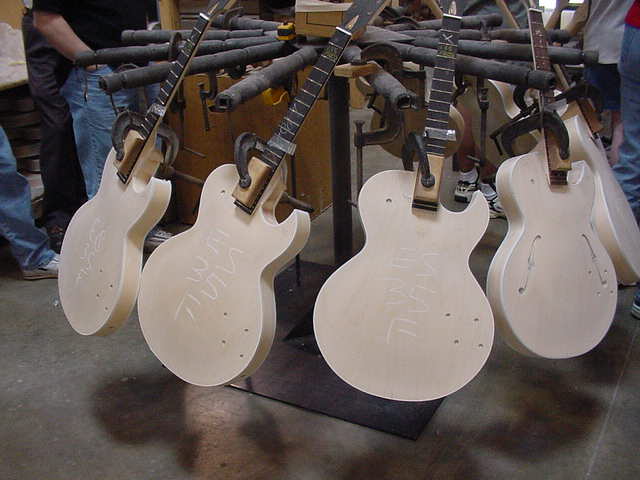 Here, frets are pressed in with a gang-press.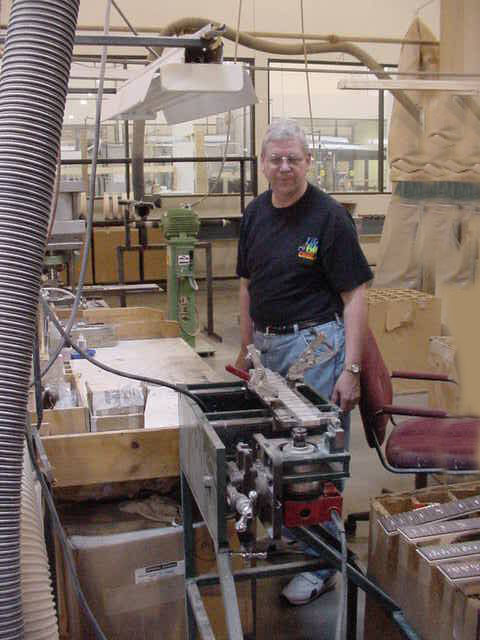 Once the binding is in place it's off to the paint room.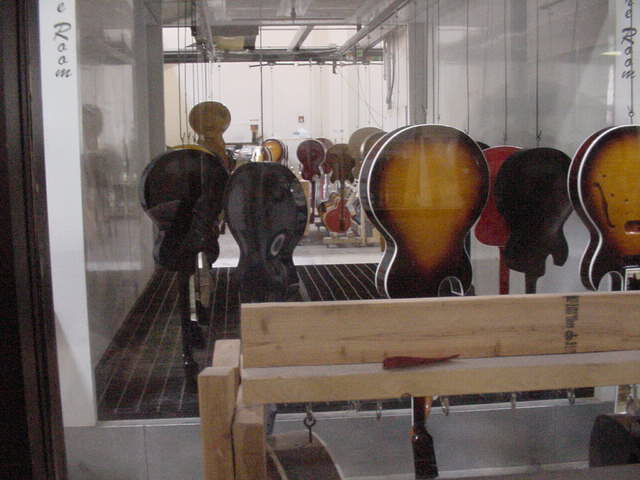 After painting they are put in racks to await scraping to remove paint from the binding.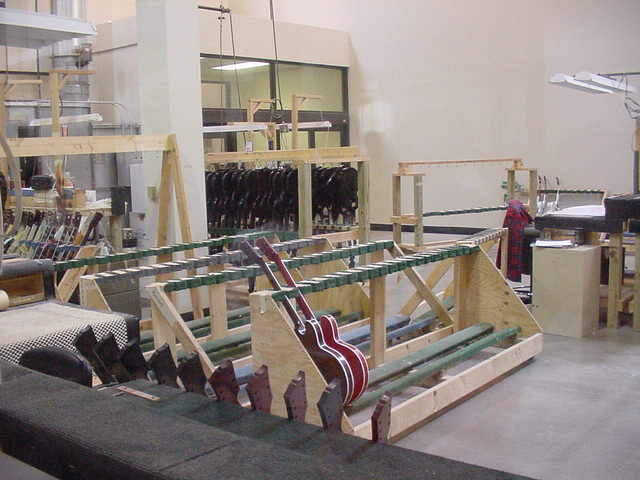 Then the guitars are buffed at 3 different stations for a higher and higher gloss.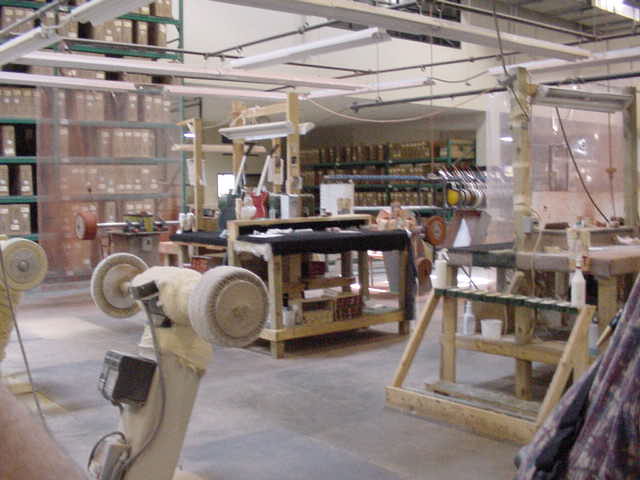 Our tour guide showed us how workers use power tools to speed the work.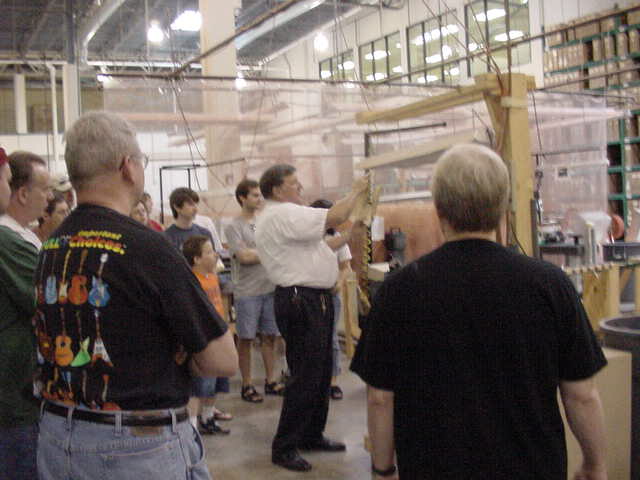 Then he told us how the few rejects are sawn in pieces and fed to the scrap pile.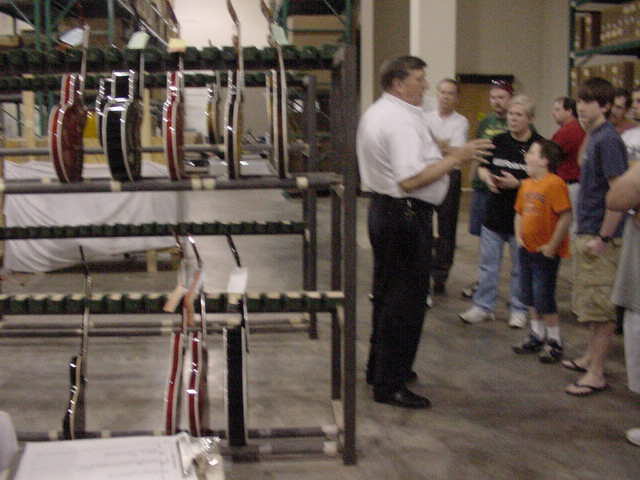 The plant in Memphis makes only semi-hollow body guitars. All other type instruments are made either in Nashville or in Montana where all their acoustic guitars are manufactured.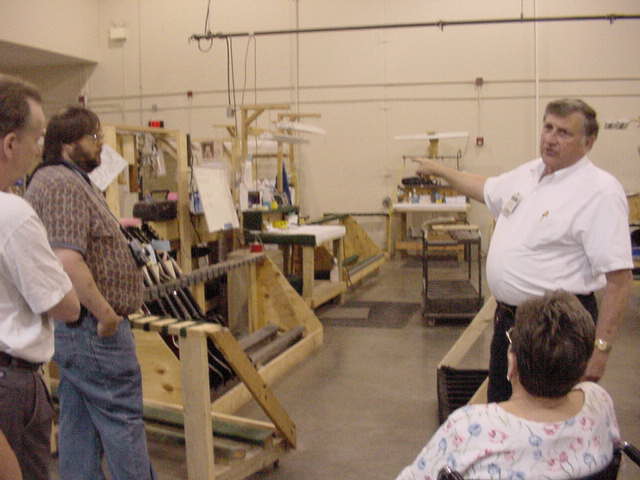 I've been on the Gibson Factory Tour 3 times. Each time the tour gets worse and more expensive. Gibson makes good guitars but they have a really rotten way of treating potential customers. If you want to visit a REAL guitar factory where genuine American-made guitars are built to your standards AND where they treat customers as friends, go see St. Blues Guitars.
The factory is near Sun Studios and these people are the friendliest you'll ever meet. They're open to the public. They welcome guests and treat you kindly. Most of all, they want you to come visit them. Too bad Gibson couldn't learn from them.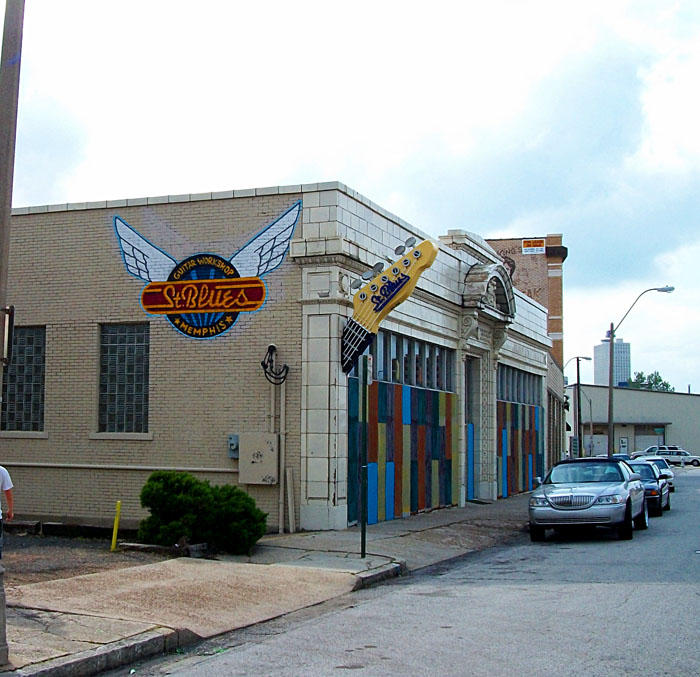 ~ END ~