These plants were everywhere.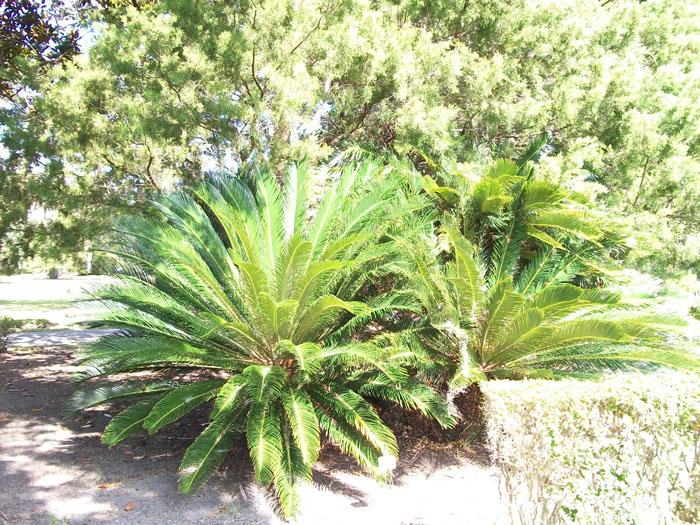 The sign below them was too blurry to read. It says, "Cycas revoluta" a sego palm. There are several types of palms and palmettos that grow naturally in this part of the country.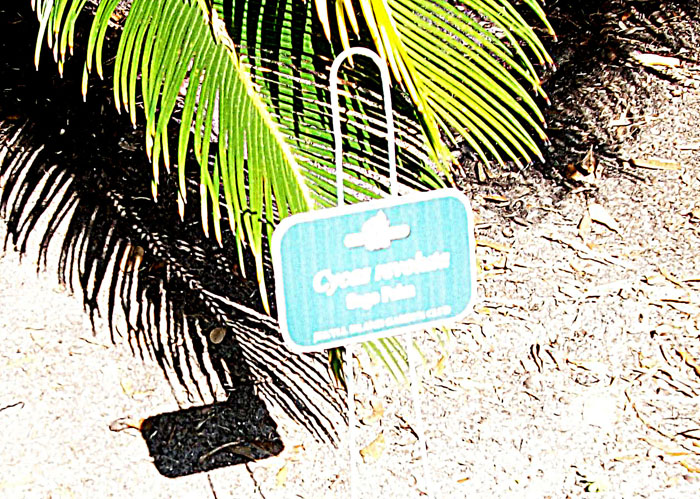 The Mistletoe Cottage, summer home of H.K. Porter, a manufacturer of most of the locomotives built in America in the late 1800s.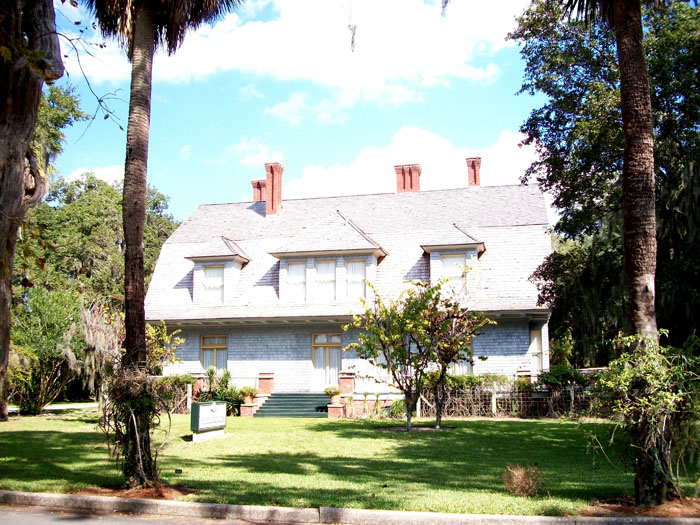 This placard told the story of Frank Henry Goodyear who died the year after he built his wife a home on Jekyll.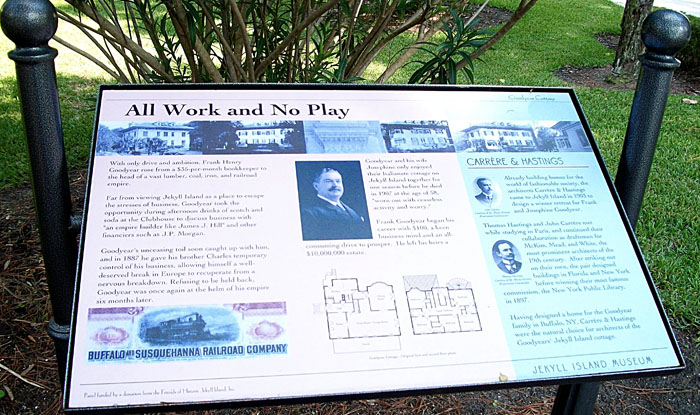 Here's the Goodyear Cottage. Goodyear drove himself so hard he couldn't rest and died in 1907 at age 58,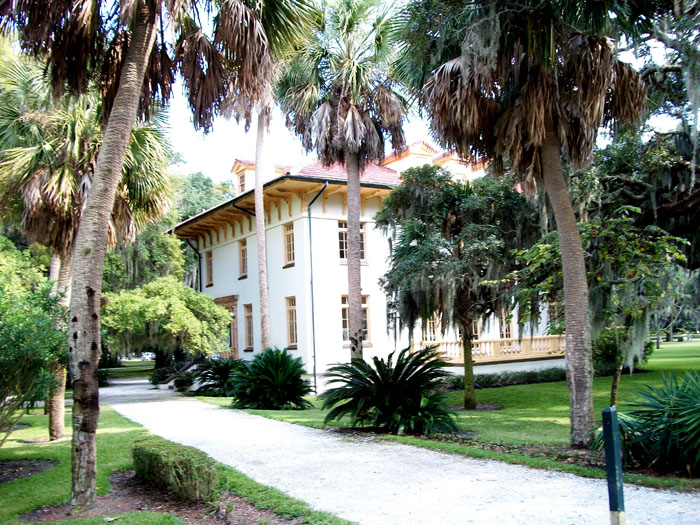 The Moss Cottage.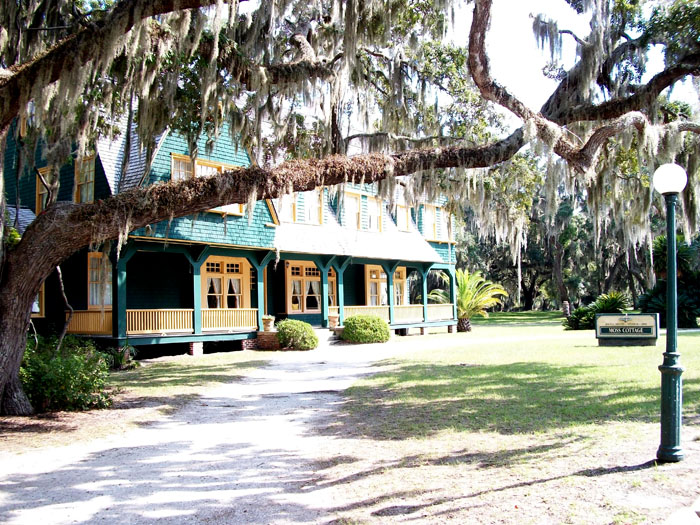 We turned from the homes briefly to walk down this path.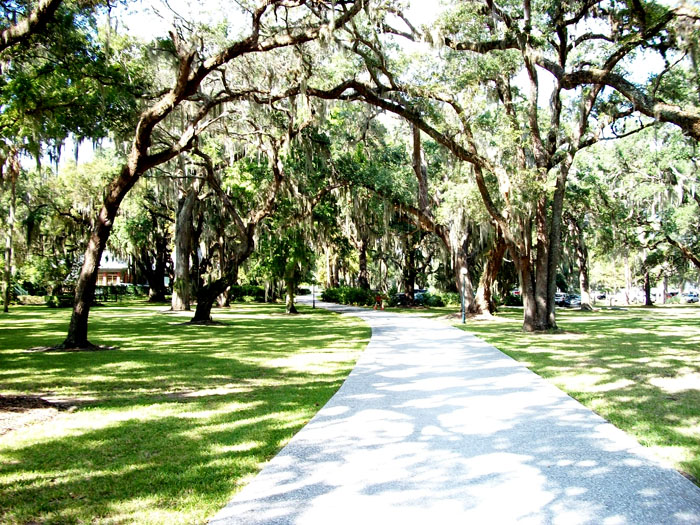 We passed this young cyprus tree. More on the cyprus trees later.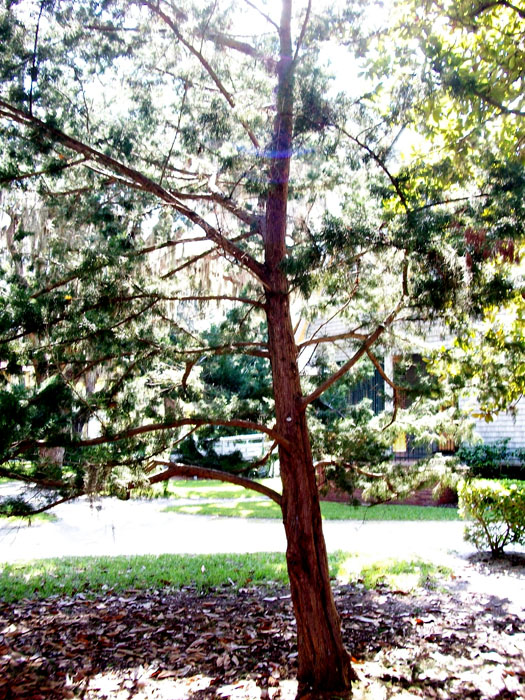 Here's another sego palm with it's heart fully developed.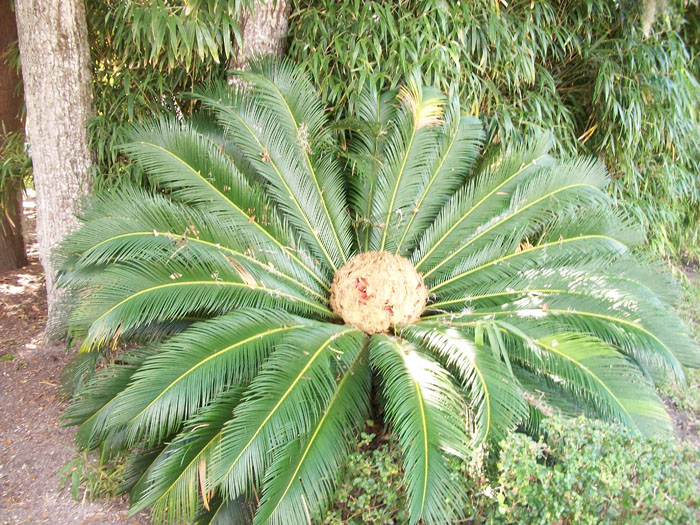 Here's a view of the island's club hotel. It was the main place to stay in the historic club era.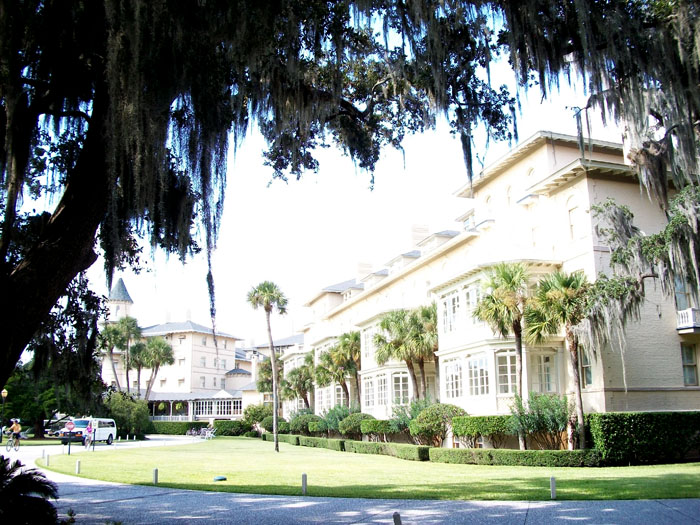 Behind the hotel, Linda walked toward this hedge. I thought it was an ordinary boxwood hedge until we got closer.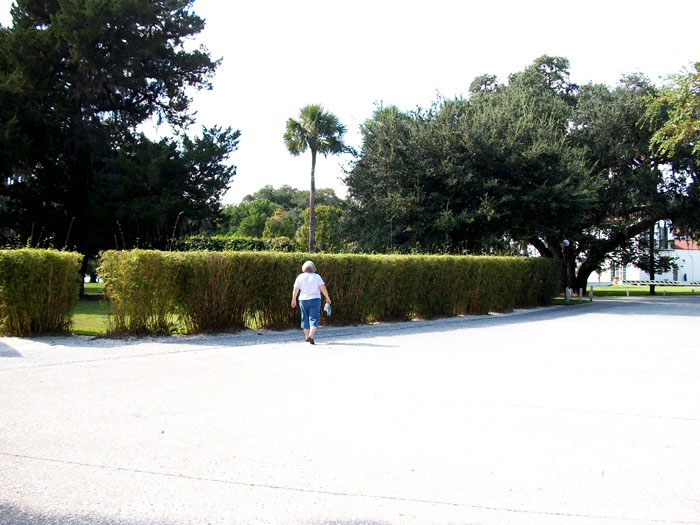 I discovered it wasn't a hedge at all. Instead it was cane cut to look like a hedge.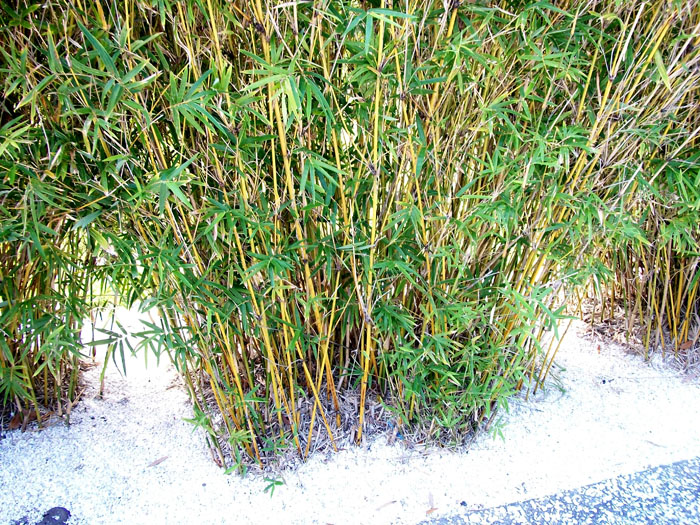 As neared the end of of our Jekyll Island journey we visited Faith Chapel.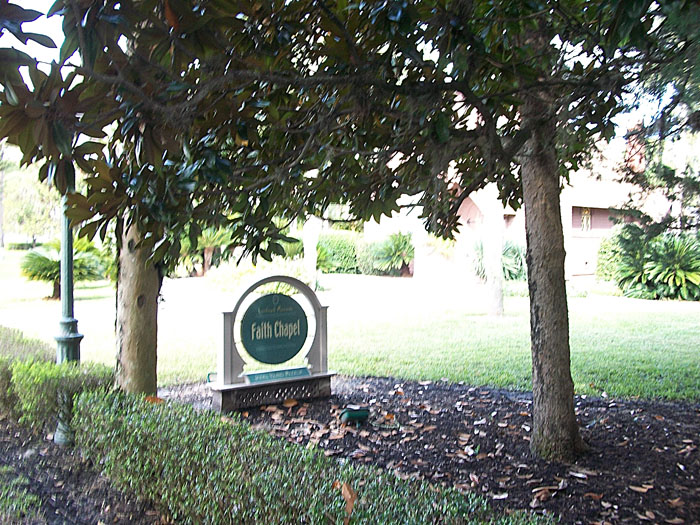 It's a neat little church where islanders held services 100 years ago. It's still in use today.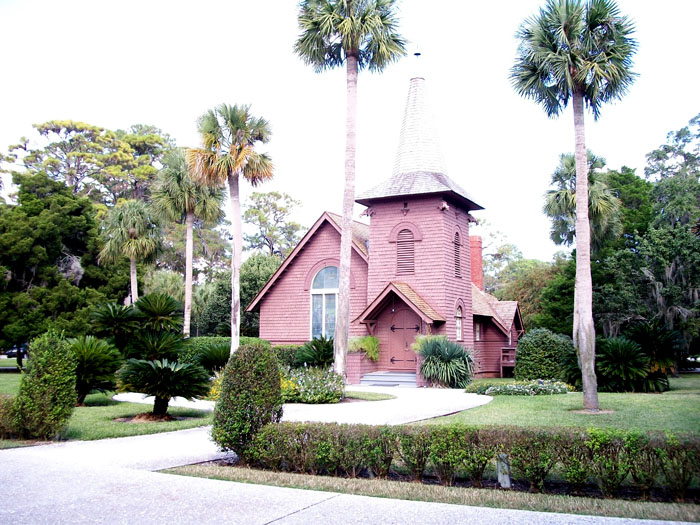 Across from the chapel was the Crane house.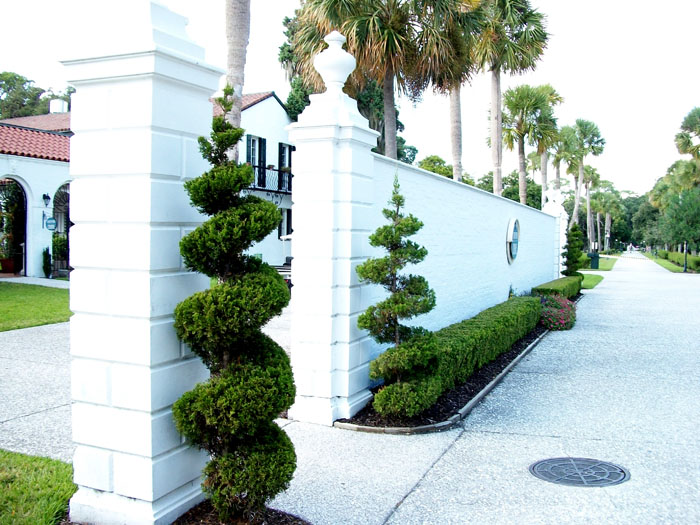 It's now used for private guests only. Here's the patio.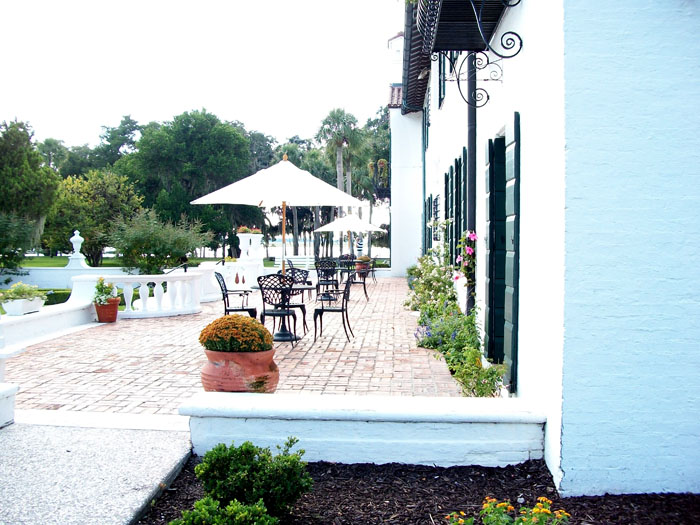 And this is the garden facing the patio.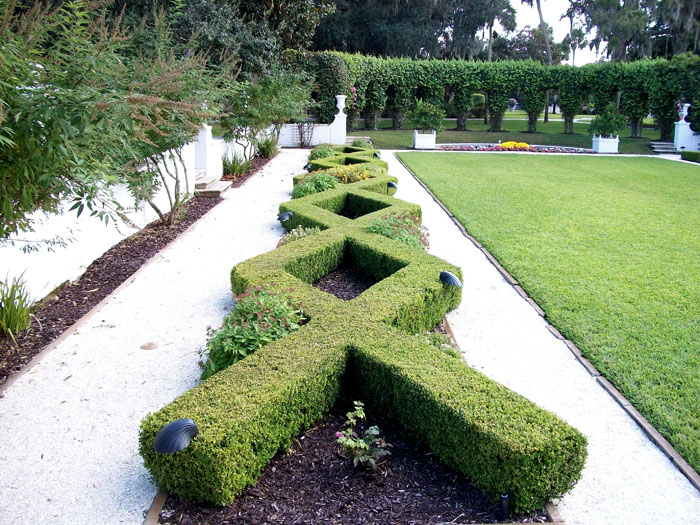 I thought it was cute this butterfly and bee were enjoying the flowers together.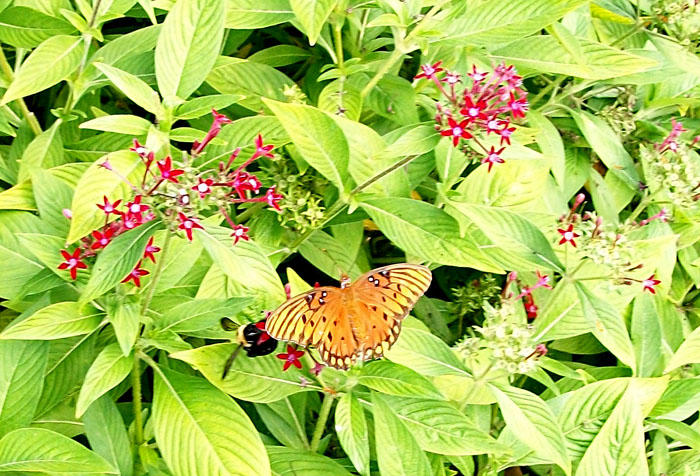 In the rear of the house is the courtyard surrounded by a beautiful iron gated wall. This home was built by the same Crane whose name you see on so many bathroom fixtures. His was one the first and largest manufacturers in the country.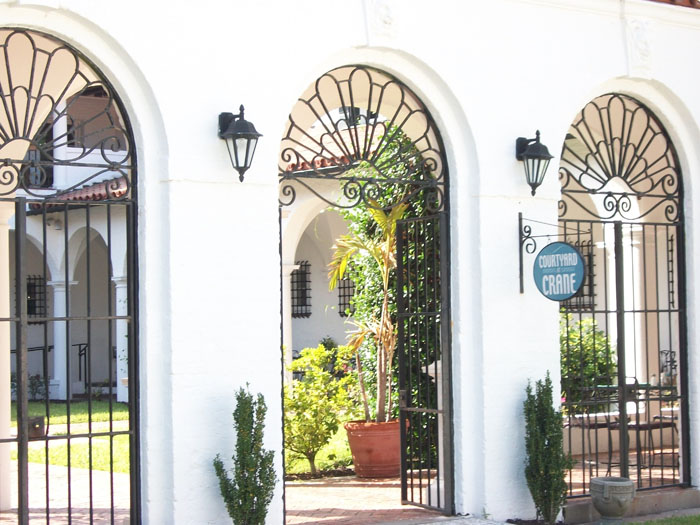 As we drove toward the island's exit I took time to photograph the last cyprus trees we saw. Look at the base of the trees.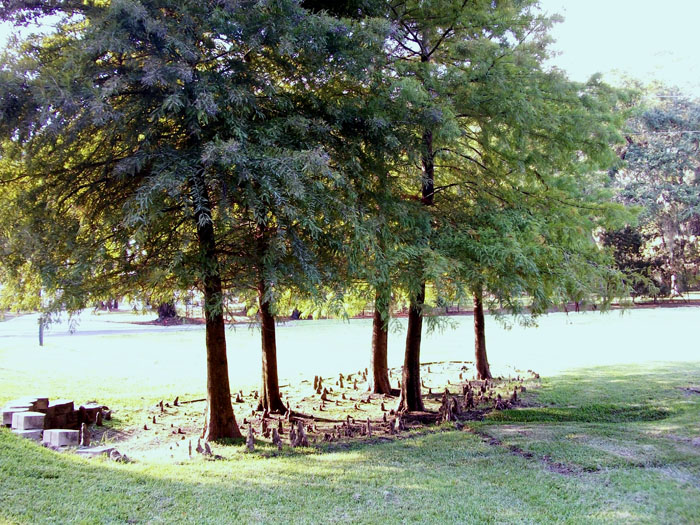 These are called cyprus "knees." When I was a kid my aunt would try to tell me about these that grew along the Gulf coast. I thought she was saying cyprus "sneeze." Haha. They're part of the root system. Often you'll see them in swamps sticking up above the water.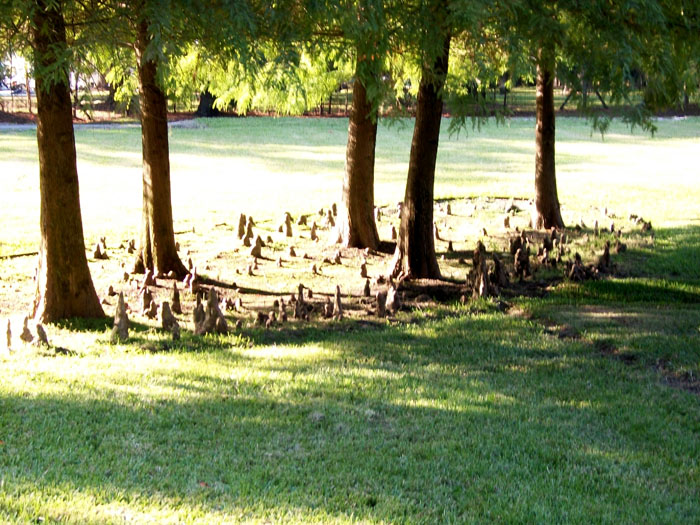 No, we didn't cross this bridge to St. Simons Island. But it does make a cool photo.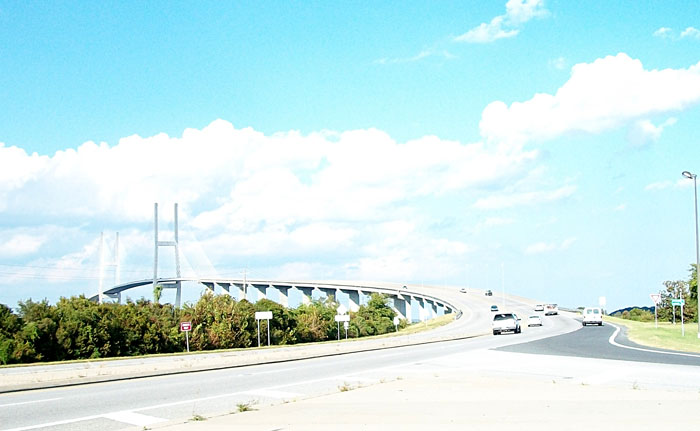 Instead, we headed out past the marshes to the mainland and up to Savannah.