Gulf Shores Trip - March 2010

We decided we needed another trip to da beach!
Here are some new found "friends" we met hovering near our balcony.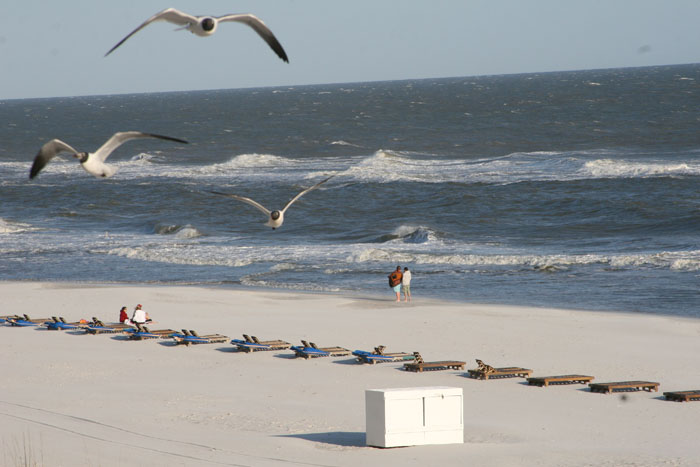 We've never seen this before. A couple was getting married on the beach. After the ceremony, we joined all the other onlookers in applauding the new couple.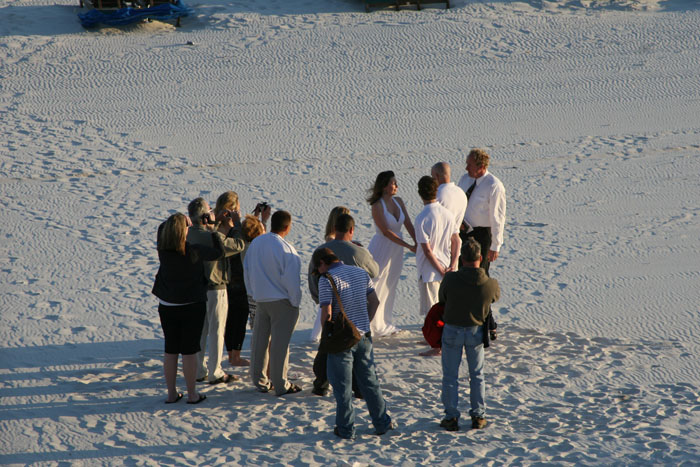 We saw a person hang-gliding over the water.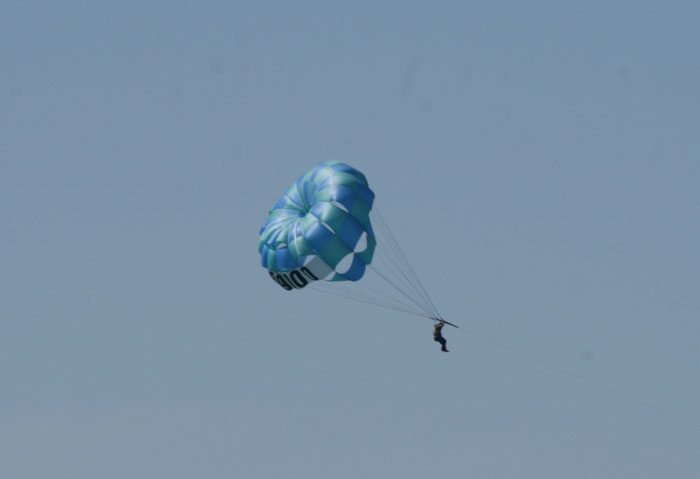 When it came time for him to quit he came in standing right on the back of the boat.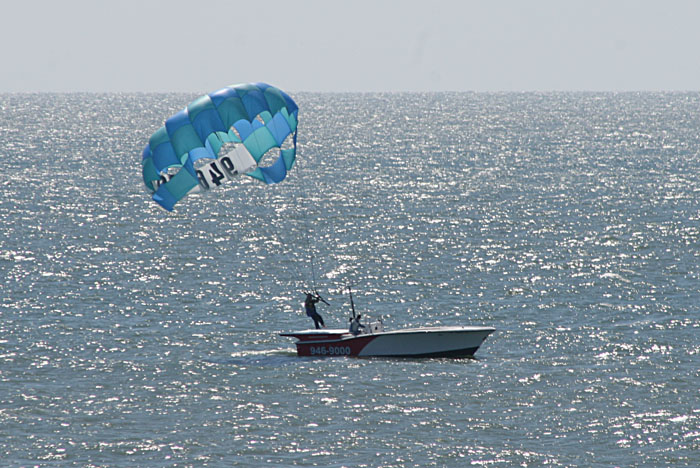 The waves on the Alabama/Florida gulf coast are rarely over a couple of feet high. Due to the high winds, waves one day were in the 5 to 8 foot range in some places according to the weather service.
Temperatures were only in the high 60s when we arrived but climbed to 71 by Sunday afternoon. That sure beat the 49 degrees we had in Birmingham the morning we left. We went to the B'ham Temple on our way through Alabama.
I took this pic near evening. People were out on the beach until well past dark.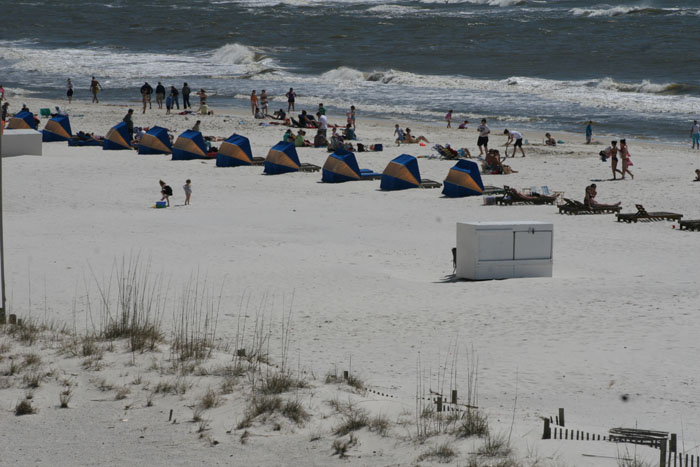 The next day the sun was bright. Linda got these photos of people playing ball on the beach.
These kids were throwing a football...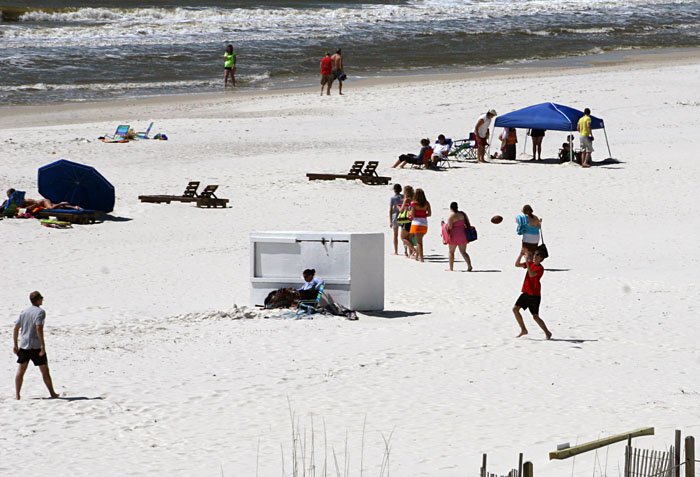 ... and these were playing volleyball. Notice the flag on the left is standing straight out. The wind was strong.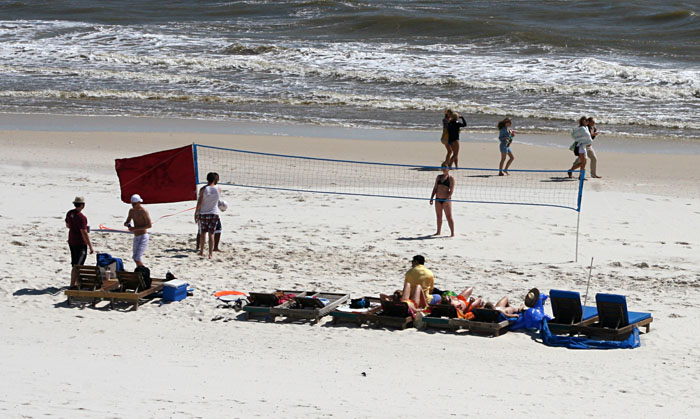 Linda also took this really interesting one of a guy with a parasail.
I'm not sure what you call this sport. He had a board of some kind. It was sort of a surf board.
He could fly the parasail in any direction. He would first let it pull him out far from shore...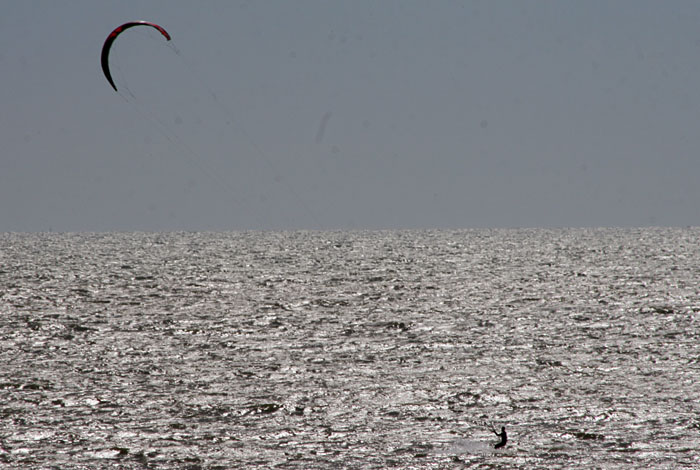 ... then he would turn it around and almost fly back, jumping wave tops on his return to the beach.
The Wind Creek Casino (Creek Indian Reservation) always sends their blimp to advertise.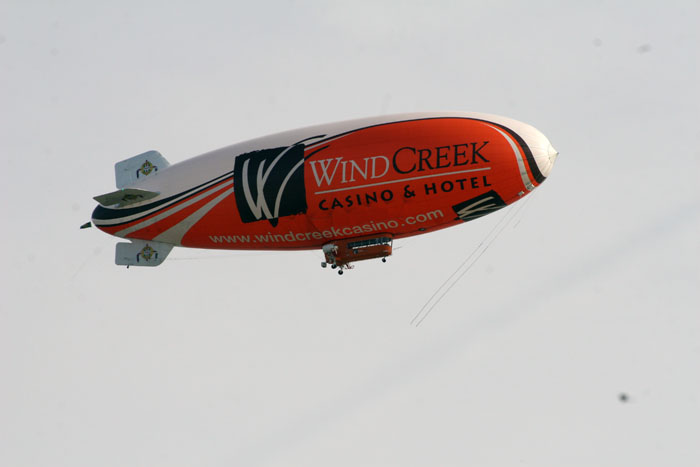 Linda had the telephoto lens on the camera, so I thought it would be cool to get a closeup of the cabin.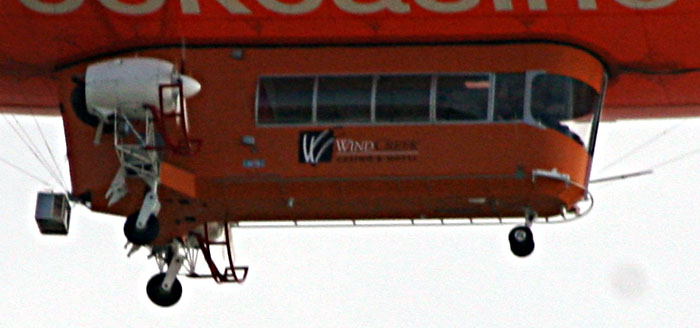 The morning we left, Linda stepped out on the motel balcony at dawn to snap a few pics of the sunrise. It was really neat the way these wave tops reflected the rising sun.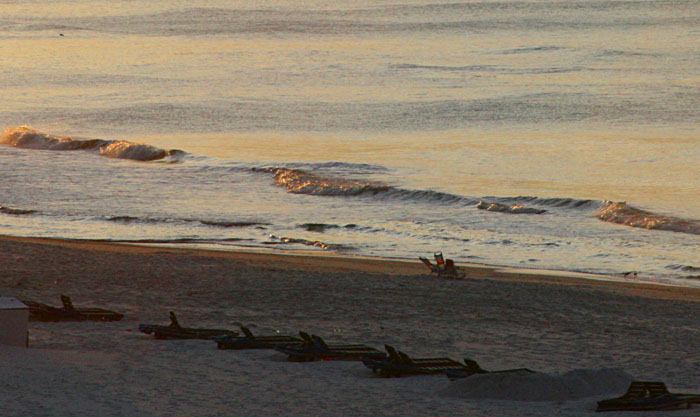 This sunset photo taken a previous evening shows how rose colored the sky gets as the sun goes down.
But check out Linda's sunrise photos that follow.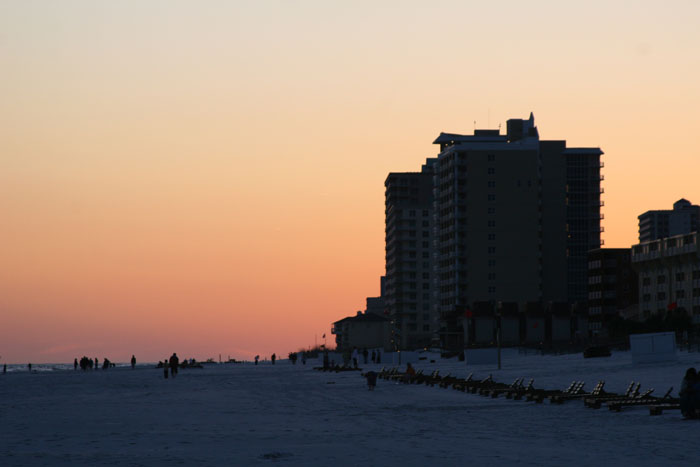 Instead of the pinks and purples of the evening sky, the morning sun revealed blue, yellow, and orange.
Such excitement!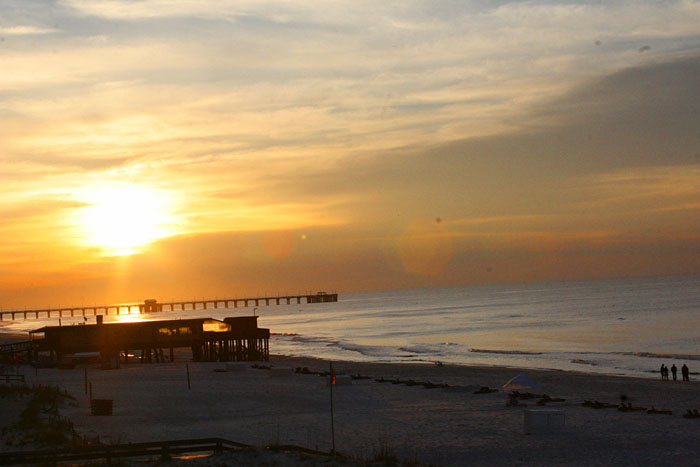 Cloud cover creeped in and eventually blocked the sun. It was mostly cloudy all morning as we prepared to leave. The weather turned a little cooler but the day was still bright. We really enjoyed the trip.
Though this is a sunrise, not a sunset photo like I usually end with, the colors are just as deep.
I hope we've been able to share some of the beauty and joy of the gulf shore beach.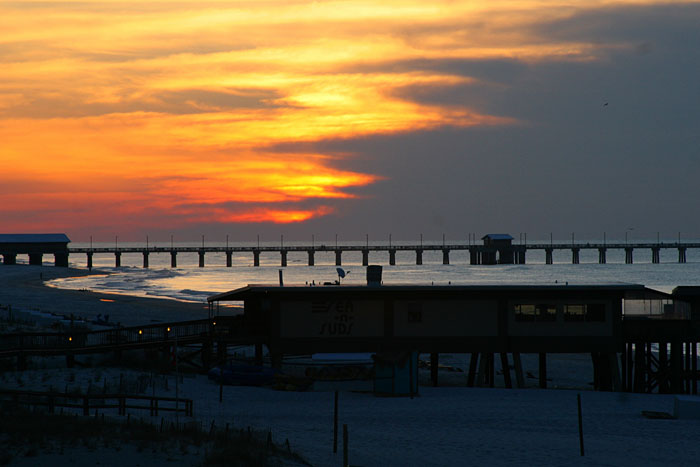 ~ END ~