First Snow - Feb. 12, 2010

Snow rarely falls this far south. It's really an even with the kids. A couple years ago, one of my grandsons who has lived here since he was born saw snow for the first time in his life. He was nearly 10 years old.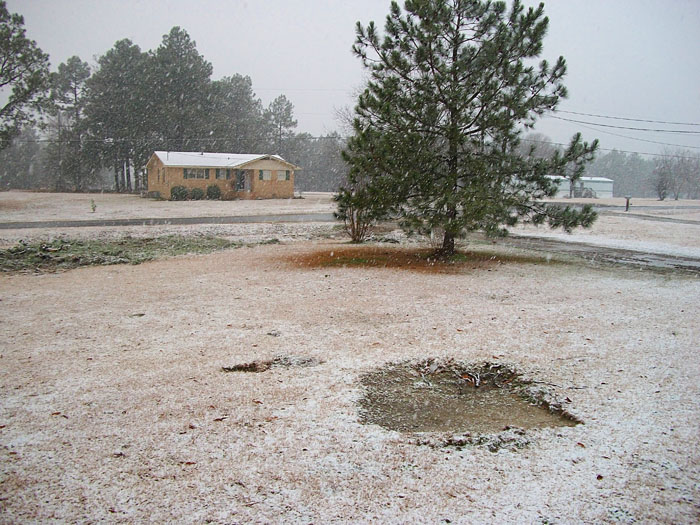 Here's a pic of the new shed as the snow first began to fall.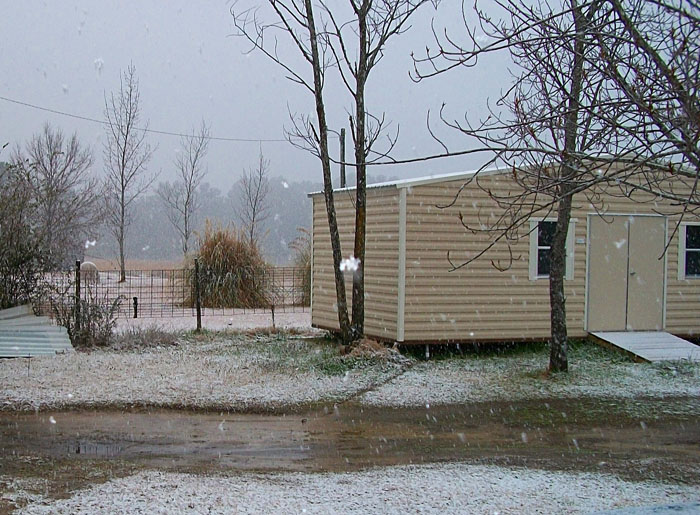 In cold weather we break out our favorite brand of chocolate -- Stephens. Too bad they don't sell it out here. The only place I know where it's easily available is in Utah. We bought a lot of it to bring home with us. Here are two flavors, Orange Creme and Belgian Dark Chocolate.
We also got Mint, Hazelnut, and regular flavors. They even make a white powder that's vanilla flavored for those who don't like chocolate (yes, there are actually people on earth who don't like chocolate).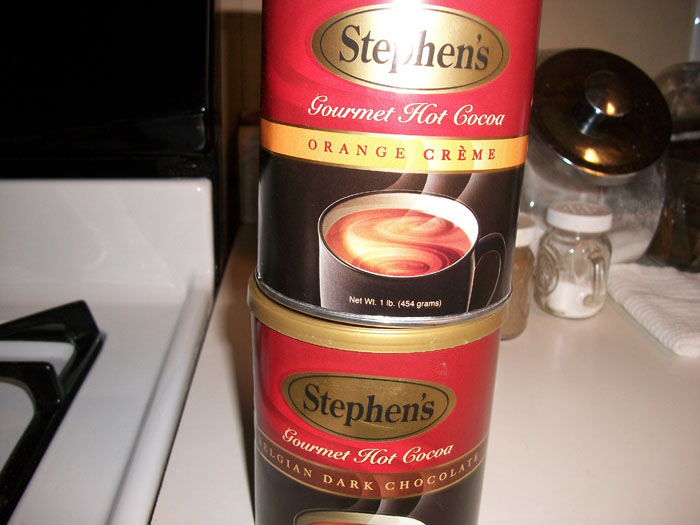 Snowball fight!!!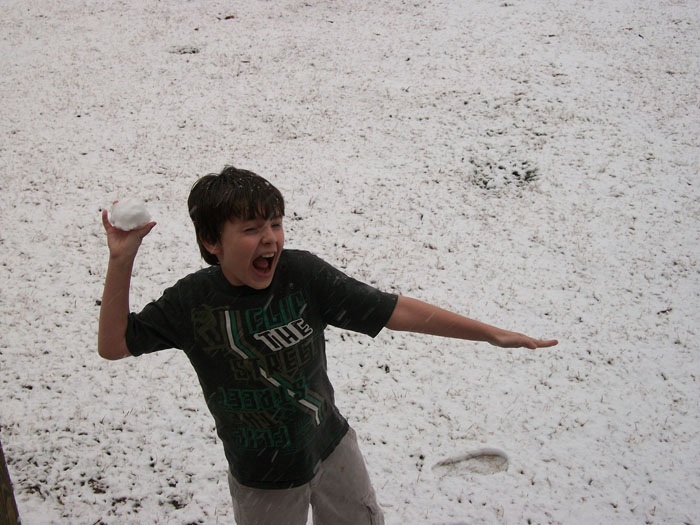 Naturally I had to duck and run.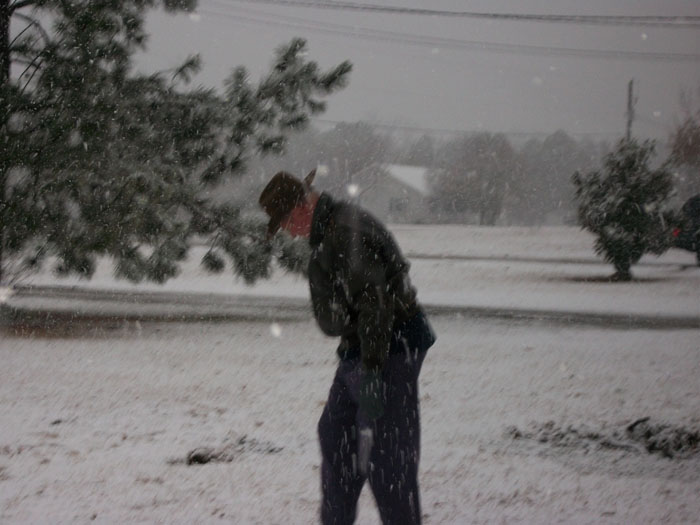 Then I hid on the steps for shelter. I told my grandson, "Don't throw snowballs at the house." Good excuse, eh?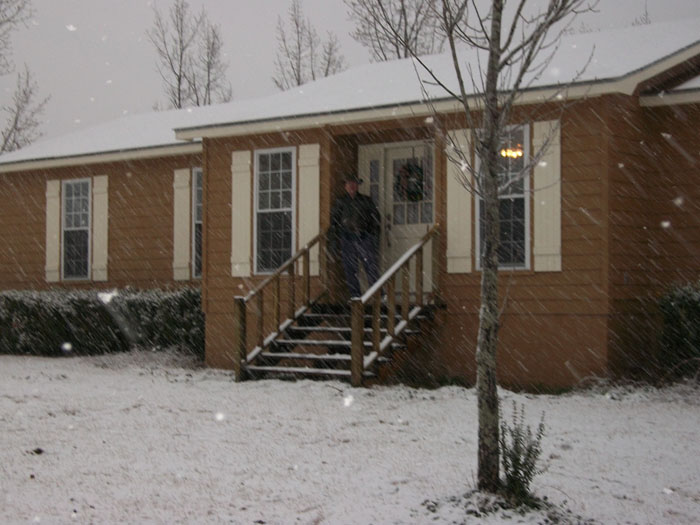 Yep, it's cold out here.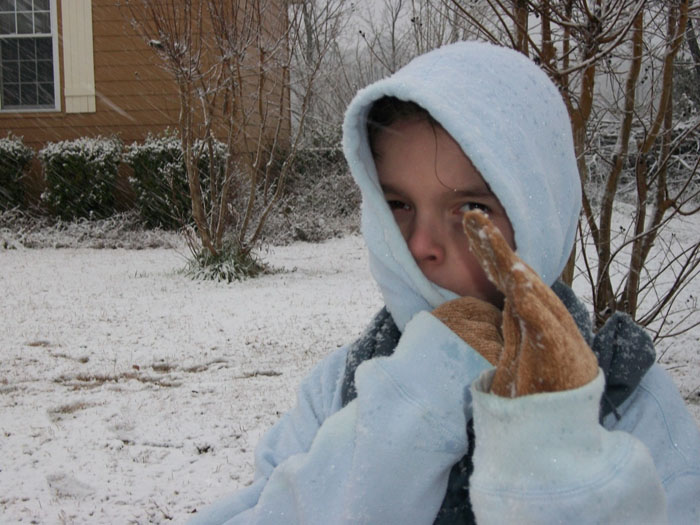 INCOMING!!!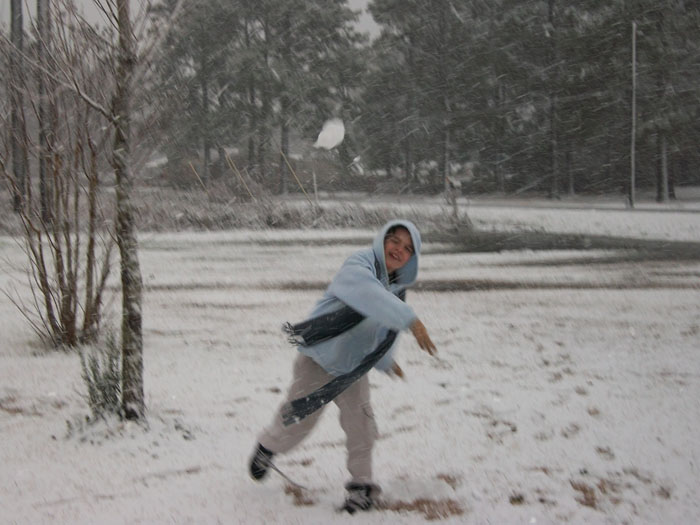 Then there's the proverbial snowman. We have a song about a snowman the little kids sing:
Once there was a snowman, snowman, snowman,
Once there was a snowman, tall, tall, tall
In the sun he melted, melted, melted,
In the sun he melted, small, small, small.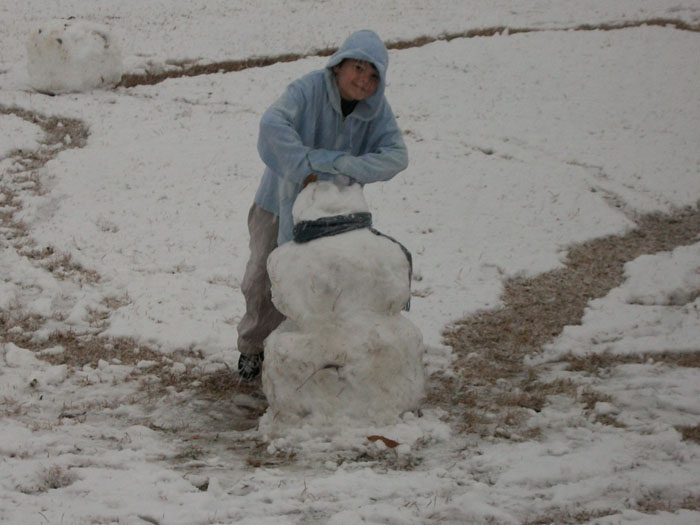 And of course we had to set out all the cookie sheets and baking pans to collect snow for the snow ice cream. "Hey, honey, are we out of sweetened condensed milk?"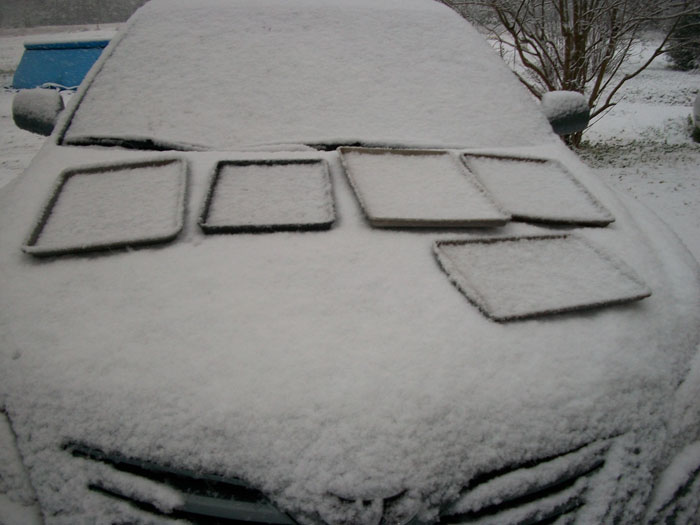 Here's another photo of the new shed take less than an hour later.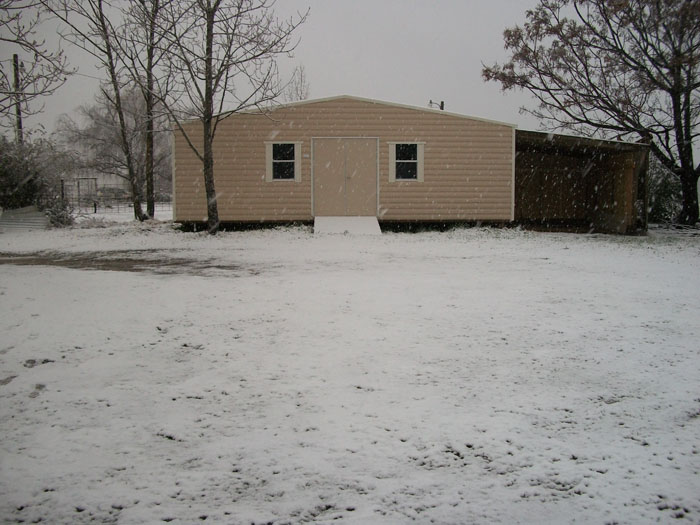 A photo of the wet weather pond in the front yard.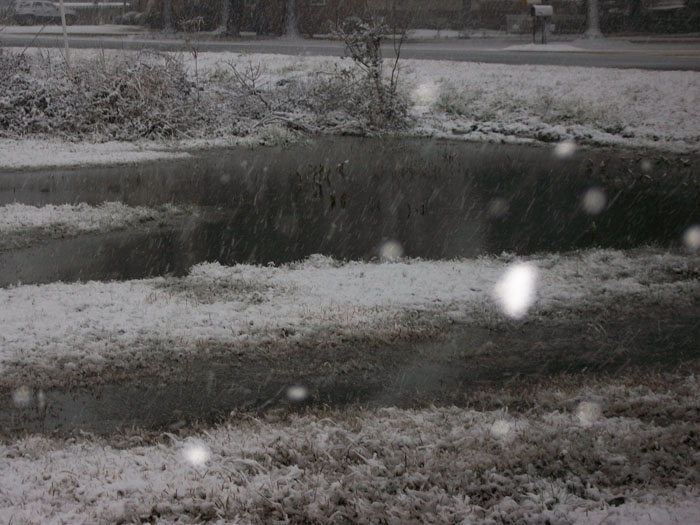 The front steps were covered with snow.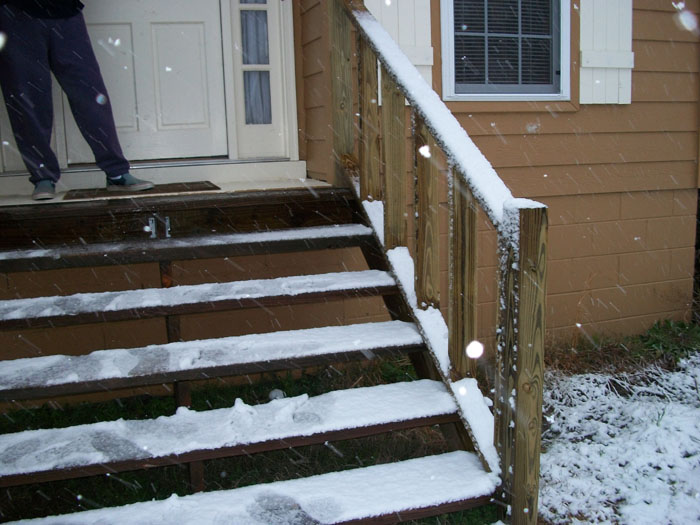 A closeup of a tree branch.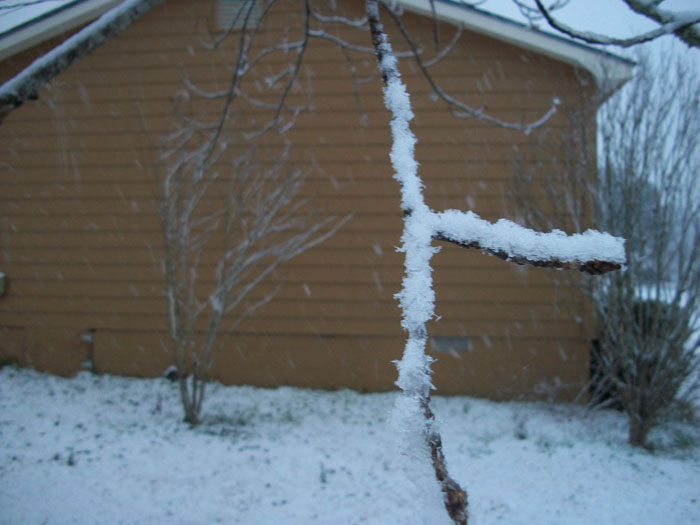 Bird feeder.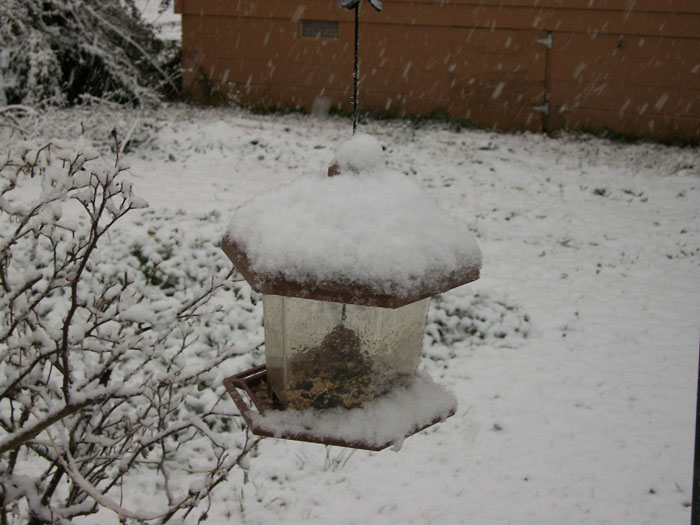 More snow.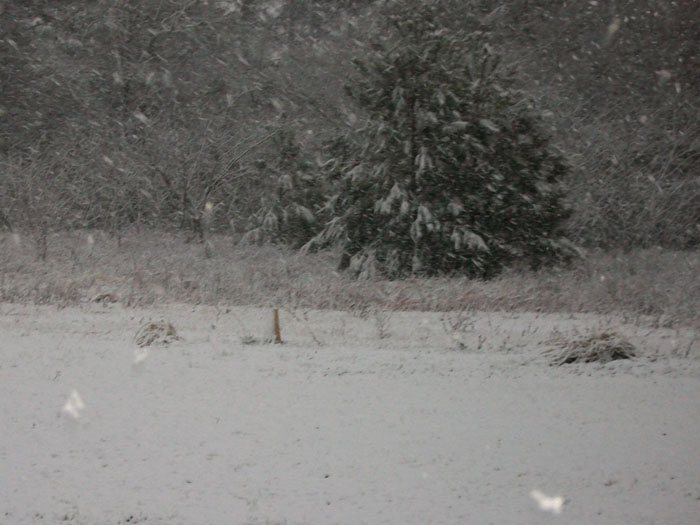 Fallen shrubs.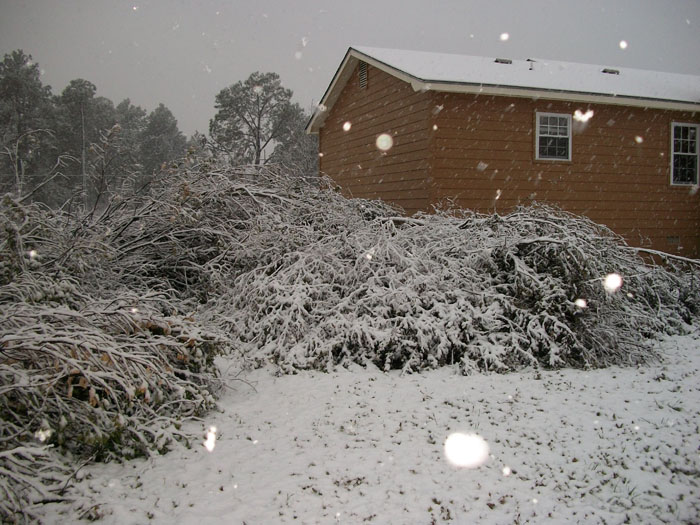 A very cold looking bird's nest.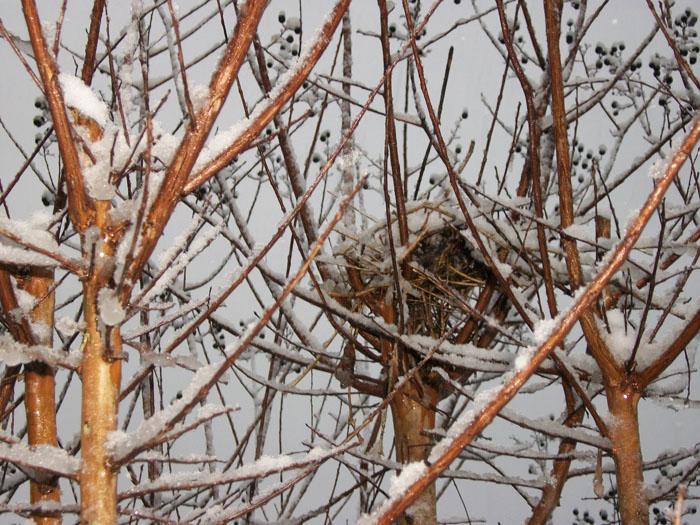 ~ END ~