Back Steps May 11, 2009

I'm not telling everyone about this page. This is just to let you know how I spent my day.
The tiny little awning over the back steps was a joke. The thing was so small as to be pretty useless. The back door gets soaked with rain everytime a few drops fall. It's only 1 foot by 4 feet.
In this photo, Israel is has begun removing the facia. You can see the exposed 2" X 4" box underneath.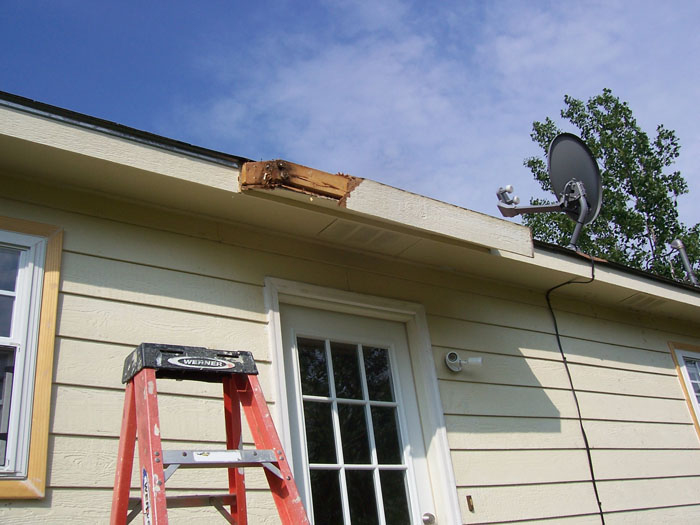 After Israel loosened it from the house, I put a short 2" X 4" in the crack and pryed upward. It fell off pretty easily.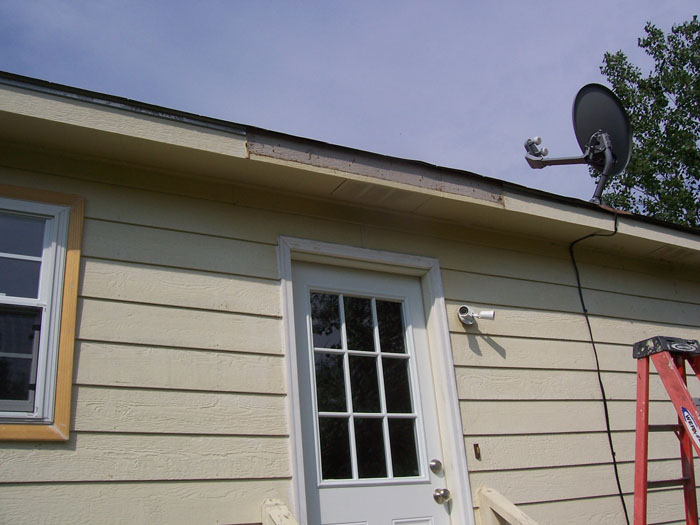 Here, he's beginning to build me a new box much larger.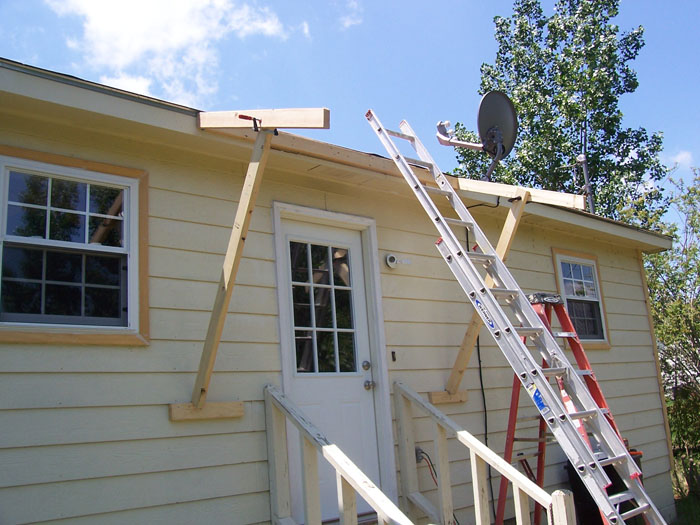 This one's roughly 4 feet by 8 feet, plenty large enough to shield the back door from the rain.
You can see his temporary bracing is strong enough to build the decking on top.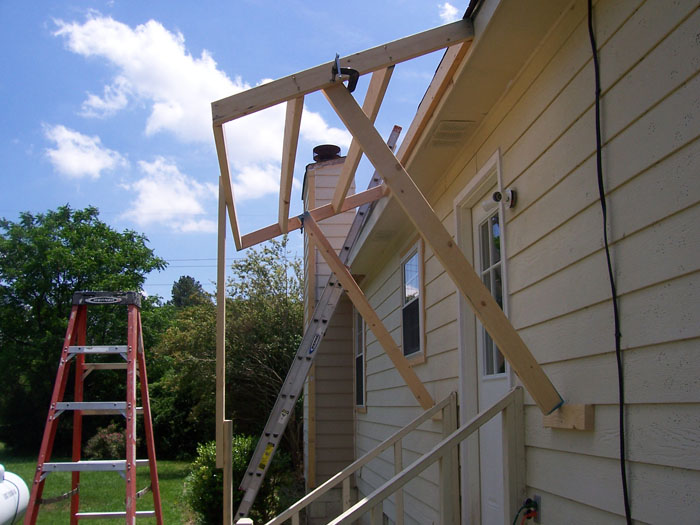 Here Linda inspects the job after the decking is in place. The braces are still temporary at this point so Israel could make sure the thing is square a level before he nails it permenantly to the wall.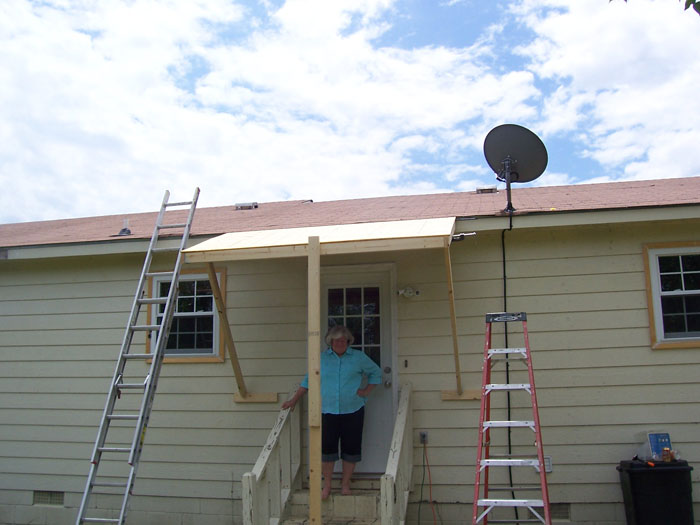 Once the permenant braces were in place, he began by putting aluminum flashing under the old roof to cover the crack between the roof decking and the awning decking.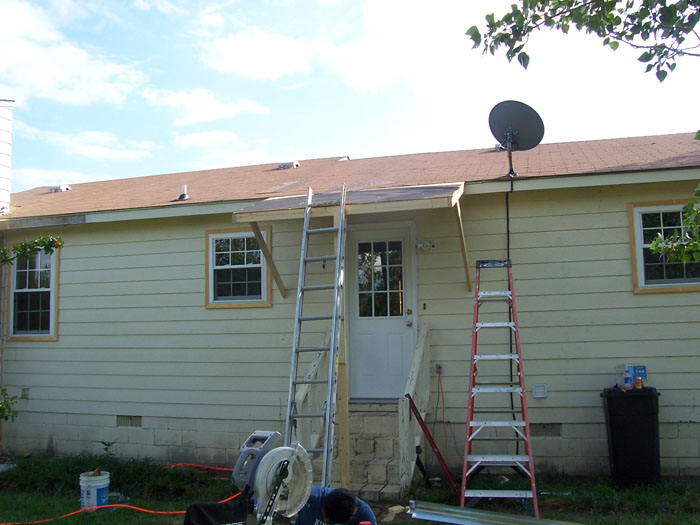 After the black paper and steel edging were in place he began doubling the first layer by laying a row upside down.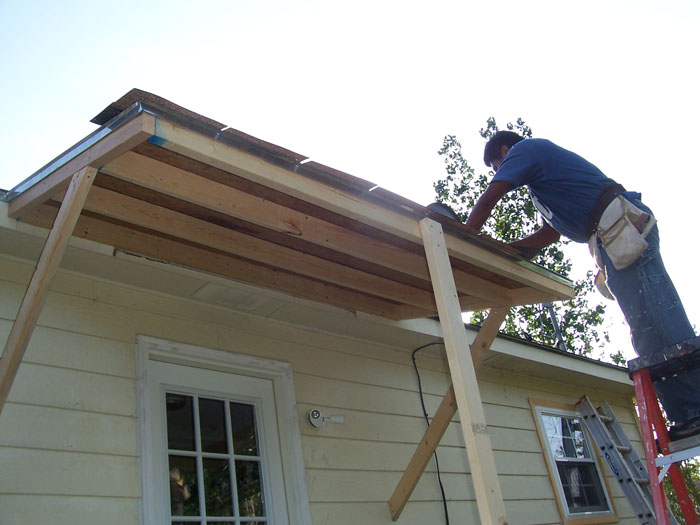 The second row came on top of the first row then he laid out parts of all the remaining rows to see if we had enough shingles for the job.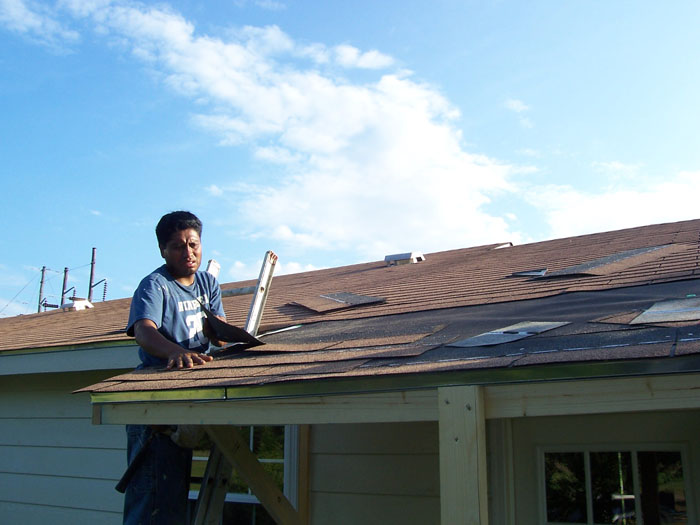 Here's the completed job. It's look great once it's painted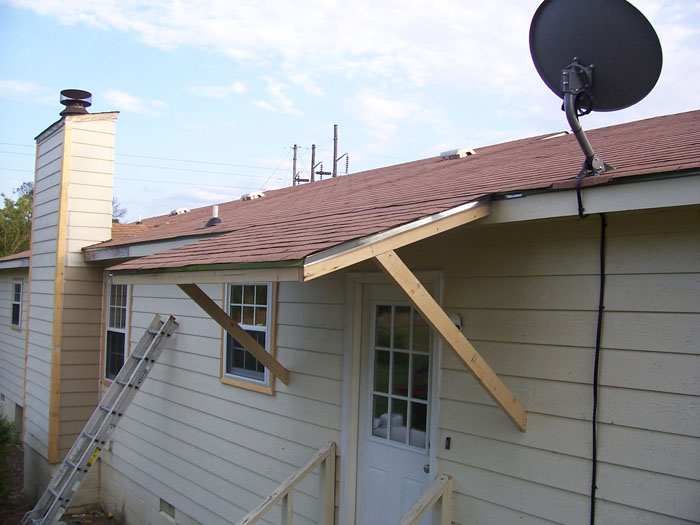 Very professional, don't you think? I'm glad he's a professional. I'd hate to think what it would look like if I had done the job.
~ END ~