2008-05-17 Tour of Welfare Square in Salt Lake City

This is the story of our trip to Deseret industries and Welfare Square. For those who aren't familiar with the word "Deseret", it isn't "desert or dessert" it's DEZ-ER-RET. It means "honey bee." That's why the honey bee or beehive is the symbol most often seen on temple square. The honey bee is a symbol of industry and self sufficiency.

Deseret Industries, or "D.I." most often refers to the thrift store. But more properly, it refers to the (local) charitable arm of our church. It's affiliated with what we call Humanitarian Aid or Humanitarian Services. We visited their main operations in Salt Lake. Here's what most people think of when we mention "D.I."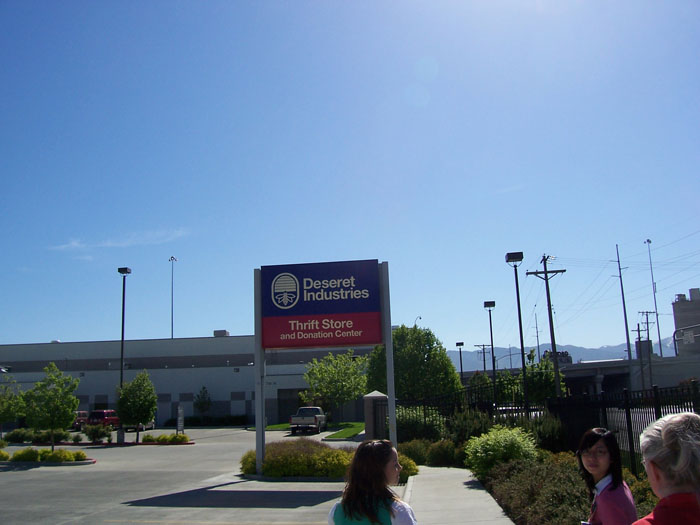 Or maybe they think of this.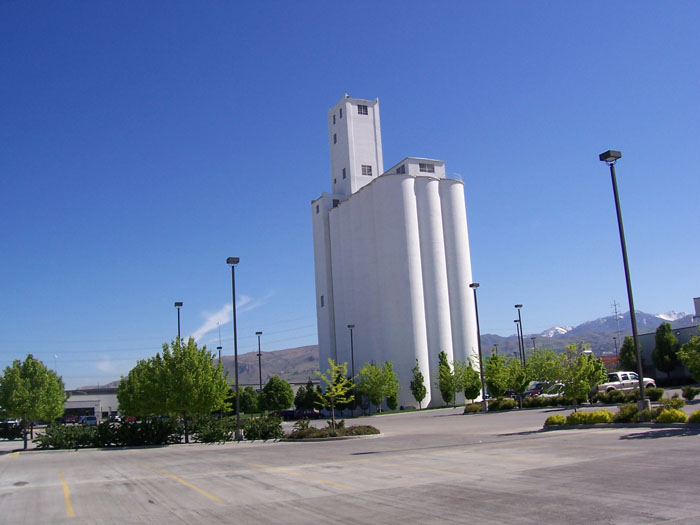 Our first good look at D.I. was through the eyes of these two young sister missionaries. One is from Australia. The other from Hong Kong.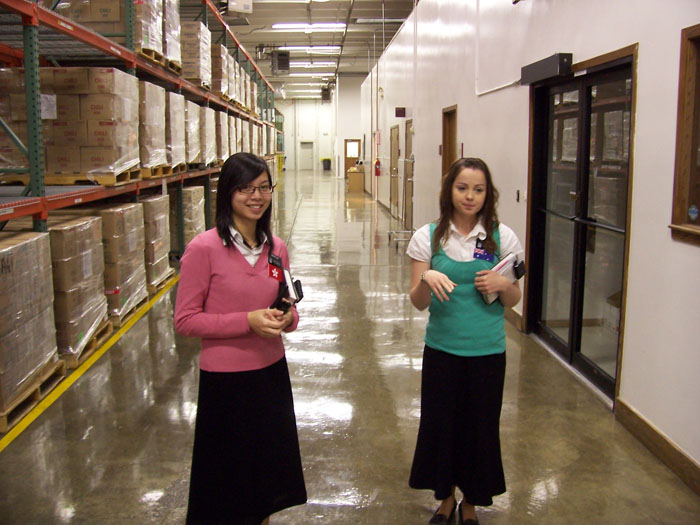 They showed us the warehouse with it's stacks and stacks of food ready to be shipped in emergencies.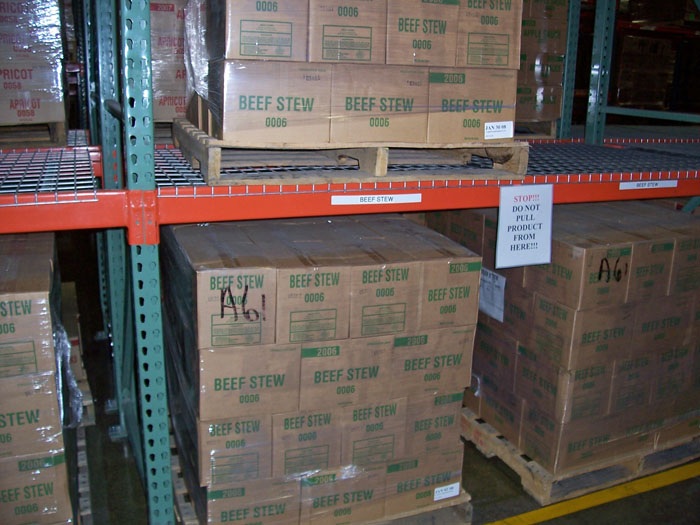 And they showed us the Quality Assurance Lab where food produced here by volunteers is tested against government standards to make sure it's the best it can be. An example is when I once worked as a volunteer in Atlanta making apple juice. The QA lab had to make sure there was enough concentrate in the water to qualify for the government standard for apple juice.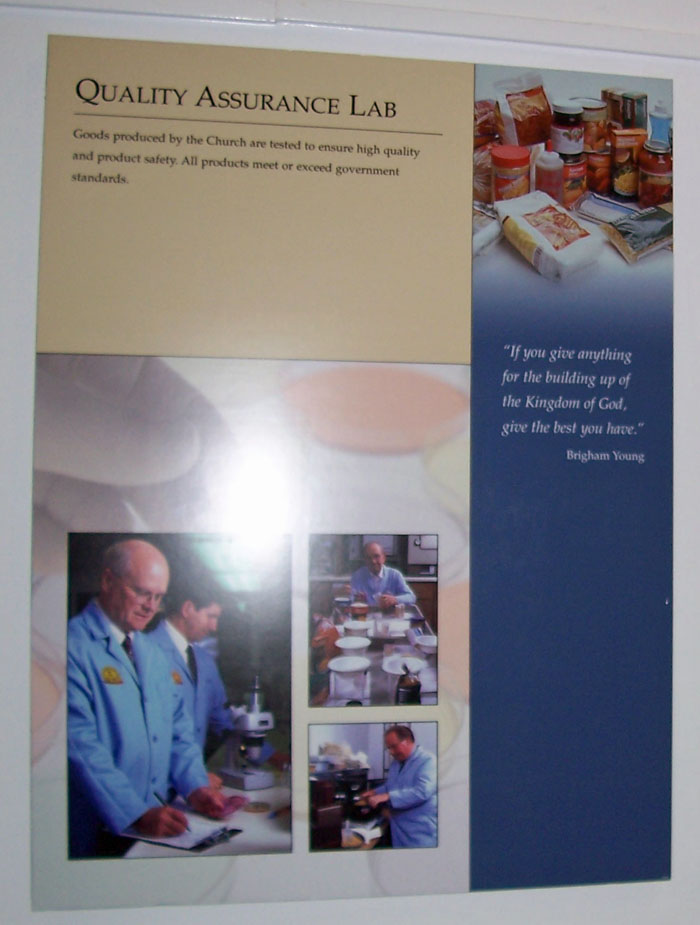 Here's a pic of the lab. Yeah, I know it's dark but there were no lights on in the lab, just the light coming through the window.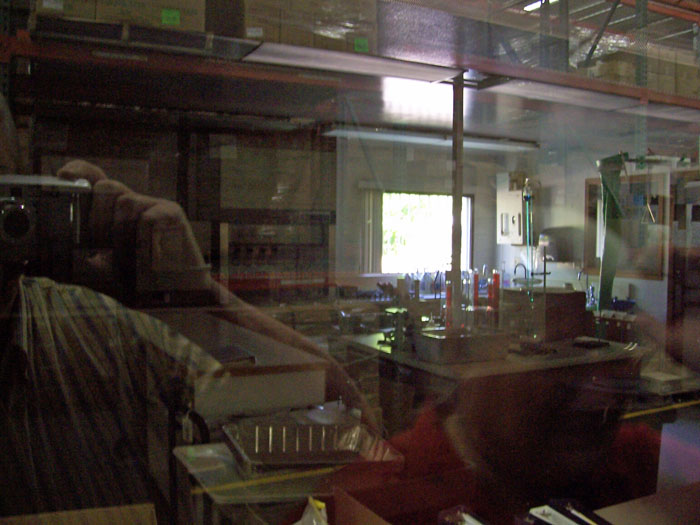 There was a small display of enough food and cleaning supplies to last a week. It was designed to be sent to Peru.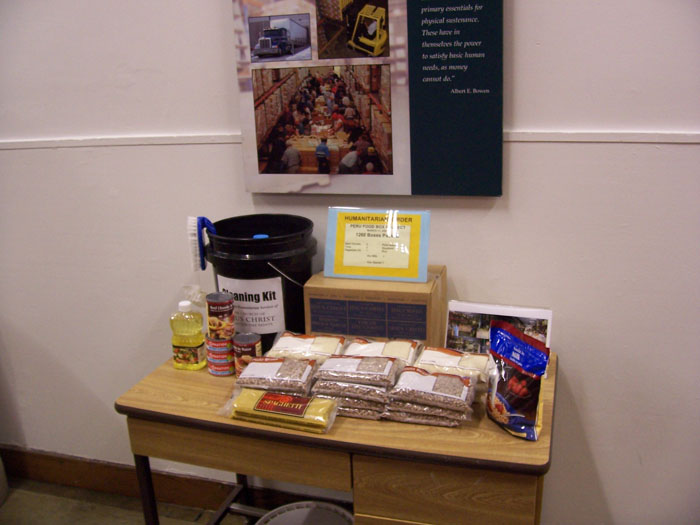 The sign told how food stored in warehouses like this all over the world are used in emergencies. We had one back home in Atlanta that, I'm sure, shipped to the victims of Katrina. We're ready in a moments notice with supplies, trucks, and volunteers.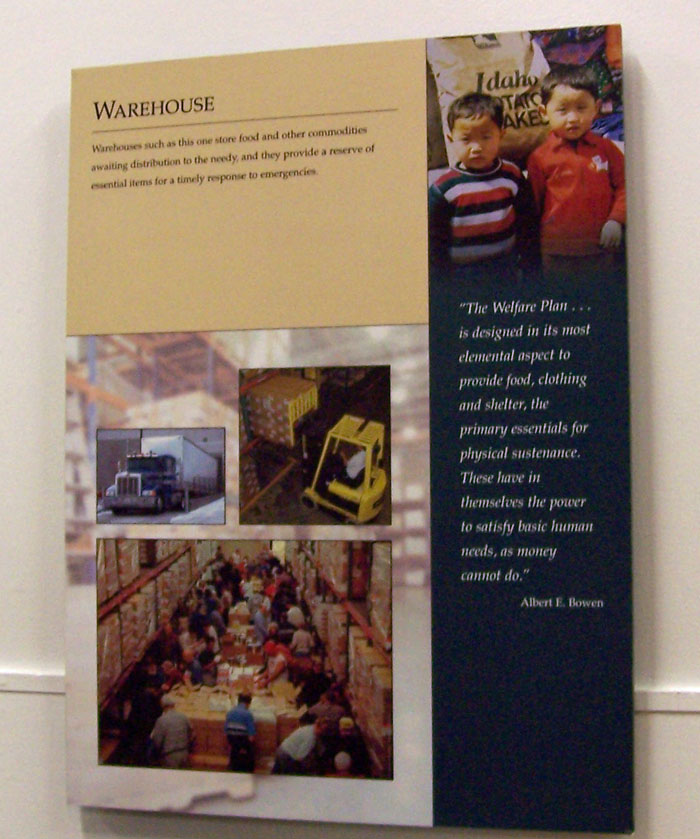 Here's a closeup of some of the food.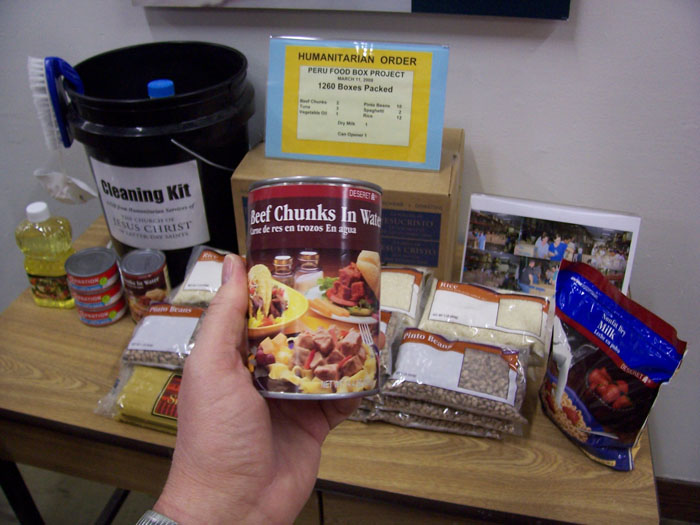 This is where they stored the wheat for the bakery.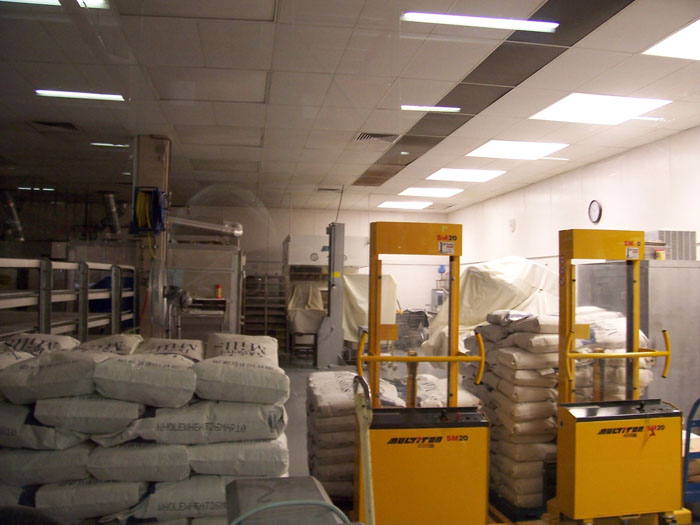 Much of the bread of course is consumed locally by the needy.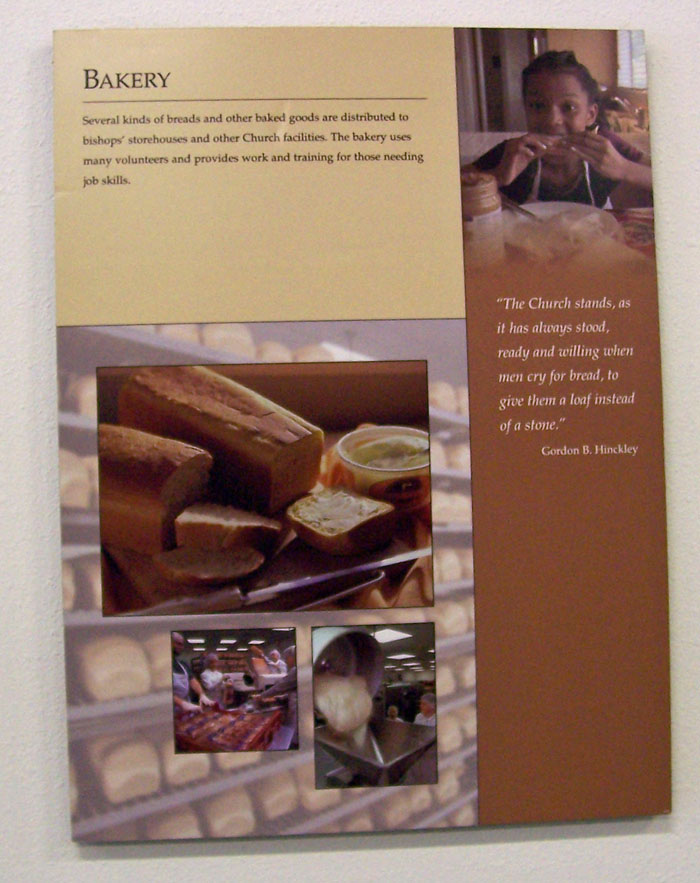 Here's the bakery where 2000 to 3000 loaves of bread are made per day by just 18 volunteers and 4 employees. These machines slice and package the bread.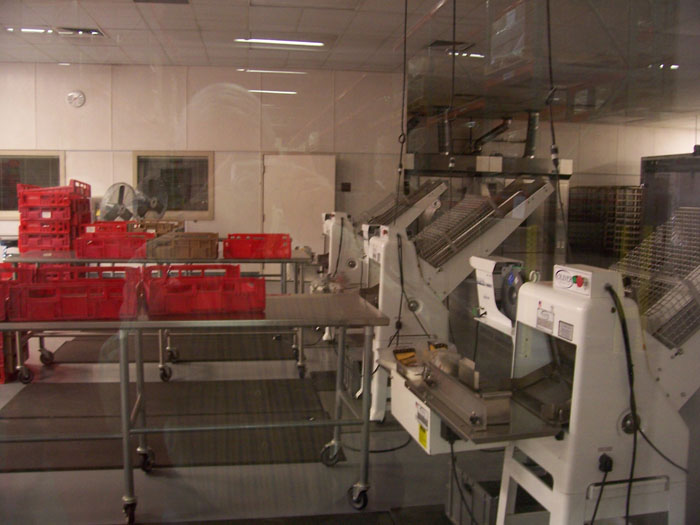 We left the bakery to see employment services. The sign says emloyment services volunteers help people the world over become self-reliant so they, in turn, can serve others.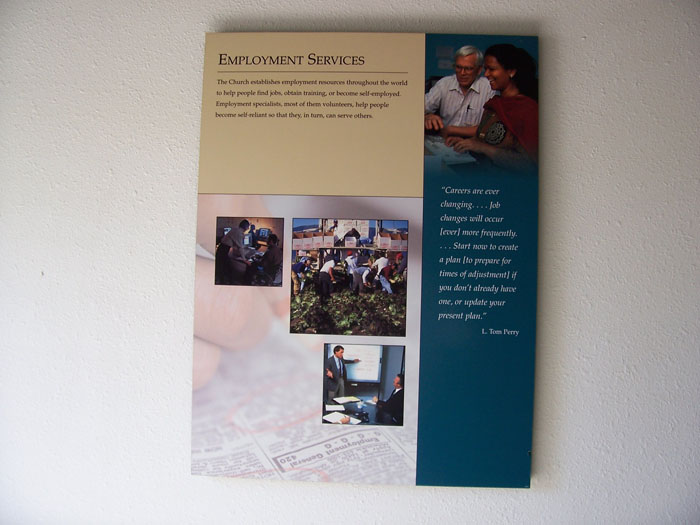 Here we are leaving the bakery.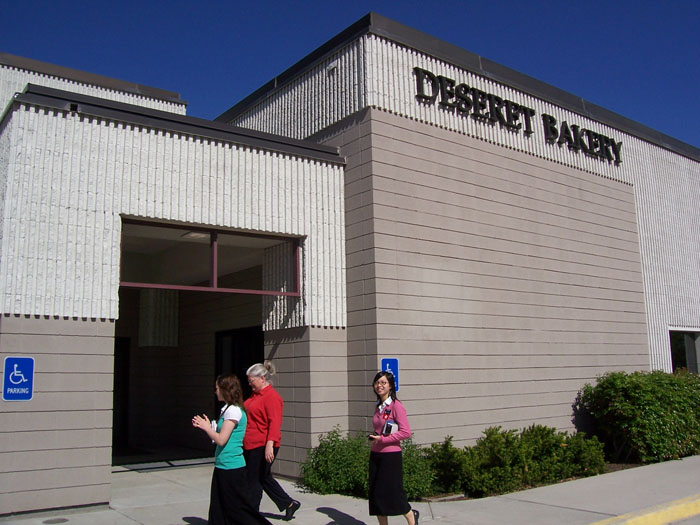 Employment Services helped people find 225,000 jobs in 2007.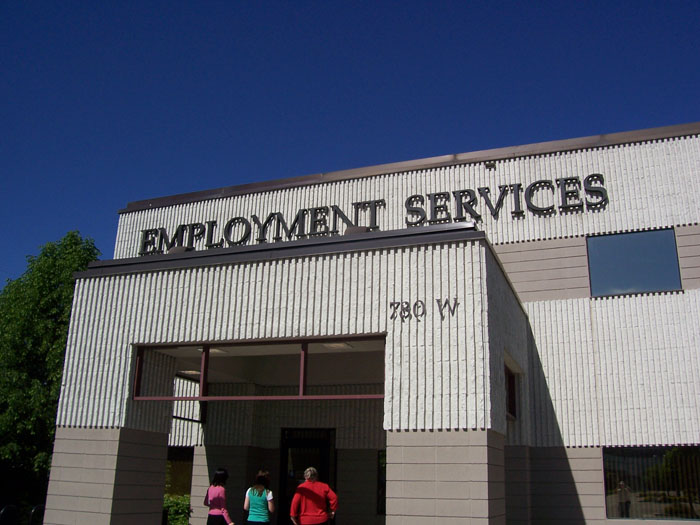 We left the Employment Services Building to go to the cannery.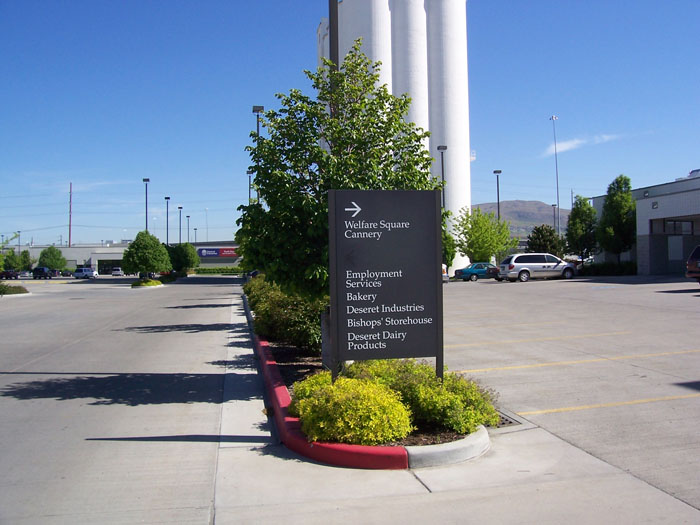 This is the cannery building.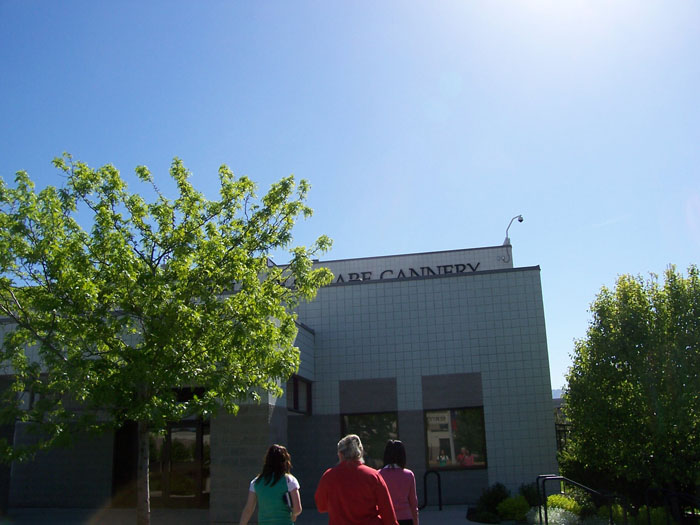 Here's an example of some of the types of food that are canned.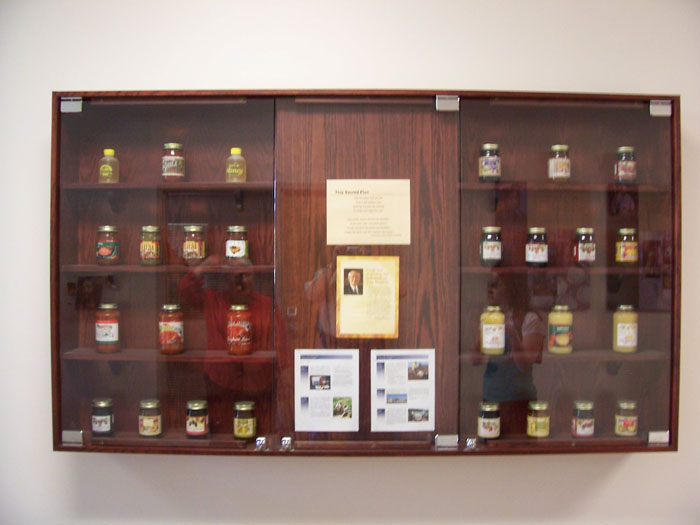 These are some of the canning machines.



Vegetables and meat foods are grown on church farms then shipped here for canning by volunteers. These products assist the poor and needy. The sign says people receiving assistance may be assigned to work at the cannery to help others. LDS believe in work.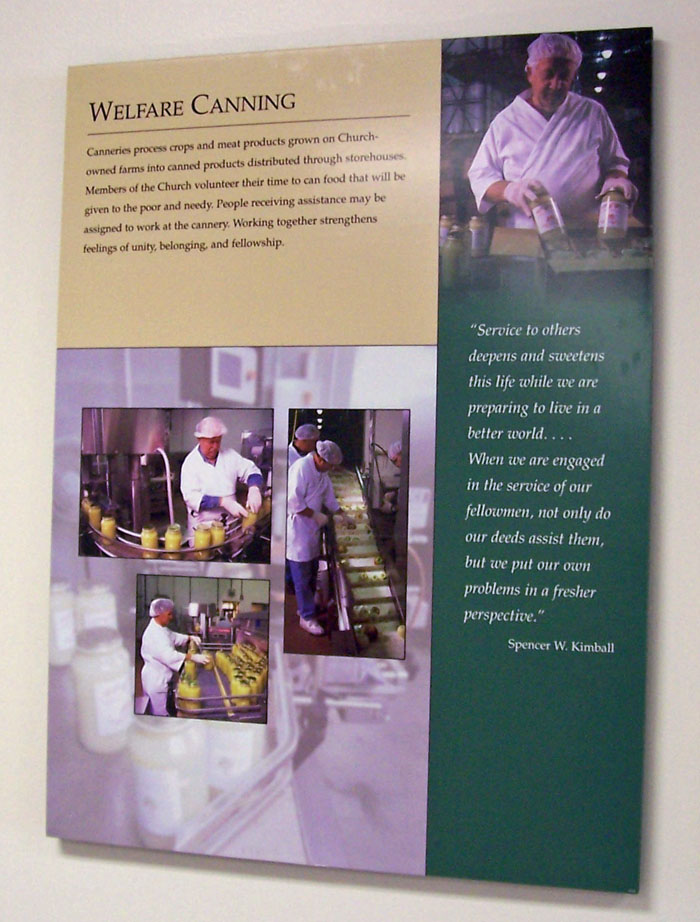 Here's another look at some of the canning equipment.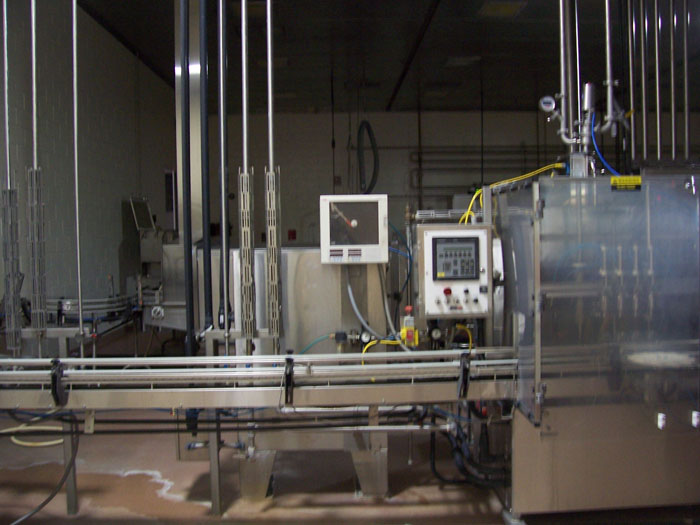 Workers wear these garments while here.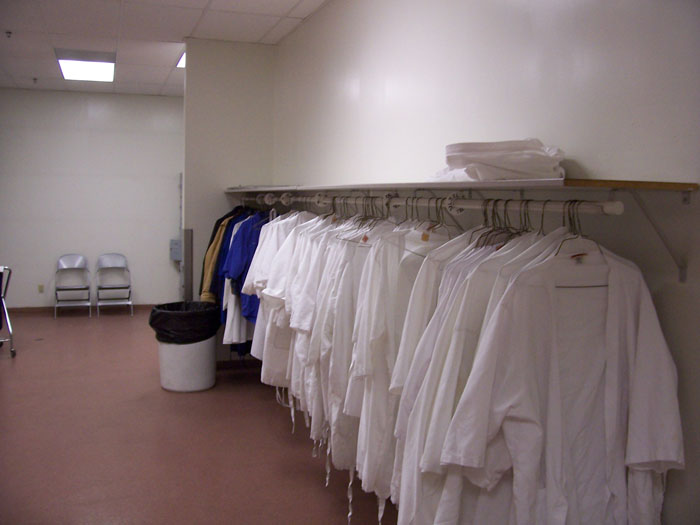 As we walked from the cannery we passed under the grain silos. These grain towers were built in 1940 in only 8 days. They're made of solid reinforced concrete. Workers had to work 24 hours a day to build them. The concrete couldn't wait for them to take time off during construction.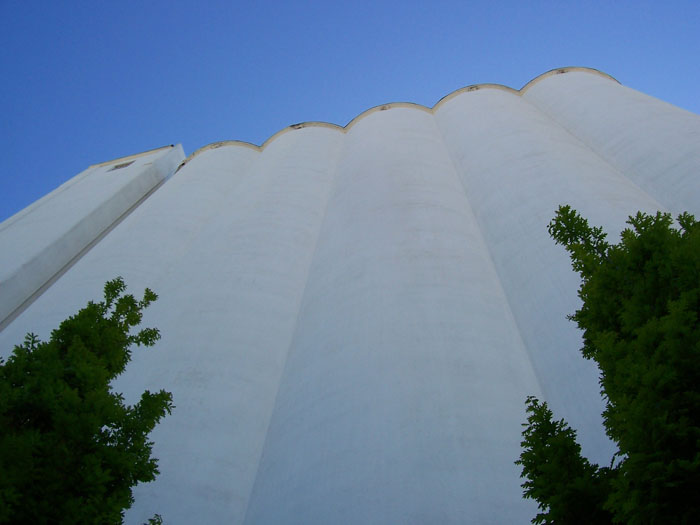 The grain is rotated every 5 years then sold locally to whoever wants it. The towers store 16,000,000 lbs (or 8000 tons) of wheat.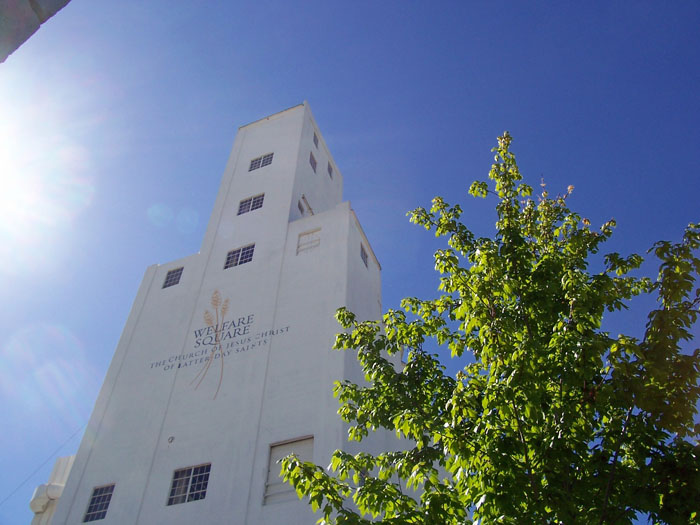 Behind the Thrift Store are these rooms. Here's an example of some of the things that are donated.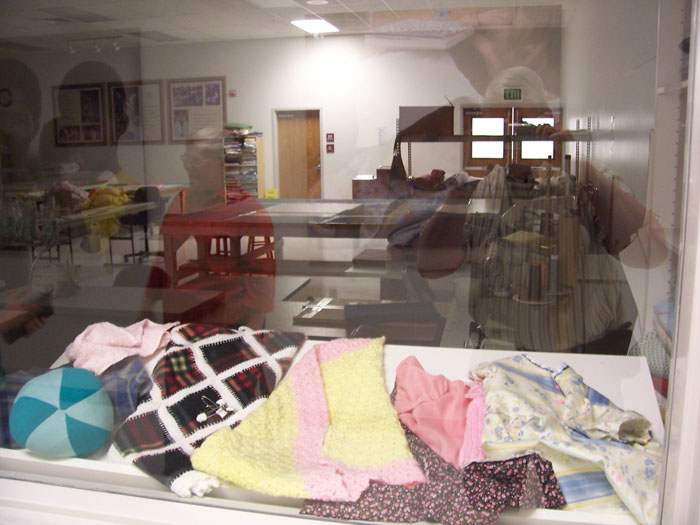 Some items used for Humanitarian Aid are purchased. Here are school kits being made and shipped overseas.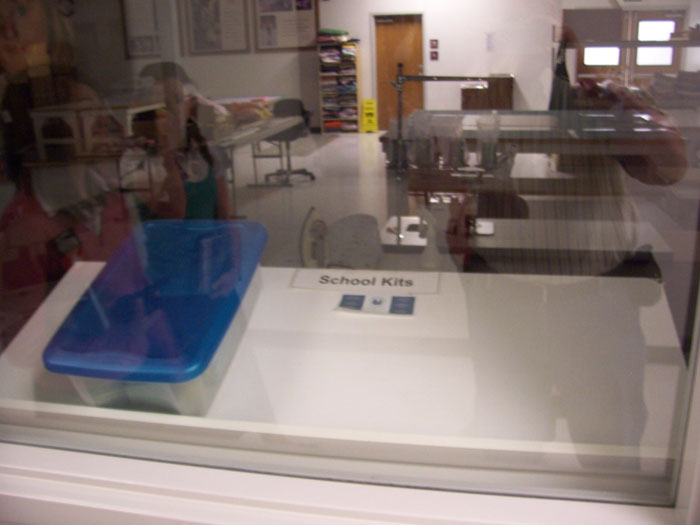 The Sisters explained to us that although clothes sorted here, they only keep 15% for local sale. 85% bound
into bundles by the Humanitarian Aid center (located elsewhere) and shipped worldwide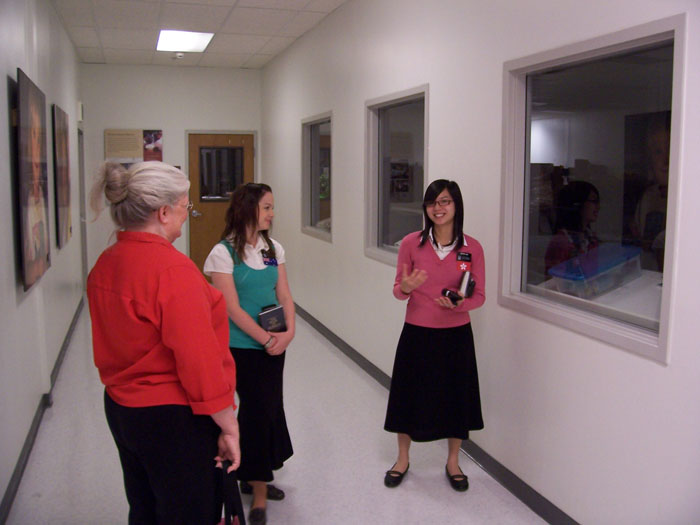 Here's an example of hygiene kits shipped around the world.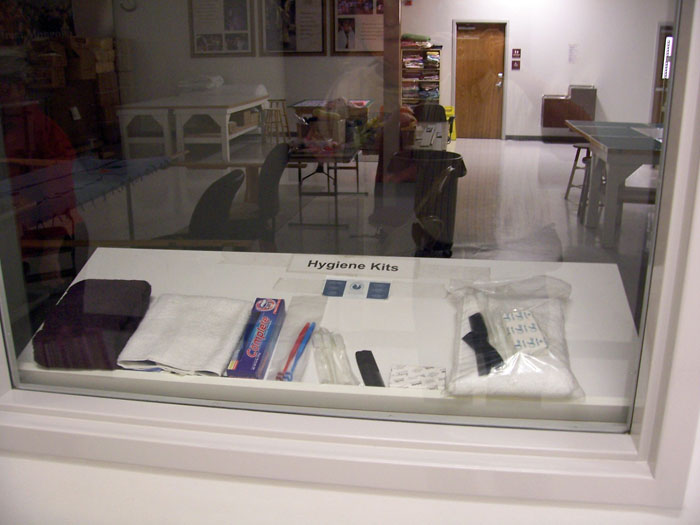 Some examples of where aid is needed are the places where there have been victims of recent earthquakes, mud slides, and the tsunami.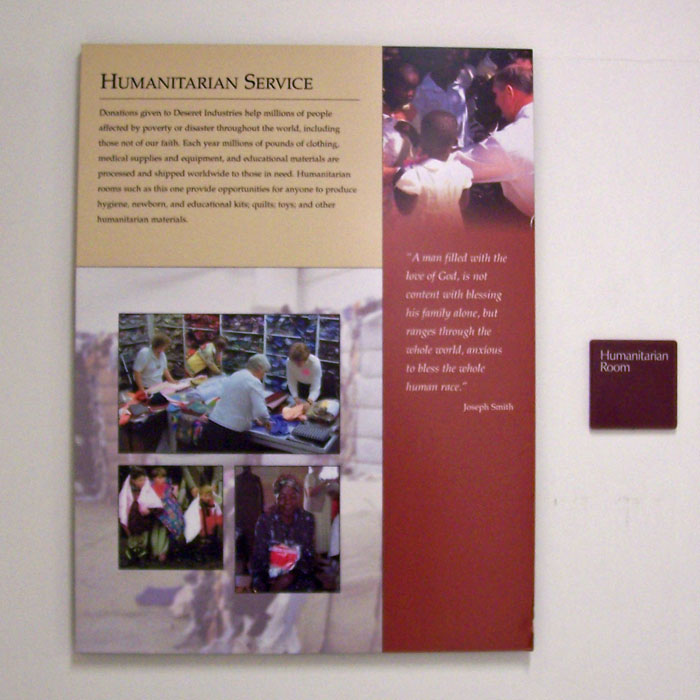 In this window, newborn kits were displayed.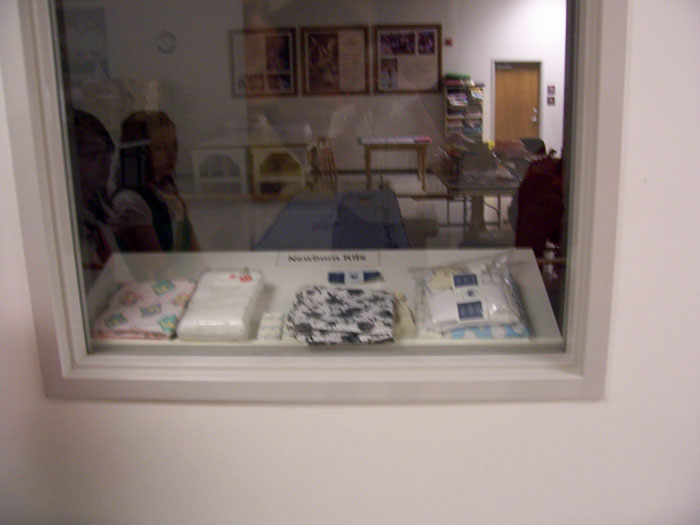 From here, we went to where dairy products are produced.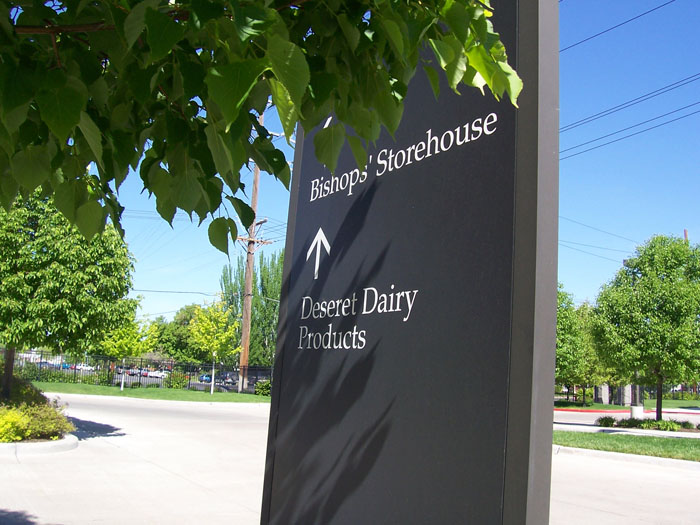 Here's the dairy products building.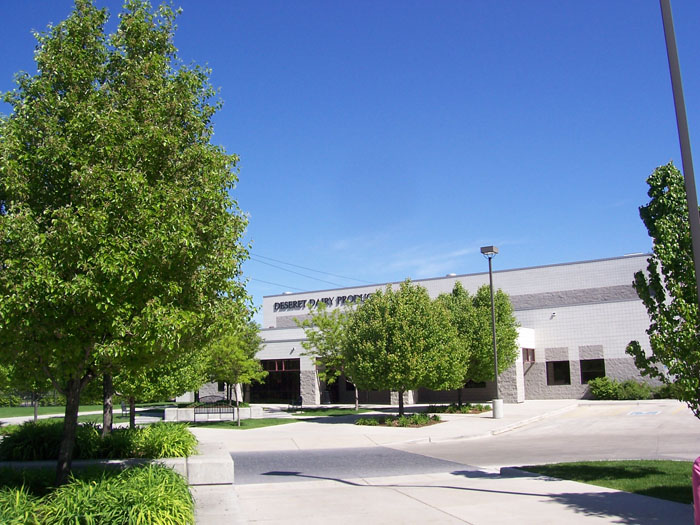 As we entered the building, the Sisters pointed out that when the Lord offered assistance, he didn't just tell them to be healed, he took them by the hand and lifted them up (Mark 1:31 and 5:41). Peter followed the Savior's example (Acts 3:7). Sometimes people need a helping hand.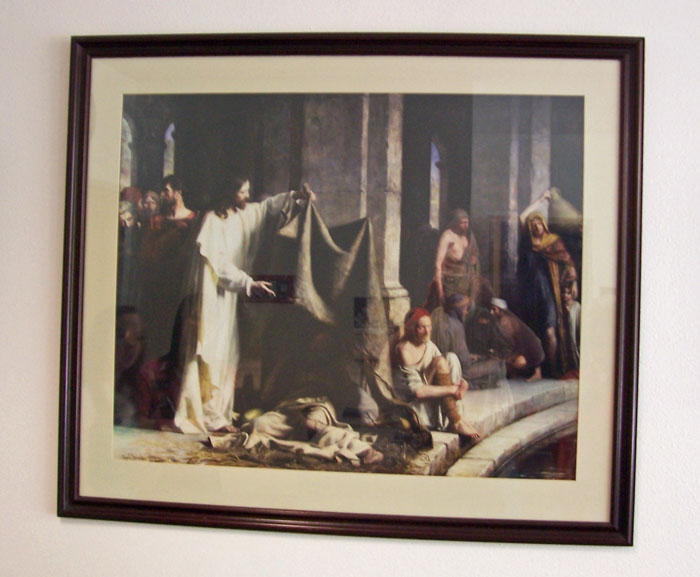 The church assisted other religious organizations in 2003 to help Africa's starving Ethiopians. Church members donated millions for relief. When our church asked "what can we do" the Africans said they needed more ATMIT, a product that saves lives.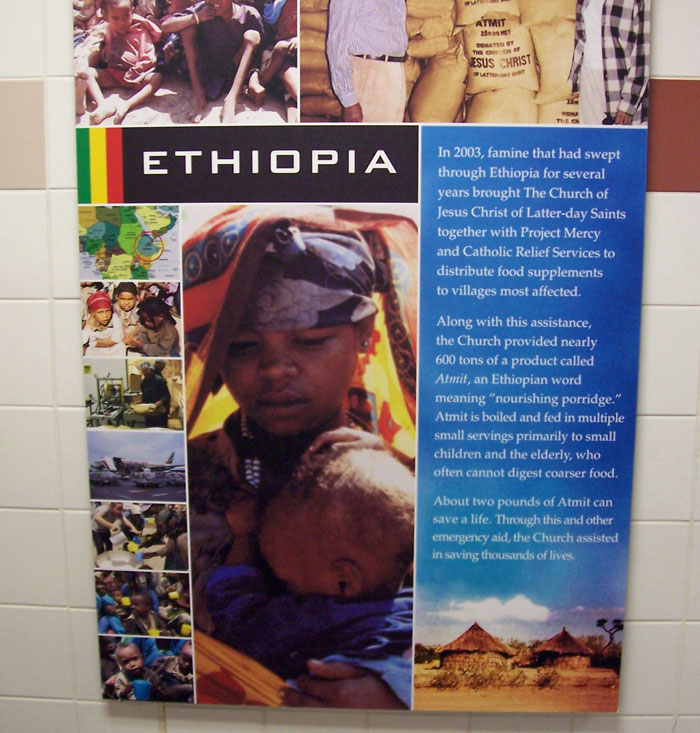 Here's the Australian sister showing a package of ATMIT. She closed her eyes just as my camera flashed. ATMIT means "nourishing porrage." A mixture of goat milk, honey, and oats, our engineers quickly found ways of producing it here. We shipped 600 tons of food and saved 300,000 lives.

The Sister told us in one disaster, the media said the first 2 churches there delivering humanitarian relief were the Church of Jesus Christ of Latter-Day Saints and the Mormons. We enjoyed the humor in that remark. Perhaps one day, the media will come to understand we are properly called Latter-Day Saints or LDS, nicknamed "Mormons." The undesirable association made between us and other faiths is regretable but hopefully people will eventually learn the truth.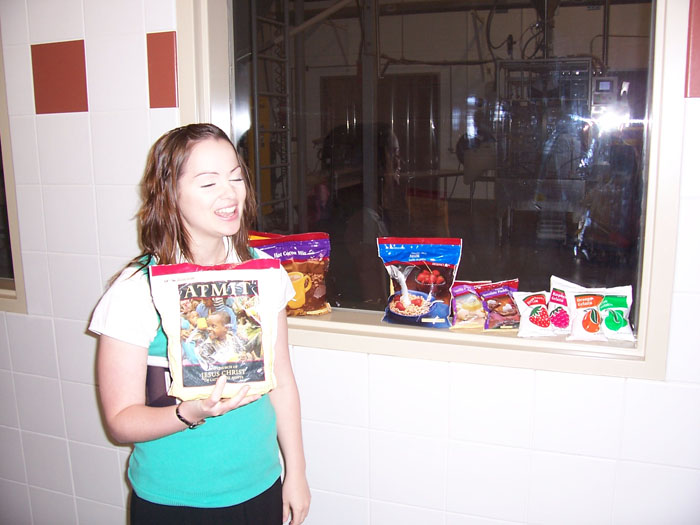 Here are some of the other packaged products produced here.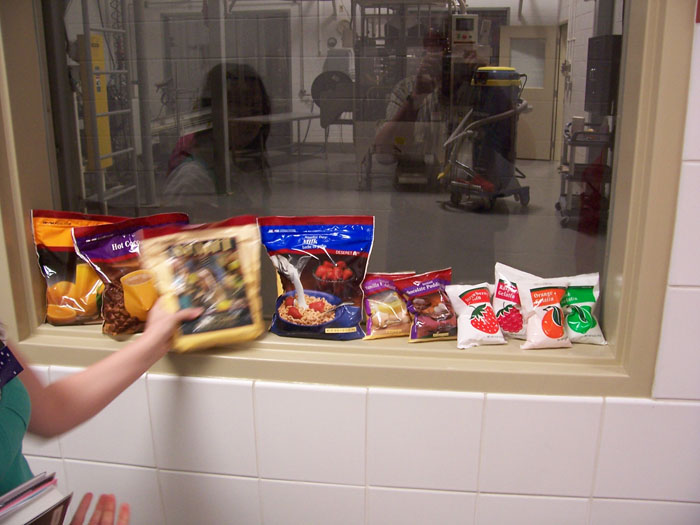 Here's a sign that tells more about these powdered products. With milk as a base for them, it makes sense they would be produced here in the dairy building. Raw dairy products are shipped here from the farm to be packaged.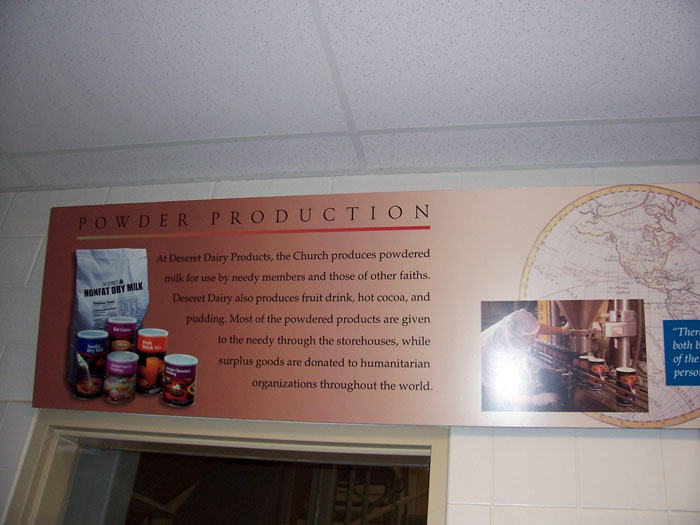 Here's the room where dry products are packaged.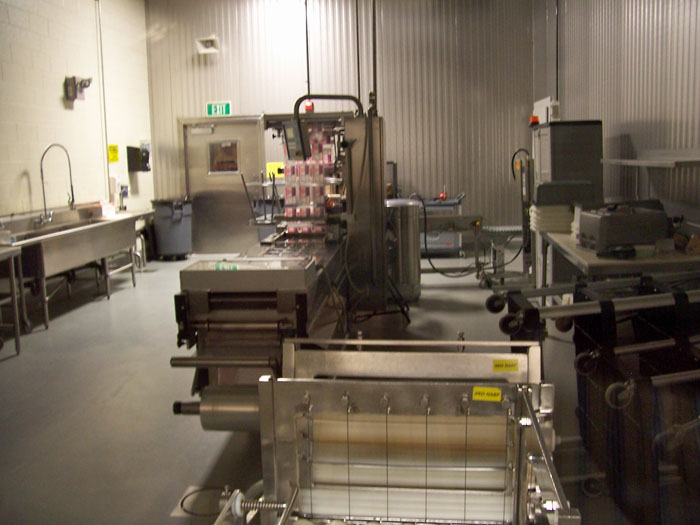 Here's where they make the cheese. Mmmm, I love cheese.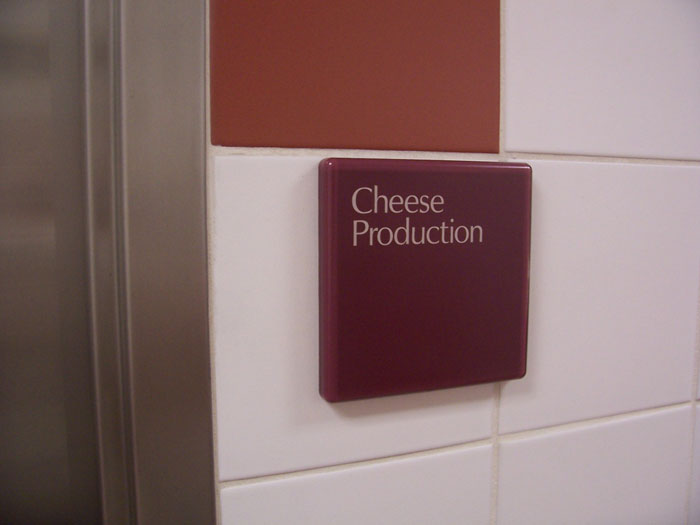 I've always been fascinated with cheese production so I took several photos. Here's the first one.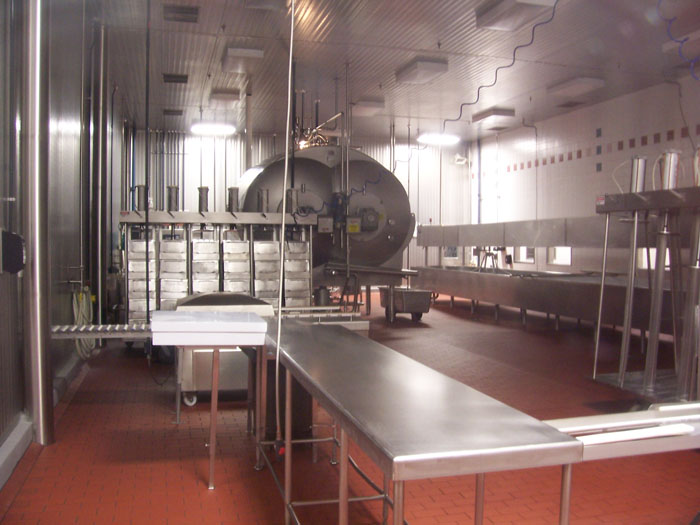 Here's another photo of where they produce cheese. From here, 40 lb cheeses are cut into 1 lb packages and labeled.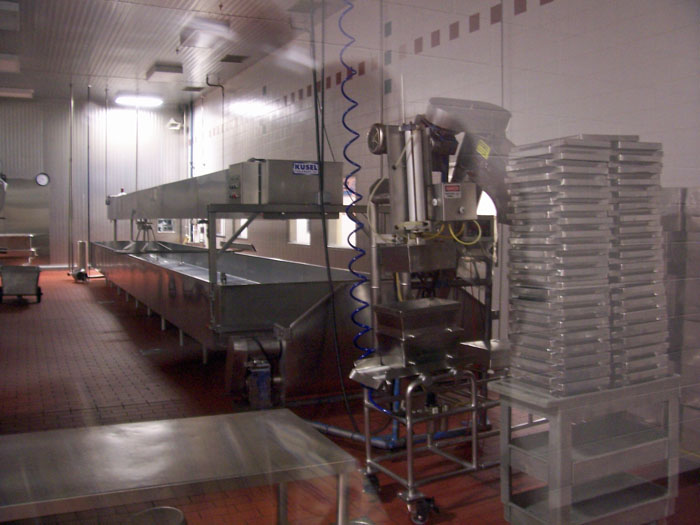 And here's a long shot of the windows where they bottle milk and other dairy foods (like chocolate milk).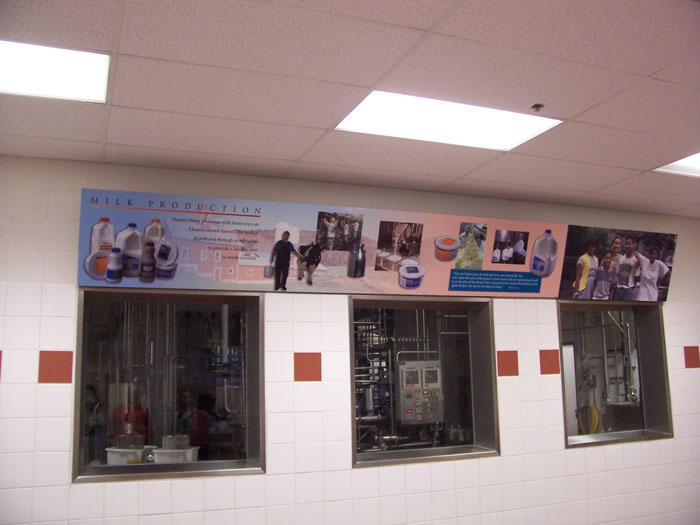 I got this closeup of the windows above.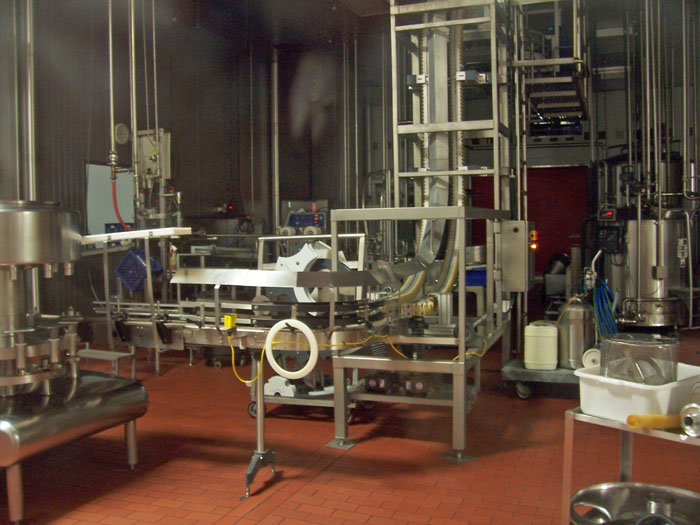 Here's another closeup.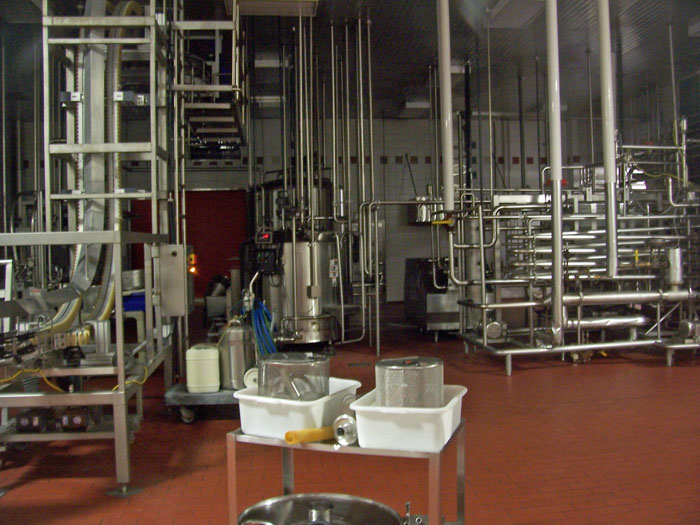 After showing us my favorite drink, the Sisters treated us to some whole milk or chocolate milk, our choice. They also offered us bread, jam, honey, and cheese, all produced here locally and all fresh.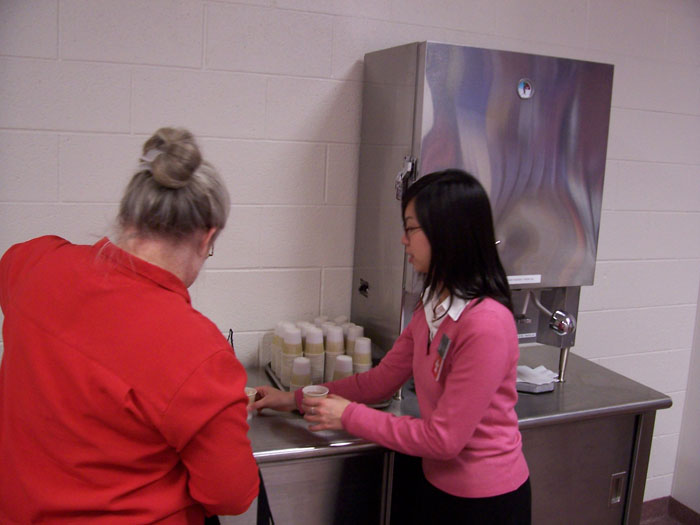 Here's the bread disply. White or wheat?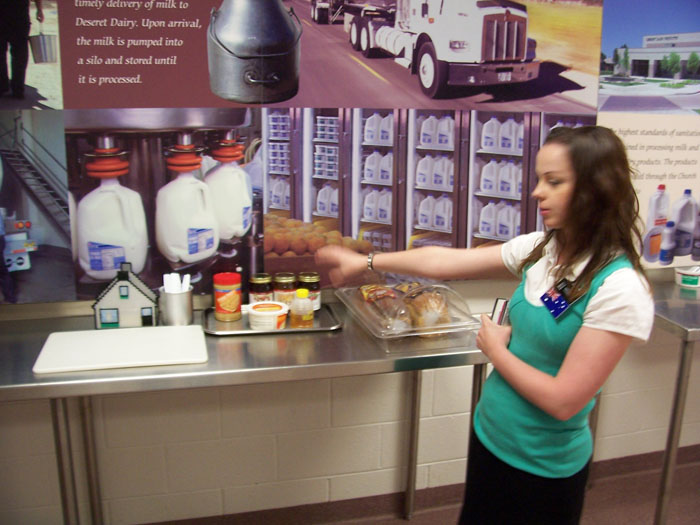 As we left the building, here was our last look at the grain elevators.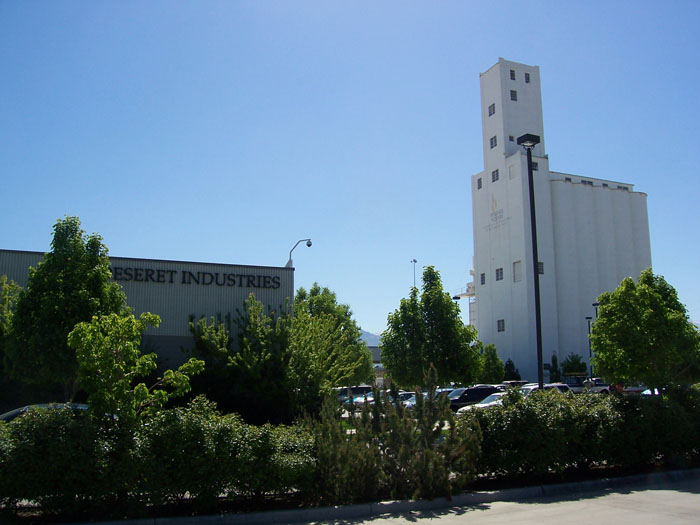 And one last look at the Bishop's Storehouse (a sort of grocery store for the needy) and the Visitor's Center where we first entered.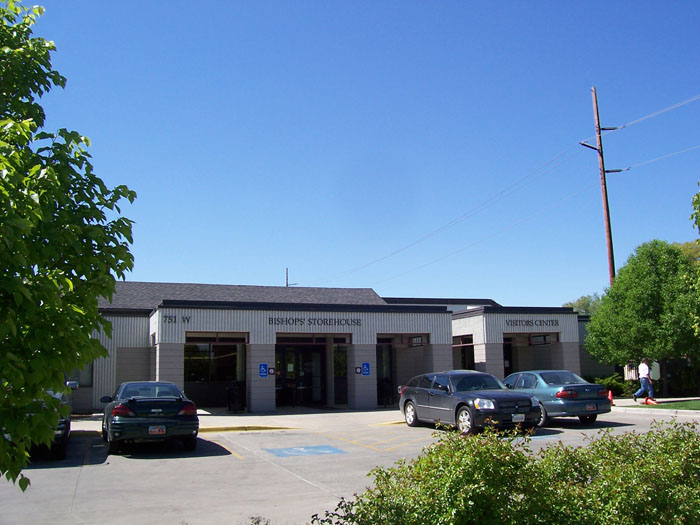 From there, we took a brief look at the Thrift Store where Linda and I often go shopping. I love their book section. I've managed to pick up a few rare books here. One is a 1909 song book. Woo-hoo. I think I only paid about $4 for it.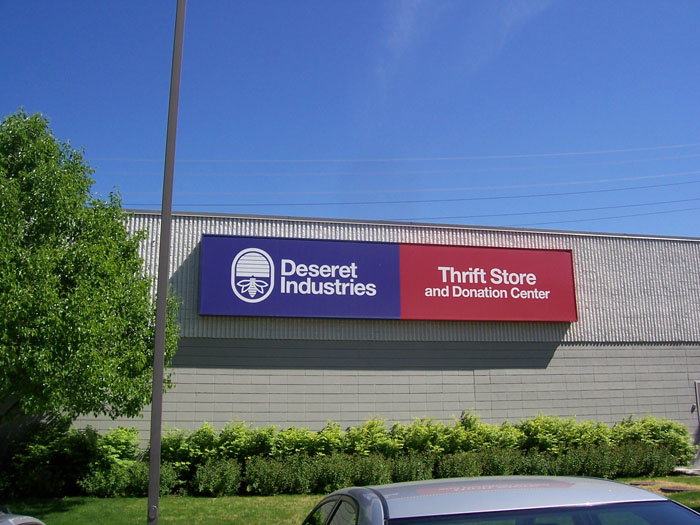 Donars drive up to this spot and workers come out to receive their donations. Anyone with anything usable is welcome.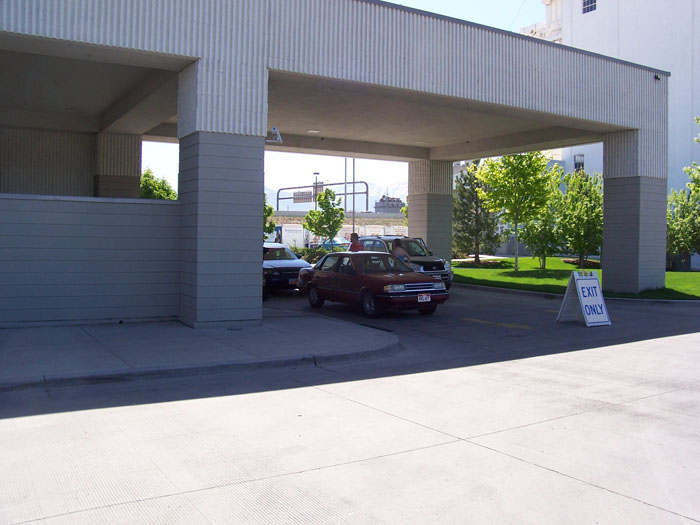 The entrance to this Thrift Store is nice.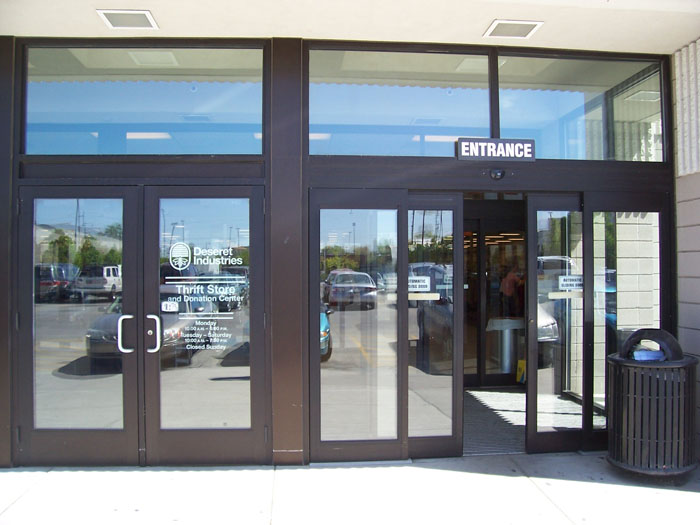 A strategically placed sign reminds us where our donations could end up.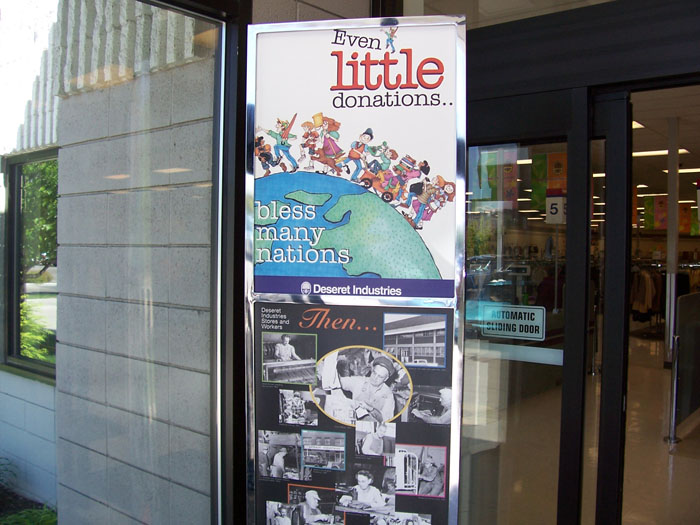 Inside the store looks neat and clean.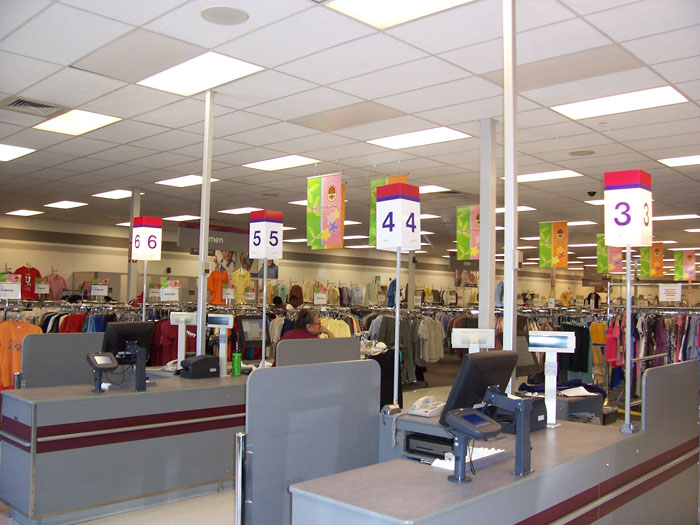 The one thing that impresses me about the DI thrift stores is the cleanliness. They're not spotless by any means but they're a lot cleaner than what I'm used to.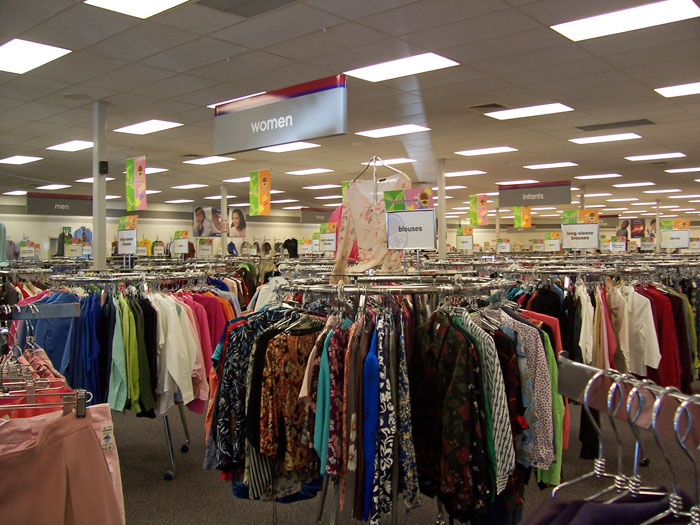 I hope you enjoyed the tour.


~ END ~